How Steffy Ended Up With Hope And Liam's Baby On The Bold And The Beautiful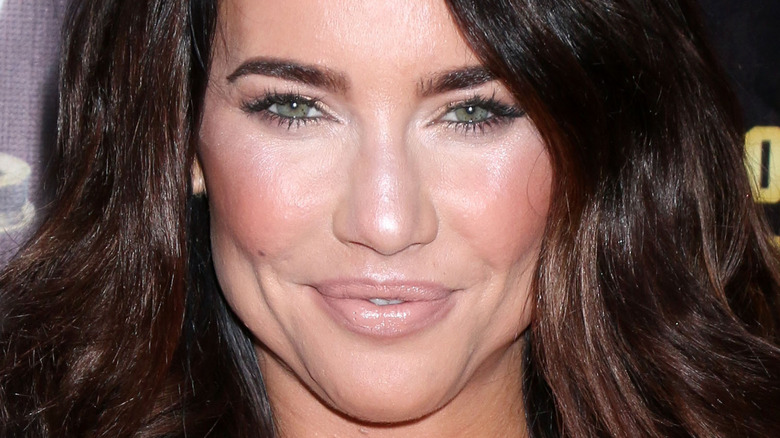 Kathy Hutchins/Shutterstock
The love triangle between Steffy Forrester (Jacqueline MacInnes Wood), Hope Logan (Annika Noelle), and Liam Spencer (Scott Clifton) has seen more than its fair share of dramatic and needlessly complicated twists on "The Bold and the Beautiful." Liam has gone back and forth so many times between Steffy and Hope that actor Scott Clifton fully admitted he's a bit of "a waffler." 
As Clifton told Soap Opera Digest: "I think Liam believes that he and Hope are star-crossed lovers and that they are destined to be with one another and [I] think he almost feels like he has a cosmic duty to make things work with Hope because that's his soul mate." Clifton added, "Steffy is obviously very different from Hope but she's also very different from Liam. She challenges him." 
However, the soap star made it clear: "You'll never hear me say that I prefer one or the other or I think Liam should be with one or the other. That's a death sentence both on screen and off." Of course, love triangles are par for the course on soaps. Ridge Forrester (Thorsten Kaye) can't seem to make up his mind about who he wants to be with either, and the same could also be said about Bill Spencer (Don Diamont). But, as Soap Hub points out, Steffy, Liam, and Hope's love triangle is considerably more complicated not least because there was a baby-swapping storyline involved.
Steffy unknowingly adopted Hope and Liam's baby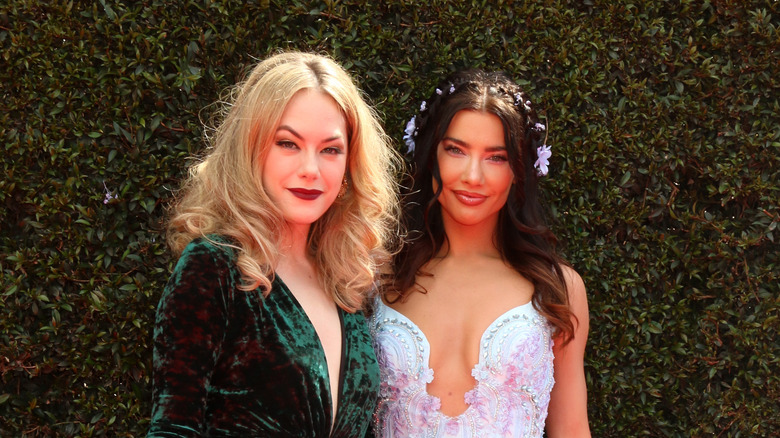 Kathy Hutchins/Shutterstock
Steffy Forrester is someone who's worn many different hats during her tenure on "The Bold and the Beautiful." She's been a wife, a lover, a CEO, a friend, a daughter, and perhaps most importantly of all, a mother. Steffy had her first child, Kelly, with Liam Spencer, before he decided to waffle his way back to Hope Logan. She's always wanted to give Kelly a little sibling and had seriously considered adopting a child in order to complete her family (via Soaps in Depth). 
Soon after Liam married Hope, she became pregnant with their own child. But little did Hope know that the man who delivered her child, Dr. Reese Buckingham (Wayne Brady), was working against her. Dr. Buckingham delivered Hope's baby during a very stormy night at Catalina Island. But instead of giving the child to Hope and Liam, he sold the baby to Steffy, who adopted it without realizing where the child came from, nearly destroying Hope's life in the process.
The duplicitous doctor was trying to pay off his gambling debts at the time. He told Hope and Liam that their baby had died during childbirth, which left the couple absolutely devastated. It was an emotionally complicated time for everyone, as even Steffy felt guilty for having a beautiful baby while Hope and Liam were grieving the loss of their own (per Soap Dirt). At the same time, Steffy didn't know the truth until a certain someone came along and let the secret slip.
Hope and Liam found out the truth the hard way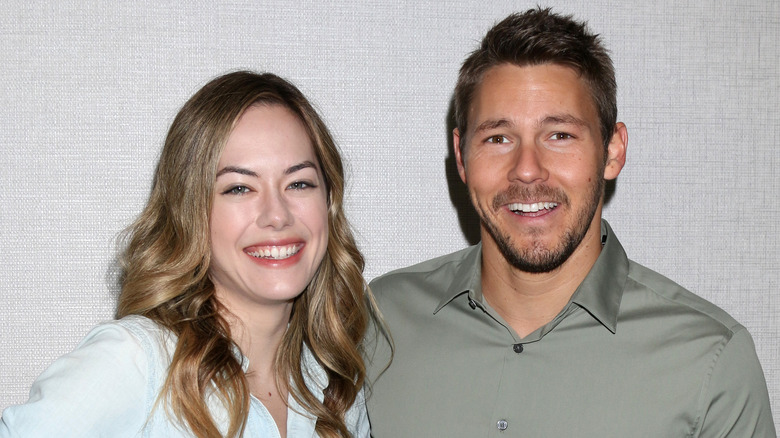 Kathy Hutchins/Shutterstock
Dr. Reese Buckingham didn't work on his own when it came to his disturbing baby swap gambit — he had an accomplice by the name of Flo Fulton (Katrina Bowden). In a complicated web of lies, Thomas Forrester (Matthew Atkinson) — who was always quite obsessed with Hope Logan — found out the truth about Steffy Forrester's baby through Flo, but he desperately wanted to keep it a secret. 
However, it all came out when his son, Douglas Forrester (Henry Joseph Samiri) overheard his father talking on the phone about how the baby, Phoebe, was actually Hope and Liam's dead daughter, Beth (via Soaps.com). Hope finding out that baby Beth was alive was perhaps one of the most joyous, albeit simultaneously the most emotionally confusing, times in her life. 
Learning the truth certainly erased a lot of her pain but, unfortunately, it hit Steffy very hard when she had to give up the child she thought she had legally adopted, according to Celeb Dirty Laundry. Just when you thought that soap opera love triangles couldn't get any crazier, "The Bold and the Beautiful" pulled out a number like this with a storyline that fans will definitely be talking about for years to come.