Why Did The Bold And The Beautiful's Steffy Adopt Hope's Baby?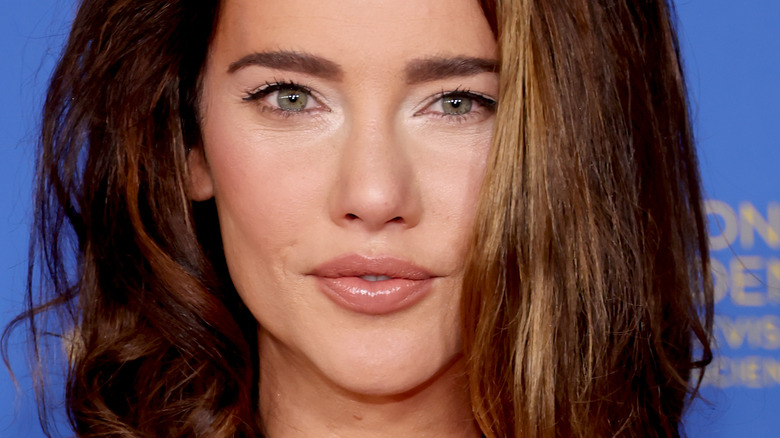 Amy Sussman/Getty Images
Steffy Forrester (Jacqueline MacInnes Wood) is someone who has seen it all and done it all on "The Bold and the Beautiful." She's been married multiple times, has been in an ongoing love triangle with Liam Spencer (Scott Clifton) and Hope Logan (Annika Noelle), and is a successful businesswoman. She's also managed to show strength and courage during some very trying times, especially back in 2020 during her struggle with addiction, per Soaps.com. Thankfully, Steffy's portrayer Jacqueline MacInnes Wood says that the situation offscreen is nothing like the drama onscreen. She told Soaps in Depth back in 2019, "We're always laughing. There's so much drama in what we film, but there's none in real life."
And while Steffy's feud with Hope Logan has always been a huge storyline on the show, a lot of fans still can't help but wonder how she ended up adopting Hope's baby a few years ago. The details surrounding exactly what happened were heartbreaking to say the least.
Steffy suffered a major loss when the truth was revealed
Steffy Forrester made it pretty clear on "The Bold and the Beautiful" that she always wanted to have another baby so her daughter Kelly could grow up with a sibling. Steffy currently has two children on the show. In 2019, she made it happen. However, what was supposed to be a dream adoption ended up being a complete nightmare. Through Dr. Reese Buckingham (Wayne Brady), Steffy thought that she was adopting a child of her own the legal way. 
Yet, little did she know that the unethical doctor told Hope Logan that her baby Beth died in childbirth and instead gave it up to Steffy for adoption. He did this as a way to pay off his gambling debts, as detailed by Soap Hub. While Hope was incredibly grateful to have her child back, Steffy ended up dealing with some major psychological issues over this scandalous baby swap, per Soap Dirt. Of course, many "The Bold and the Beautiful" fans weighed in on the storyline with comments such as, "This poor woman just wanted to be a mother and give a baby a happy life and this is what she gets," along with, "This had 'illegal' stamped all over it."
Zoe and Paris Buckingham's dirt-dealing dad didn't get away with this, of course. He was arrested and taken into custody for his crimes. And while giving up her adopted baby was difficult, Steffy did manage to rebuild her family.
Steffy Forrester managed to become a mother again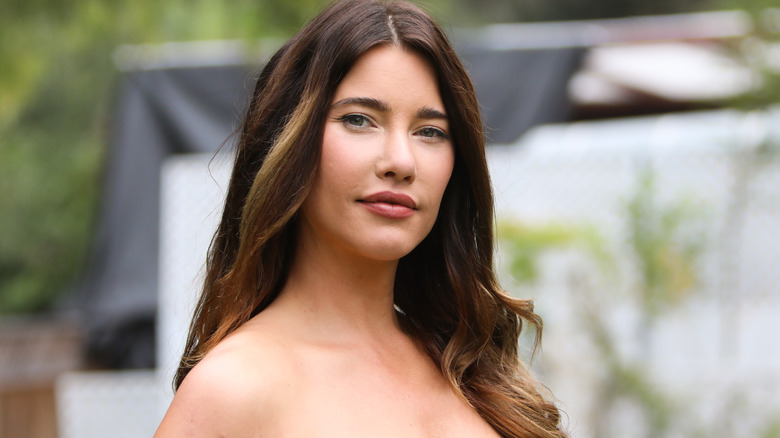 Paul Archuleta/Getty Images
During the same time that she was filming those heavy-hitting scenes with Hope Logan and Dr. Reese Buckingham, Jacqueline MacInnes Wood was pregnant with her own first child, a baby boy named Rise. She told Soap Opera Digest that she hadn't had any previous experience with babies. Wood said, "I realized they're a lot more resilient than I thought. Feeding babies and having to burp them, holding them the right way, passing them to another person while supporting [the] neck. ... I learned all of that through my show."
On screen, Steffy also became a mother again when she and her partner Dr. John "Finn" Finnegan welcomed their baby, a son named Hayes, per Soaps.com. Hope Logan and Scott Clifton (Liam Spencer), meanwhile, are happily raising Steffy's baby, Phoebe, as their daughter, Beth. With Hayes, Steffy's wish of giving Kelly a sibling came true while Wood herself couldn't be happier with three children of her own. Some girls just have all the luck, right?