Inside Meghan King's Struggle To Conceive And Her IVF Journey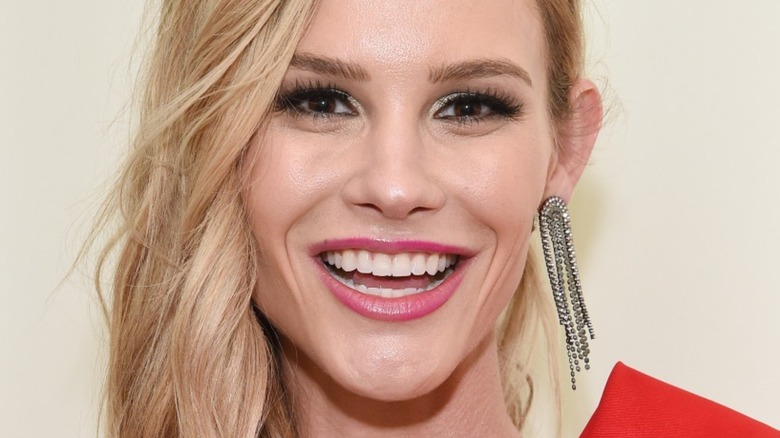 Michael Kovac/Getty Images
Readers may best know Meghan King from her tenure on "The Real Housewives of Orange County," the first series of the franchise, but there's a lot more to the reality star. King describes herself as a "no-nonsense single mom blogger" on her website, and the title of her tell-all romance and relationships podcast, "Intimate Knowledge," makes it clear: King is not afraid to use her platform to talk about taboos, or to share personal stories in service of others.
"RHOC" viewers remember that King, a cast member from Seasons 10 to 12, was married to Jim Edmonds, a professional baseball player with whom she shares her three children, while she filmed the show. King and Edmonds divorced in 2019.
King has opened up on her blog about her difficulties conceiving children with her ex. Her three children, Aspen and twins Hayes and Hart, were conceived with the help of IVF. King also details on her blog the diagnosis of her son Hart, who has hypotonic cerebral palsy. 
Meghan King's experience with IVF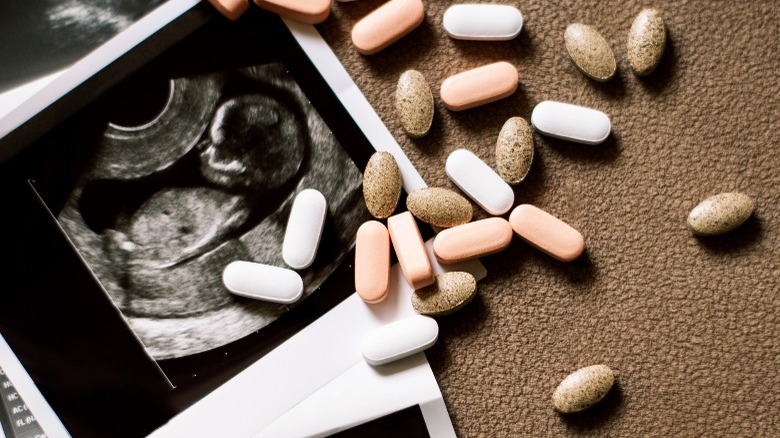 Sofiia.P/Shutterstock
Much of Meghan King's first experience with IVF in 2016 was documented on camera during Season 11 of "The Real Housewives of Orange County." In Season 12, viewers watched King balance life as a working mom with a newborn, per Bravo. 
She wrote in a blog announcement that she and Jim Edmonds had started IVF again in the summer of 2017. King wrote of her perspective going into the process once more, "Opposite of my first experience with IVF, this time I was anxious for the emotional toll while knowing I could handle the physical repercussions," she wrote. 
King also opened up about the difficulties of IVF in the blog announcement, writing, "during my first round of IVF I entered the worst depression of my life, probably due to the erratic hormones combined with loneliness." 
King began her first IVF cycle at the height of Spring Training — a move she called in hindsight "so dumb" in the announcement; for the second, the pair timed her cycle to offset Edmonds' baseball schedule to maximize their time together.
Filming during IVF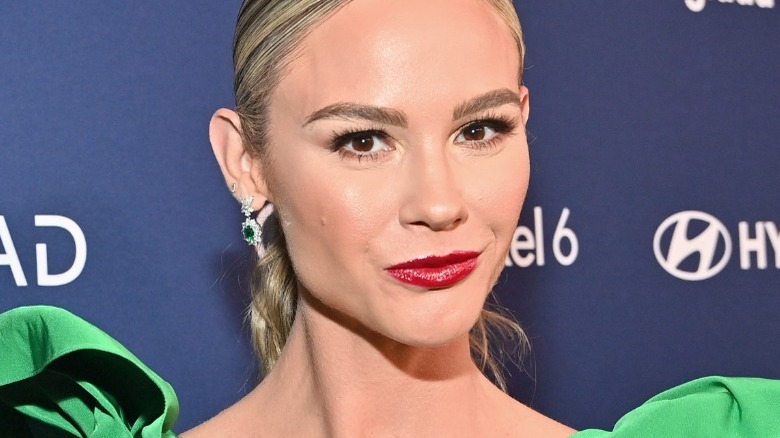 Stefanie Keenan/Getty Images
Meghan King also mentioned that the stress of filming "RHOC" took a toll on her body during her first IVF experience, whereas she felt prepared for the next. "I'm not sure if it's because I knew what to expect or if maybe my body was used to the hormones, but it was easier," she wrote in the blog announcement.
King was able to harvest 10 mature, fertilized eggs, with four ultimately considered chromosomally normal, three male and one female. She announced her pregnancy on the "RHOC" Season 12 reunion, but did not share that she was having twins until the month after, per Bravo.
King quit "The Real Housewives of Orange County" after Season 12. "After my first season I knew what to expect for round two, but even still, filming during IVF and then the beginning of pregnancy during my second season was difficult. I was hormonal and tired all the time," she wrote on her blog.
King moved back to her hometown of St. Louis in 2020, per Bravo, then married Joe Biden's nephew, Cuffe Biden Owens, in 2021, just to split two months later. She now dishes about her newfound dating life on her podcast.