Here's What Inspired The Real Housewives Franchise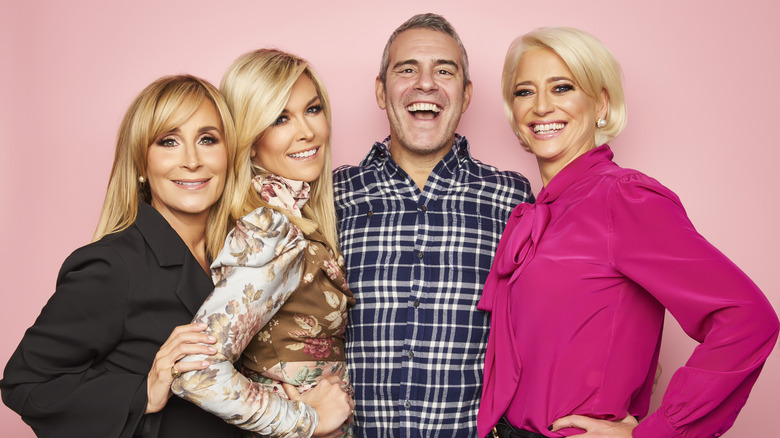 Matt Doyle/Getty Images
Bravo's Real Housewives franchise has been a reality TV staple for 15 years, starting with the 2006 premiere of The Real Housewives of Orange County. It quickly branched out to other cities and states including New York, Beverly Hills, New Jersey, Atlanta, Miami, the Potomac, and (most recently) Salt Lake City.
It's no secret that the franchise has been a major success for Bravo, as well as the source of spin-off shows starring fan favorites like Vanderpump Rules with Beverly Hills' Lisa Vanderpump and Don't Be Tardy starring Real Housewives of Atlanta's Kim Zolciak. But what exactly inspired the franchise that has become such a major cultural phenomenon?
According to The Things, Bravo's goal was to have the shows be similar to Desperate Housewives and Peyton Place – with the major difference that they would be real (or more accurately, they'd fall into the reality TV category). Initially they didn't all have the cohesive "Real Housewives" in their titles. For example, Manhattan Moms and Miami Social Club morphed into Real Housewives of New York City and Real Housewives of Miami.
Many of the real housewives are Desperate Housewives fans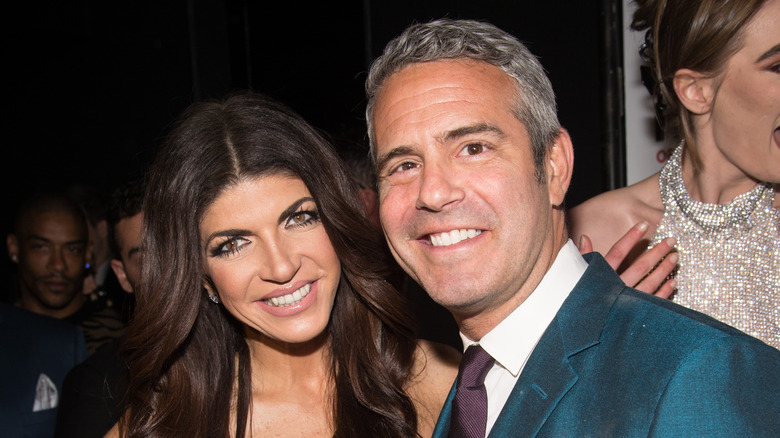 Dave Kotinsky/Getty Images
By the time Desperate Housewives aired its series finale in 2012, the Real Housewives franchise was booming — and its stars shared that they were fans of the fictional show that inspired it.
"[I'm a] huge fan [of Desperate Housewives]," Gretchen Rossi of Real Housewives of Orange County told Hollywood.com. "It inspired the Real Housewives franchise — and honestly, I feel I owe a lot to Marc Cherry for creating a show that inspired a real-life version of housewives!"
Ramona Singer and Sonja Morgan of RHONY also sang their praises of Desperate Housewives to Hollywood.com, with Morgan describing the cast as "the hottest housewives anyone had ever seen" and Singer saying the shows had a lot in common despite one being scripted and one being a reality show. 
Fellow RHONY cast member Teresa Guidice described Real Housewives as "even more over-the-top and crazy than Desperate Housewives."
As Guidice said, Real Housewives has arguably had a number of jaw-dropping "truth is stranger than fiction" moments. From her own now-famous table flipping scene in season 1 to Aviva Drescher throwing her prosthetic leg onto a restaurant table during an argument over in the New York franchise, Guidice makes a solid point. And if the most dramatic moments are planned, we don't want to know. It's way more fun to think that this is just everyday life for these ladies.