What You Need To Know About Meghan And Harry's Kid-Free California Date Night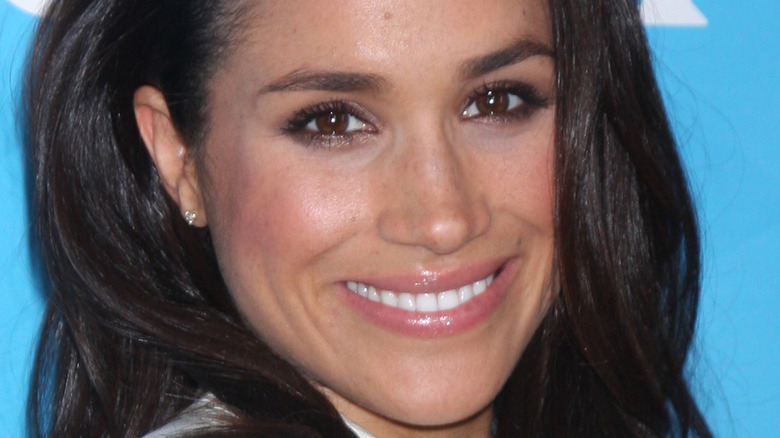 Kathy Hutchins/Shutterstock
Between juggling their work commitments and parenting their two kids, the Duke and Duchess of Sussex rarely get an evening to themselves. When this unusual circumstance does occur, the royal couple prefers to keep their free time relaxing and casual. In an interview with Chatelaine, Meghan Markle revealed that she enjoys spending a night in. 
Meghan and Prince Harry like to unwind by watching their favorite TV shows, including "The Voice Kids" and "White Lotus" — at least when they can decide on what to watch. "I think we're like most people where you just do endless, endless, endless searching until you get so tired of searching, you don't watch anything," the former "Suits" star jokingly shared in an interview with Variety, where Meghan told fans about her oh-so-relatable nighttime routine with Prince Harry. 
While nothing beats an evening on the couch, every so often, the Duke and Duchess of Sussex like to hit the town. Meghan and Prince Harry, along with their two kids, Archie and Lilibet, live approximately two hours outside of Los Angeles, so they aren't making trips to the city all too often (via Variety). Instead, the couple likes staying closer to home. On one of their most recent date nights, the parents frequented a restaurant in Ojai, California.
Meghan Markle and Prince Harry remained under the radar on their night out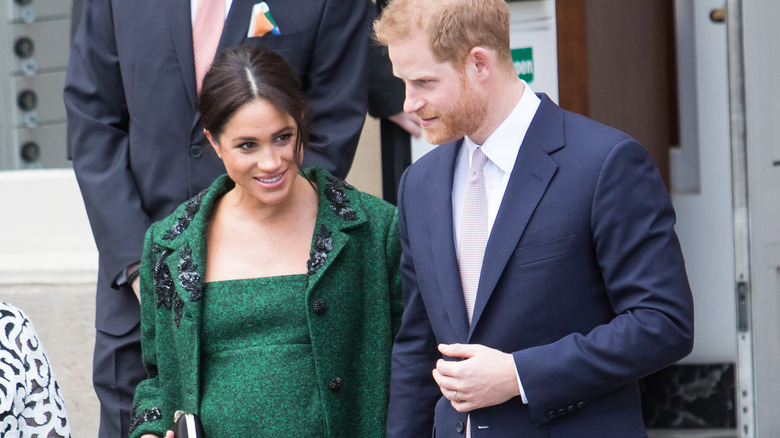 Mr. Pics/Shutterstock
While they may be total homebodies at heart, Meghan Markle and Prince Harry like to dress up every once and a while, too. On a recent date night, the pair paid a visit to The Duchess, a Burmese restaurant tucked away in Ojai, California. Sounds like the perfect place for the Duke and Duchess of Sussex!
According to Page Six, the couple showed up at the restaurant without a reservation but were seated immediately. They split the half tandoori chicken, which includes the marinated chicken, roasted rainbow carrots, pickled red onion, and cucumber yogurt (via The Duchess). An insider at the restaurant revealed that their royal presence at the restaurant did not cause a fuss or a scene. "No one approached them and if people recognized them no one showed it," the insider revealed. The source also described Meghan and Prince Harry as "incredibly pleasant" and "lovely guests," stating that they were "really polite to the staff" all night.
Chicken-based meals hold a special place in the royal couple's hearts and mark a significant moment in Prince Harry and Meghan Markle's relationship. According to Hello Magazine, Prince Harry proposed to the Duchess of Sussex while the two prepared a roast chicken together. Five years later, it still remains a romantic meal for the couple.