Warm And Wonderful Sweaters From Target That You Need This Winter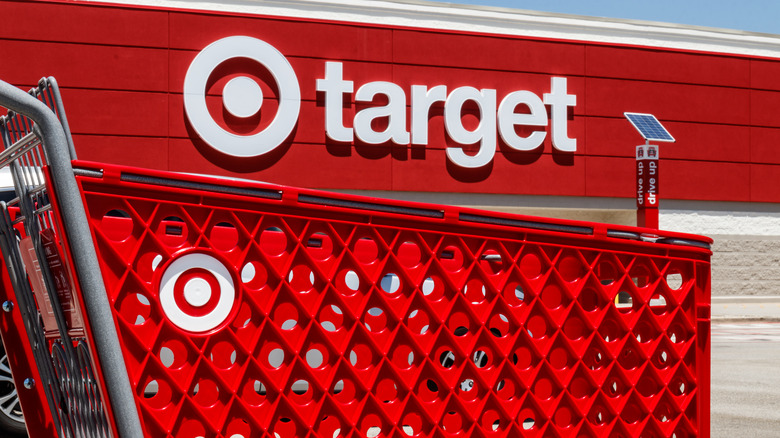 Jonathan Weiss/Shutterstock
When the temperatures drop and colder winds are ushered in, undercover fashionistas crawl out of their closets and prove to the world that they can, in fact, dress. For the people who don't know or care to make their warm weather shorts and t-shirt combo look stylish, autumn and winter is the time to show that they're not totally fashion-inept by layering sweaters, coats, and other winter items.
Sweaters are an integral part of everyone's wardrobe during the colder months. Whether you stick to simple fitted turtlenecks à la Carolyn Besette-Kennedy or use your various sweaters to keep up with essential trends for winter, sweater shopping for the winter is an absolute must.
Target is a go-to stop for winter wardrobe pieces, particularly sweaters. For a store that's accessible to many, they have quality sweaters at affordable prices. The next time you stop by the store to grab a coffee at Starbucks and lose track of time in the candle aisle, make your way to the clothing aisle to pick up a few sweaters.
The sweaters from Target you need this winter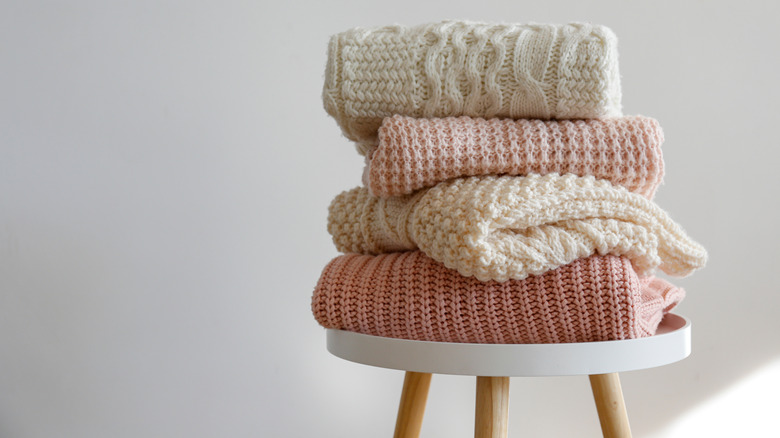 Evrymmnt/Shutterstock
This Slouchy Striped Collared Pullover is versatile enough to be styled both up and down. The sweater has a ribbed texture on the wrists and hemline and comes in four different colors. Wear it with jeans or yoga pants for a casual look, or pair with a mini skirt and some mid-calf or knee-high boots.
The Cupshe Ribbed Colorblock Sweater is ideal for colder weather. The sweater is black with brown and taupe at the bottom and on the sleeves. The neutral palette can go with practically every item in your wardrobe. It's chunky and runs oversized, so it's bound to keep you warm.
For lovers of the preppy look, pick up the Hope & Henry's Gauge V-Neck Sweater. The long sleeve sweater is a classic navy blue, with contrasting white and maroon lines running along the collar, cuffs, and hemline. Wear with dress pants or a midi skirt with loafers for a Ralph Lauren-eque collegiate look.
Bright colors for winter? Groundbreaking. Bolder colors are replacing neutrals this winter and the Universal Thread ™ Fair Isle Sweater is perfect to break you out of the black, grays, and browns habit. The pink mock turtleneck is a chunky sweater with a white and orange Fair Isle design. The sweater comes in a midweight knit material and has a ribbed hem and cuffs.