Dress Your Kids For Thanksgiving With These Target Holiday Deals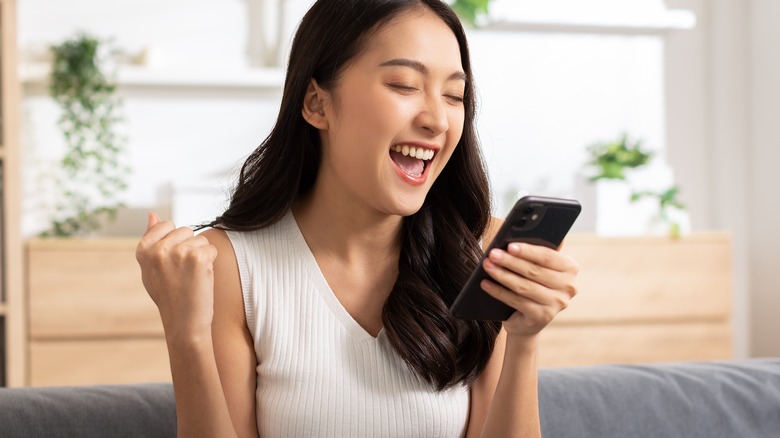 220 Selfmade studio/Shutterstock
Since we know there are sneaky ways Target gets you to spend money, you need to have your best defenses for the holiday season. Thankfully, they've got some pretty good deals happening to help you out.
There are a few goals when dressing your kids for Thanksgiving dinner. Since they'll probably be in pictures, you want them to look cute. It obviously needs to be comfortable. And where the event is a dinner, it's safe to assume that the clothes will get messy (via Mother). If it's just going to get messy, you probably don't want to spend a ton of money on it.
Thankfully, Target has some great deals going on to prep for Black Friday and beyond. Their 30% apparel for the family deal will have all of your kiddos dressed in their holiday finest. Since that deal includes shoes as well, you can get your child an entirely new outfit for a fraction of the price. Just make sure you're signed into your account and that you've saved the deal.
Target has great baby and toddler apparel deals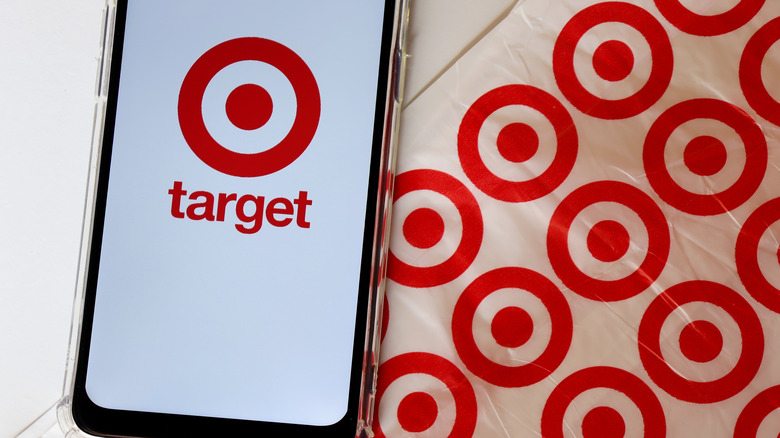 Brenda Rocha - Blossom/Shutterstock
If you've got a baby, there are some adorable Thanksgiving-themed outfits. The Carter's Baby Thankful Love set comes with a jumpsuit, leggings, and a cute attached tutu. The graphic on the top isn't overtly Thanksgiving-themed, so the outfit is perfect for fall in general. For something with a little more Turkey Day pizzazz, it doesn't get much cuter than Carter's great options, such as a jumper covered in a turkey and acorn print, and it even comes with a turkey hat. Your little bundle will be the talk of any gathering in these cute clothes.
If you have the outfit and just want some cute accessories, find a knit turkey hat and matching boots that are just too cute. Both pieces have 5-star ratings, so this is an awesome bargain! If you'd rather have something more low-key, festive head wraps add a touch of fall flair without being too on the nose. The best part is that your little one can wear these wraps far beyond the autumn season.
There are deals for big kids too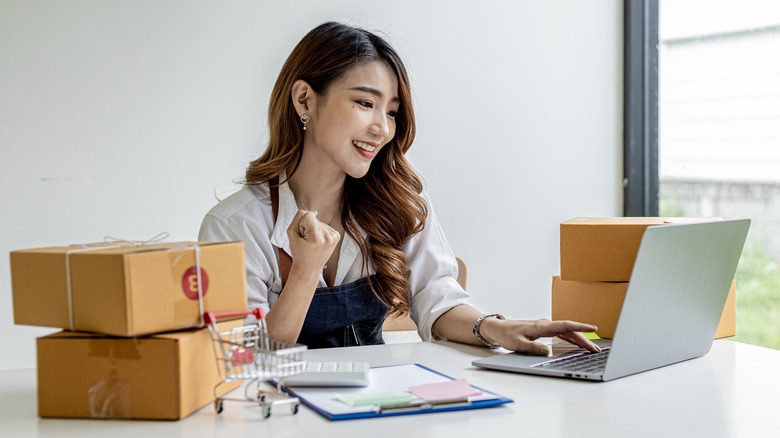 Pickadook/Shutterstock
There are plenty of options for older kids as well. This Cat & Jack graphic tee comes in short and long sleeve varieties, so it's perfect for layering. The cute, swoopy text gives off perfect fall vibes. It would be great with a cardigan, some jeans, and a pair of boots. For boys, the heathered jersey knit shirts are an excellent option for more casual gatherings or even school. It's a fashionable but comfortable option for cool weather. The Cat & Jack flannels come in various colors if he needs something a little fancier.
Don't forget that shoes are included in this sale! Our favorites for girls are these zipper booties and the art class combat boots. For boys, you can't go wrong with Cat & Jack Franco Flats or these versatile Sketcher sneakers.
Since people are holiday shopping earlier than ever, there's no better time to jump on these deals. With these outfits, your little one will look adorable for Turkey Day.