What Is Corporatecore, The New Fall Fashion Trend?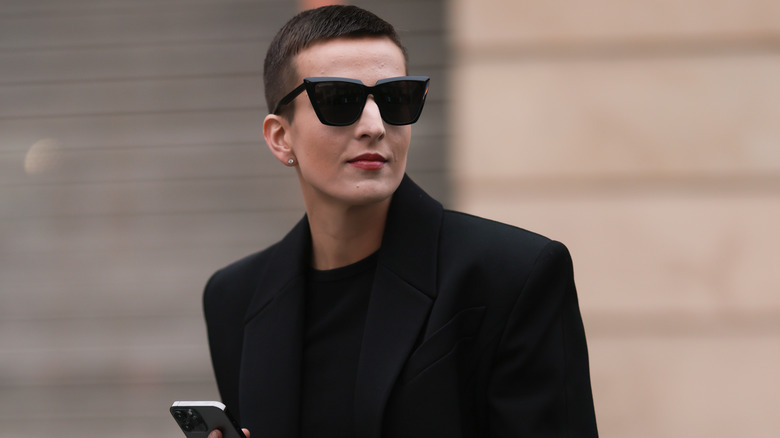 Jeremy Moeller/Getty Images
If we look at runways and street style moments for the past two years, the fashion trend pipeline seems to be following the themes of florals for spring and corporate for fall. And while florals for spring make sense, our yearning for corporate wear, but not corporate life, is clearly a subversive human experience. According to a global study by Cisco, "82% of respondents said the ability to work hybrid has made them happier and more motivated in their role" and most of us aren't keen to get back into the office. The same study showed that 62% of respondents would factor hybrid or remote working into whether they stay at a job or leave.
However, blazers and corporate pants are making appearances on the streets of metropolises and the feeds of Instagram influencers. But this time, the trend is on riding on the coattails of the super fun, flirty energy from Y2K pieces. Runways for this year's fall collection and next year's spring collection are populated with short skirts and pumps — and are endorsed by celebrities like Hailey Bieber, who wore a turtleneck mini dress with black sunglasses that encompasses the Corporatecore trend.
On TikTok, you'll find that the #corporatefashion has over 32 million views as of this writing and is filled with a mix of serious dressing tips for the boardroom and inspiration for being a fashion "It Girl." If you're confused about how to bring the workwear outside of the Zoom meeting, we've condensed the fall fashion trend into an easy how-to.
Corporatecore is a mix of Y2K and office wear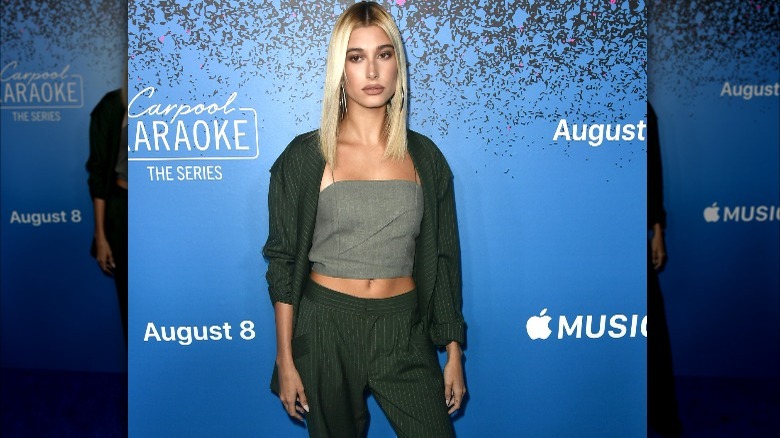 Frazer Harrison/Getty Images
We've been dressing like our favorite icons from the year 2000 for at least a year now. The Y2K trend of wearing cutesy jewelry, chunky accessories, and flirty tank tops has overridden any resistance and has now transcended into Corporatecore. Trade in your low-rise jeans for low-rise pleated corporate pants, throw on an oversized blazer and add a butterfly choker to finish the look.
If you need inspiration or more guidance, Sandy Liang's Spring 2023 collection is a reputable checklist. Liang used khaki skirts, corsets, and cropped collared shirts to form looks that would be questionable to any human resources manager. She also brought back skorts (a combination of a skirt and shorts) by layering them over a pair of tailored pants.
For those with stricter workwear policies, sequined blazers from Tom Ford's Spring 2023 collection are great options. Dakota Johnson does the trend best, wearing blazers with bralettes and open-back bejeweled suits (via Elle). To sum up, Corporatecore combines the best part of corporate America with the best part of Paris Hilton's wardrobe.