What Ivanka Trump Did To A Tiffany Trump Wedding Pic Has Twitter In Stitches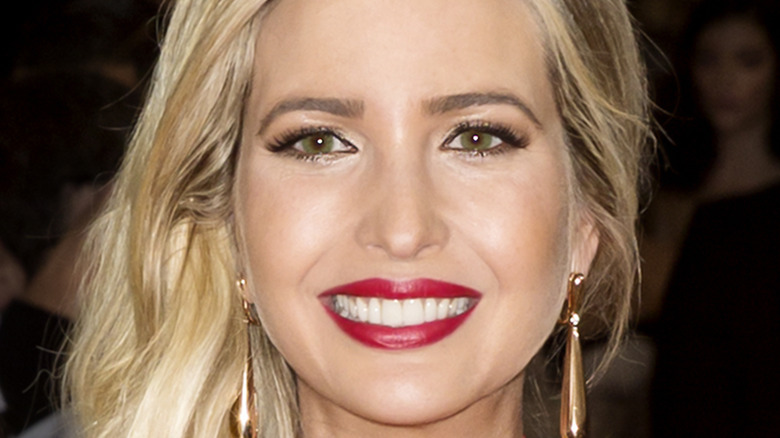 Ovidiu Hrubaru/Shutterstock
Tiffany Trump, the daughter of former President Donald Trump and actress Mara Maples, got married over the weekend (via People). She and her new husband, Michael Boulos, tied the knot after a 2-year engagement.
The wedding took place at none other than the Trump family's infamous Mar-a-Lago resort in Florida. The event unfolded just after Hurricane Nicole's venture through the state.
Tiffany's union went down just a few days before many expected Trump to announce his run for the White House in 2024. However, when asked about the potential run, Maples told People, "We are focused on this sacred union and welcoming beloved friends and family, not on politics."
While the family gathered to celebrate the ceremony, there seemed to be some divide within (per CNN). A lot of controversies were sparked online when the family posted various photos from the event on social media. One post by Ivanka Trump has Twitter talking.
Twitter thought Ivanka was throwing shade at Kimberly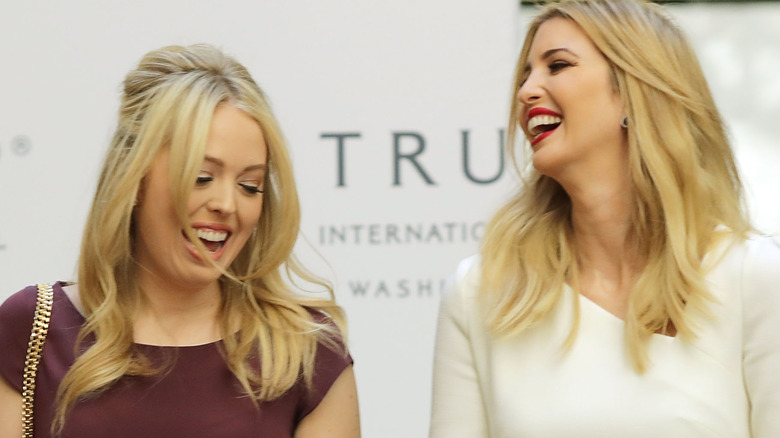 Chip Somodevilla/Getty Images
Following the wedding of former President Donald Trump's daughter, Tiffany, members of the family took to social media to post photos together. However, one post from Ivanka Trump has Twitter talking.
Ivanka took to Instagram to post photos from the big day. There was one photo that showed Donald Trump Jr.'s fiancée, Kimberly Guilfoyle, missing altogether. As it turns out, Ivanka had cropped her out completely (via Us Weekly).
The photo showed all of the Trump women — Marla Maples, Melania Trump, Tiffany Trump, Laura Trump, and Ivanka — with Guilfoyle clearly cropped from the end. When Twitter caught wind of the cropping, users were sounding off about how hilarious they found it.
"I guess, she isn't welcomed into the family as she thought. I wonder why," joked one user. "I would do it as well," added another.
Twitter also added that they were confused why she wore black to the wedding, joking that maybe she thought it was Tiffany's funeral. They were not holding back on this one!