Joe Biden's Granddaughter Will Make History With A White House Wedding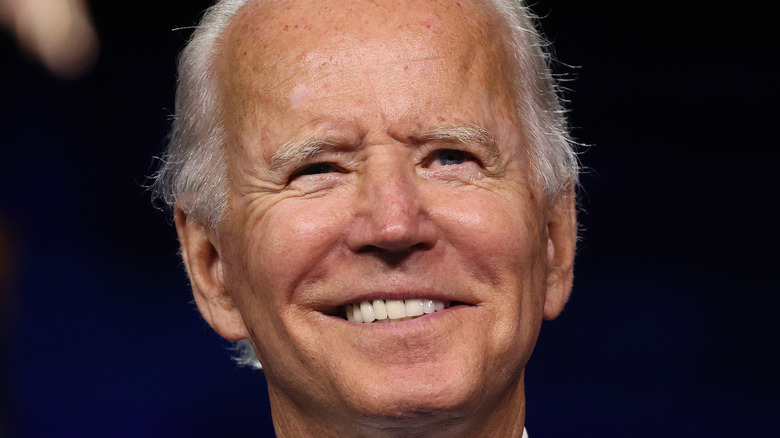 Win Mcnamee/Getty Images
One of the many perks of living in the White House is having the perfect location for special events, from Christmas parties to state dinners. Who wouldn't want to pose for pictures on the North Lawn in front of the famous façade or mingle with guests in the East Wing? 
Surprisingly, though, there have only been 18 weddings at America's House, according to the White House Historical Association. Nine of the nuptials have been for presidents' daughters, including Woodrow Wilson's daughters Jessie and Eleanor. 
President Lyndon Johnson saw his two daughters, Luci Baines Nugent and Lynda Bird Robb, married during his administration as well. Robb chose a December date because her Marine fiancé was about to ship out to Vietnam. As it turned out, the White House's Christmas decorations made a perfect backdrop for her nuptials. "They could use the same decorations, and that was great," she recalled (via KMBC News). "My mother was always trying to find ways to save money."
White House weddings have ranged from extremely modest to over-the-top. Grover Cleveland, the only president to marry while in office, had just 28 guests at his affair. Teddy Roosevelt threw an elaborate 800-guest bash for his daughter, Alice Roosevelt Longworth. The only outdoor ceremony at 1600 Pennsylvania Avenue was at the famous Rose Garden, where Richard Nixon's daughter Tricia was married. 
Now, President Joe Biden is about to make history as the host of a White House wedding for his granddaughter.
This will be the first White House wedding for a presidential granddaughter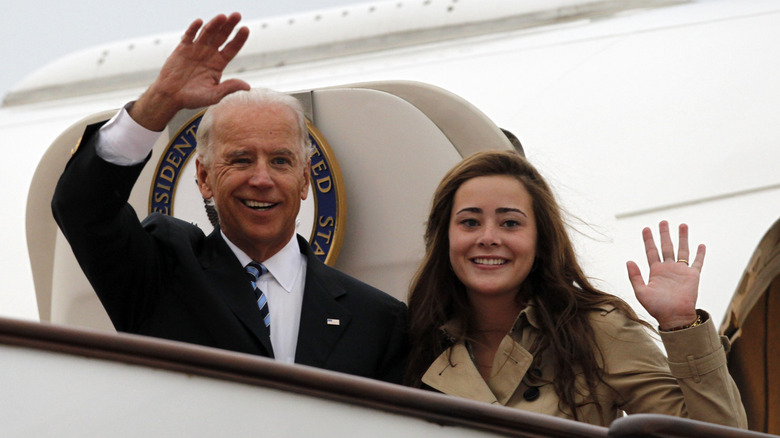 Pool/Getty Images
On Nov. 19, 2022, Naomi Biden, granddaughter of President Joe Biden, will marry Peter Neal at the White House. Per ABC News, Naomi is the daughter of the president's son Hunter, and the couple has been together for about four years. The big day will mark a milestone as the first White House wedding to feature the granddaughter of a sitting president. This will also be the first time that nuptials have taken place on the South Lawn. 
The last presidential relative to wed at 1600 Pennsylvania Avenue was Tricia Nixon Cox in 1971. Back then, of course, there were no cell phones to capture the moment, but that's not a problem for Naomi. Recently, she posted a short video on Instagram of herself and her fiancé doing a few steps of their wedding dance in front of the White House. "Practice makes (perfect?)" she joked. 
Another issue the couple won't have to worry about is traveling to the location. According to Axios, the two have been living at the White House for some time.
It's been a busy month for presidential weddings. Naomi is marrying just one week after Tiffany Trump's lavish ceremony at Mar-a-Lago Club in Palm Beach, Florida. But it's a fairly safe bet that President Biden won't be talking about money at the reception, as Donald Trump did during his toast to his younger daughter.