Black Ink Crew New York Star Young Bae Has Advice For Moms Out There Hustling - Exclusive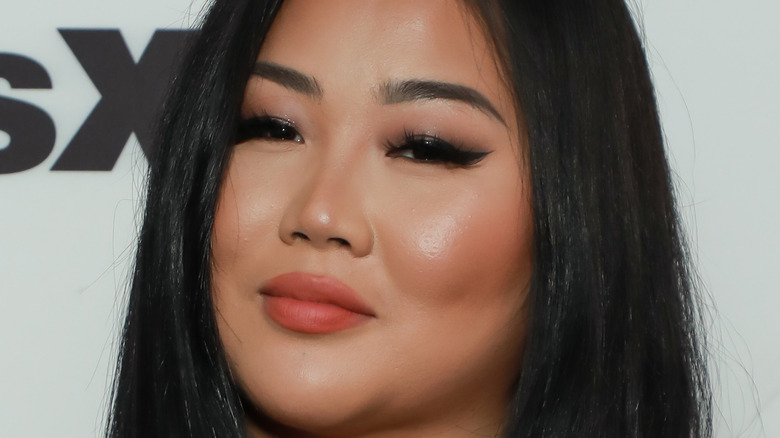 Jason Mendez/Getty Images
Young Bae has a lot going on — she has appeared on the reality show "Black Ink Crew New York" for the past five seasons; owns her own tattoo business, Diamond Tattoos; has an athleisure clothing line, 2one2; and has artistic ambitions outside the tattoo world. She's also raising her toddler, Nico, and balancing filming with motherhood has been both an opportunity and a challenge for the young mom.
In her exclusive interview with The List, Young Bae opened up about where she finds inspiration and how she prioritizes her family while growing multiple businesses. She's also undergone some personal transformation since joining the cast of "Black Ink Crew." 
"I've grown, definitely," she shared. "When I was young, I was really short-tempered and an 'I don't take no s***' type of girl. Now, I'm a mom, I own three businesses, so I better act right."
Young Bae's success since moving from Korea to the U.S. in 2007 has also inspired other moms to chase their dreams, even when there are plenty of obstacles in the way. "It's crazy to me that people think I'm an inspiration, because I don't think that," the star told us. However, she added, "I have to give myself some credit about what I've been through, what I've achieved in life."
Thankfully, Young Bae has wise words for other moms trying to do it all, and gave herself some much-due credit along the way.
Motherhood has been an inspiration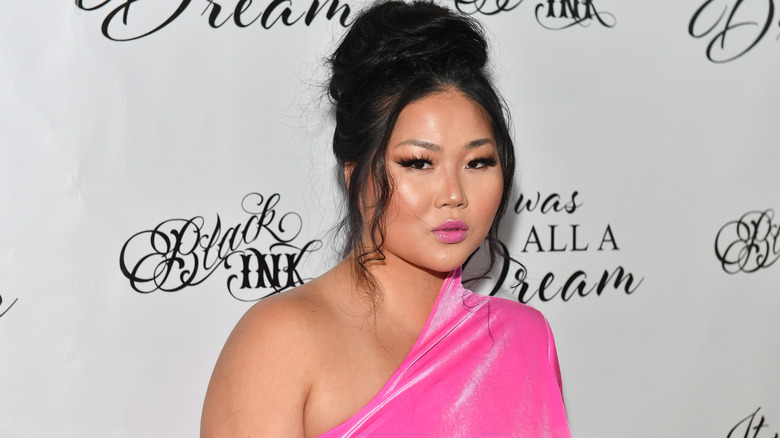 Paras Griffin/Getty Images
Fans' first question for Young Bae is usually "How do you do it all?" The tattoo artist and fashion mogul told The List, "I don't know how I do it. I do it by doing it." Young Bae acknowledged that businesswomen get this kind of question all the time, especially when they're juggling family responsibilities. "I make it happen because that's what moms do," she said. "We make it happen."
It's difficult to make a comprehensive list of everything happening for the star at the moment. When Bae became a mom, she found areas in her life that needed extra attention. Still, she realized she'd need to design clothes that worked with her new lifestyle. "I wanted to make a clothing line that's comfortable, cute, sexy, but that you could do anything in," she said. And she wasn't the only one who would benefit from her designs. "I knew that wasn't just my struggle," she shared. "I made the clothing line for everyday women who're just struggling to hold it together."
Young Bae is returning to her passions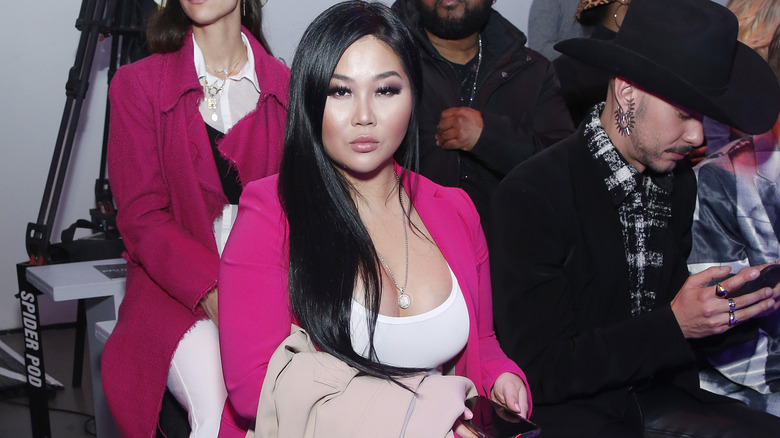 John Lamparski/Getty Images
Plenty of moms have told Young Bae the difference her story has made in their lives, and social media allows Bae to stay connected to these fans. "I get messages like that a lot," Bae told The List about women she has inspired. She continued, "I'm really thankful for that. I'm grateful for 'Black Ink' for letting me tell my story, my authentic story." 
Despite not knowing how she gets it all done, Young Bae has continued to grow as an entrepreneur and artist. She hopes to have her paintings appear in a gallery in the near future. 
"The reason why I started tattooing was to support my art," Bae explained. "I'm trying to go back to paint, because I always paint. I always sketch stuff, but now, I want to take it more seriously like I used to, because it makes me happy. Sometimes, I'm really not good at expressing myself with my mouth, because I'm so used to expressing my feelings, everything that I'm going through with my hand, through art. I want to do that again." 
Bae shared her advice for other young moms hustling to reach their goals: "Work hard and play hard. Don't think too much, and you'll be where you want to be at, eventually."

"Black Ink Crew New York" airs on Tuesdays at 8:00 p.m. on VH1.