Britney Spears Just Publicly Showed Her Support For Meghan Markle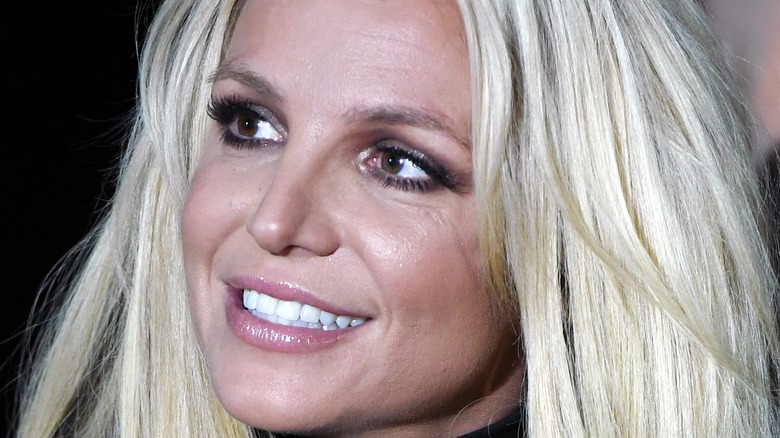 Ethan Miller/Getty Images
Another day, another Britney Spears Instagram post to talk about and analyze. 
Since the "Hold Me Closer" singer's conservatorship ended in 2021, one of the ways she primarily communicates with her fans and the public is through her Instagram page. In case you're new here, the Princess of Pop's content ranges from freestyle dance videos (which have been parodied on "Saturday Night Live") to risqué selfies on the beach to paragraphs describing devastating details about how her family — mainly her father, Jamie Spears — controlled her while she was in her conservatorship for 13 years. 
Regardless of what she posts, whether it's silly, heartbreaking, or straight-up weird, it seems that the mother of two inspires discourse amongst both her supporters and haters. And in one of her latest Instagram posts, she simply quoted a famous royal family member who has also faced scrutiny in the media worldwide, and it's getting people talking. 
Britney Spears posts a relevant Meghan Markle quote on Instagram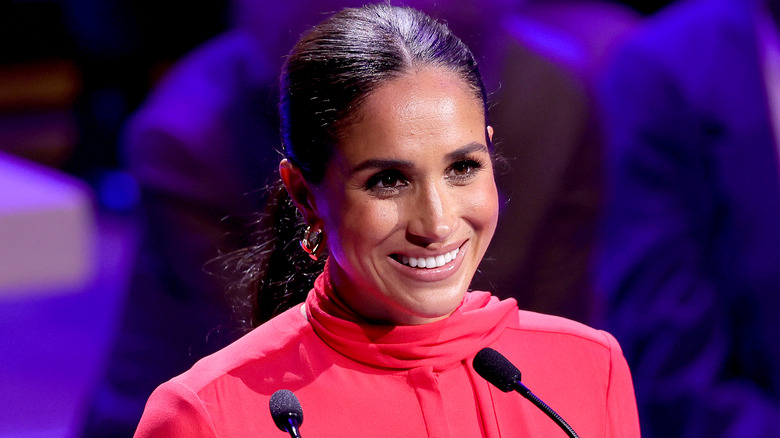 Chris Jackson/Getty Images
Though Britney Spears and Meghan Markle have entirely different timelines for their careers, it can be argued that they have been probed and dissected by the media against their will. And according to one of Spears' most recent Instagram posts, we can say that she probably thinks she has something in common with the Duchess of Sussex, too.
In a post with no detailed caption, Spears shared a quote by Markle from an October interview with Issa Rae on her podcast, "Archetypes." "You're allowed to set a boundary, you're allowed to be clear," Markle's quote reads. "It does not make you demanding, it does not make you difficult." 
Though it's no secret Markle has loyal critics, Twitter users took to the social media platform to positively comment in response to Spears' post. "Ok but Britney Spears posting Meghan's quote is iconic #ArchetypesWithMeghan," one user's tweet read. 
So far, Markle has not commented on Spears quoting her via Instagram.