A Judge Just Ended Britney Spears' Conservatorship. Here's What We Know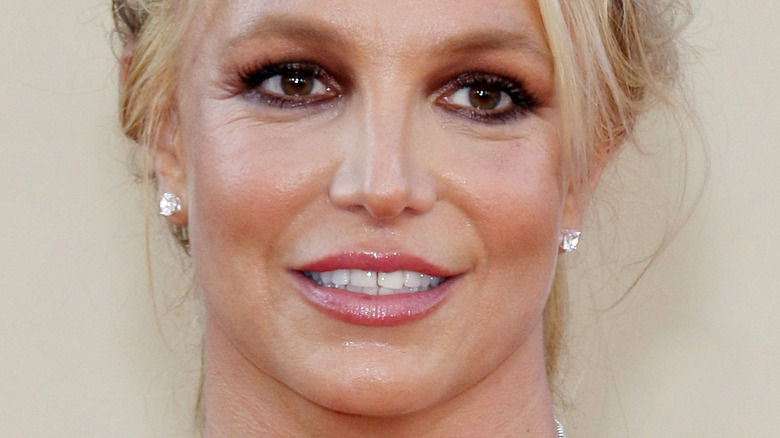 Tinseltown/Shutterstock
Britney Spears is finally free. The Associated Press reported that a judge ended Spears' nearly 14-year conservatorship on November 12. The ruling comes after Britney, 39, petitioned the court to end the legal situation that left her without control of her money and life. Judge Brenda Penny's ruling came near the end of a year filled with bombshells regarding how Britney's father, Jamie Spears, had run the conservatorship ever since gaining control over his daughter's $60 million estate in 2008, per Page Six.
The judge removed Jamie from the pop star's conservatorship in September. At that time, CPA John Zabel took control, and he began the process to disengage the conservatorship near the end of that month. "The court finds the conservatorship of the person and estate of Britney Spears is no longer required," Judge Penny said in court, via Page Six.
Britney's lawyer, Mathew Rosengart, spoke with reporters amid fans' celebrations outside the courthouse. "This is a monumental day for Britney Spears," he said (via Page Six). "I'm so proud of [Britney], I thank her, I thank her for her courage and poise and power."
Britney Spears praised her fans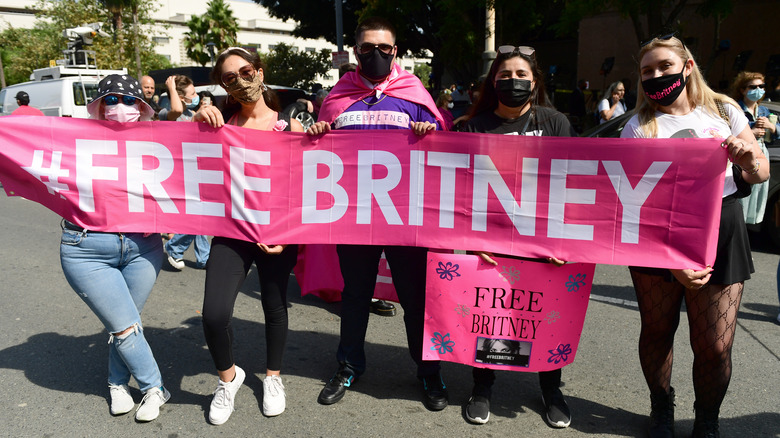 Chelsea Guglielmino/Getty Images
Upon hearing about the judge's November 12 ruling, Britney Spears, who wasn't at the trial, took to social media to express her feelings about it. "Good God I love my fans so much it's crazy!!! I think I'm gonna cry the rest of the day!!!! Best day ever ... praise the Lord ... can I get an Amen???" she tweeted, alongside a video of her fans outside the courthouse celebrating the ruling. In celebration, fans screamed and cheered while holding pink signs that read "Free Britney" and popping poppers filled with confetti and glitter.
More than 65,000 Twitter users retweeted Spears' message, and more than 291,000 people hit "like." Rapper Missy Elliot was among the tens of thousands who replied. She wrote, "May Blessings continue to flow for you! And nothing but Happiness Love & Peace of mind from here on out." Spears' fiance, Sam Asghari, also shared a video on Instagram ahead of the ruling, and both he and the singer wore t-shirts with "Free Britney" emblazoned across the chest.
Per Page Six, it's unclear whether Spears plans to pursue further investigations into her previous abuse allegations against her father, Jamie Spears. Her lawyer, Mathew Rosengart, said that's up to her.