Joe Jonas Hopes His Fashion In New Flick Devotion Made His Late Grandpa Proud - Exclusive Interview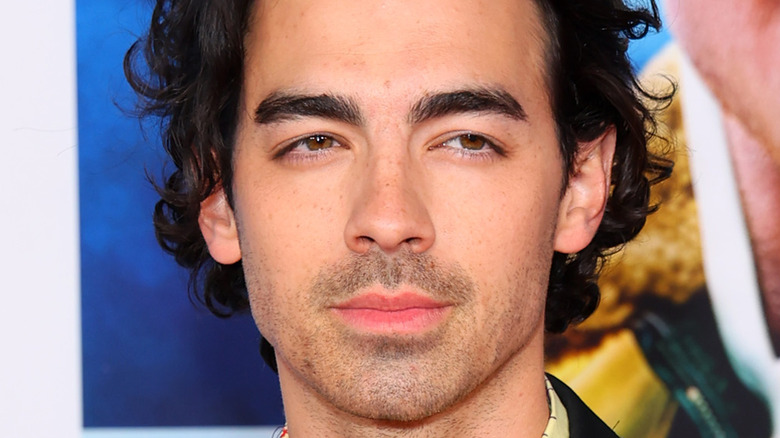 Leon Bennett/Getty Images
In 2005, the Jonas Brothers emerged onto the music scene with their debut hit, "Mandy," and ever since then, the New Jersey-raised trio of brothers have changed the boy-band genre as we know it.
Almost two decades later, Joe Jonas, the second of the four Jonas sons, has embarked on his own path while solidifying his place in the music group as the comedic, lively one. From singing with his brothers to being the lead frontrunner in the band DNCE to being a new dad, Joe has worn many hats over the years. But it may come as a surprise to some that the husband to "Game of Thrones" star Sophie Turner may just be following in his wife's footsteps by taking a stab at his acting chops.
No, unfortunately, there's no long-awaited sequel to "Camp Rock," but Jonas is back on-screen — this time, in a feature film alongside Jonathan Majors and Glen Powell in the action war flick, "Devotion." The List's sister site, /Film, caught up with Jonas and the film's costume designer, Deidra Elizabeth Govan, at the movie's Los Angeles premiere to discuss the period-piece fashion that may or may not have evoked some sentimental feelings while on set.
Joe Jonas' costumes in Devotion fit him like a glove, says costume designer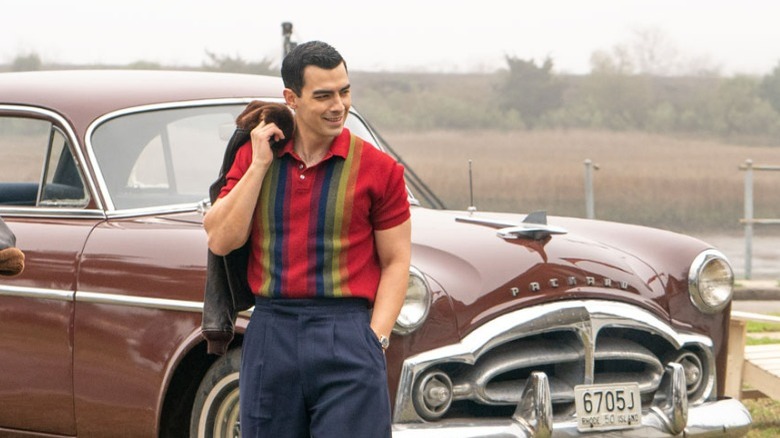 Sony Pictures
Music videos, step aside, because Joe Jonas is up front and center on the big screen.
In "Devotion," the multitalented star plays the real-life naval officer Marty Goode. The film's costume designer, Deidra Elizabeth Govan, revealed to /Film's reporter what it was like working with Jonas in this period drama. "He was amazing. I was actually a little nervous," she admitted. "Not nervous for my job but because it's Joe Jonas — I mean, he's worn everything under the sun. But I could not say more about him. He was an amazing collaborator and what he wanted to wear and what looked good and he walked right into his clothes. That was the amazing thing. Period clothing fit him like a glove. He was made to be Marty Goode and so was Glen [Powell]. I mean, I can't say enough about him. He's my heart."
Jonas also testified to this, and even made a sweet connection to his late grandfather. In response to our red-carpet question about whether he'll be bringing any of the film's looks into his own 2022 wardrobe, the singer-turned-actor had an enthusiastic response. "Oh man. I mean, yeah," he told us. "After the fact, it was pretty fun to look at what '50s fashion was a thing. I mean, my grandfather, he served in the military in the '50s, and so he was always dressed well." His final remark was a real tear-jerker: "I hope he's looking down; I did him proud."
"Devotion" opens exclusively in movie theaters on Wednesday, November 23.