The Truth About Lovecraft Country's Jonathan Majors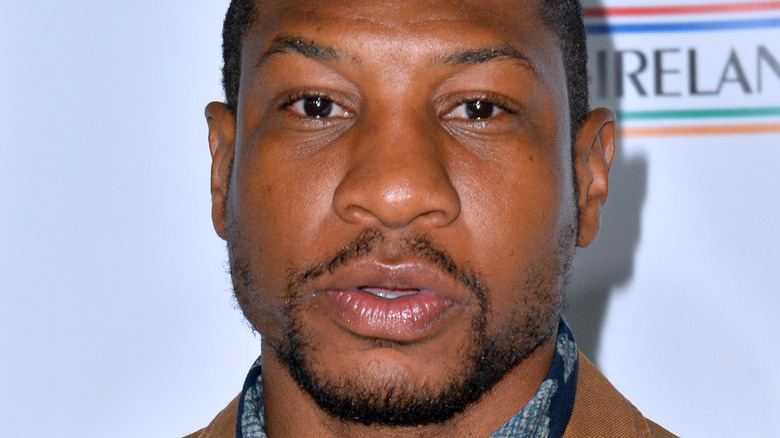 Featureflash Photo Agency/Shutterstock
Jonathan Majors has become one of Hollywood's busiest actors. He's in Marvel movies, stars in an HBO series called "Lovecraft Country," and is now preparing to hit Studio 8H as host of "Saturday Night Live" (via Men's Health). The 32-year-old actor has become an enigma. He is always working!
However, it seems he is most excited about his hosting gig on "SNL." He told Men's Health when asked about his upcoming spot on the show, "I'm buckling up. I'm ready to go. I'm in it, I'm ready. Yeah, looking forward to collaborating with those guys just continuing the journey." He continued, "It's such an epic piece of Americana, that show, so to be a part of that is just, again, just blessings on blessings on blessings."
Majors is much more than his upcoming hosting gig (via NPR). The actor was nominated for an Emmy while starring in several huge productions. You likely know his work but are unaware of his interesting personal life.
Jonathan Majors was raised by a single mother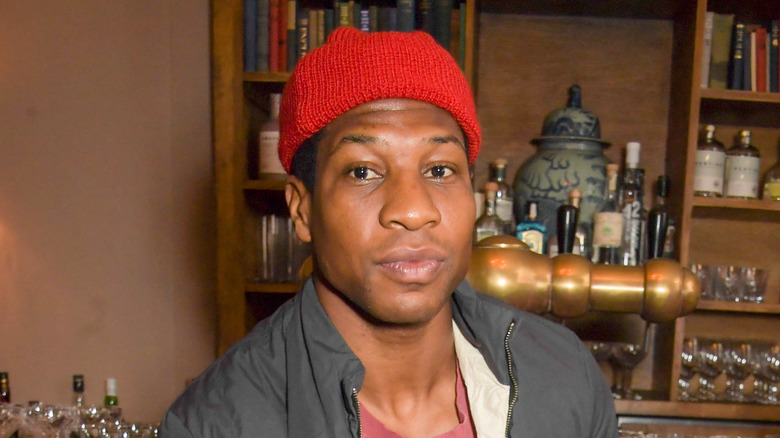 David M. Benett/Getty Images
Johnathan Majors has had a rather short but successful career (via NME). In that time frame, he was nominated for an Emmy and an Independent Spirit Award, starred in a Spike Lee film, and played the villain in Marvel's "Ant-Man and the Wasp." While he celebrates his success, he also pays tribute to his roots.
Majors told NME that he struggled with authority growing up. He didn't do great in school and had several run-ins with authority figures in his Texas school. He grew up living in poverty and acting was his saving grace. He shared, "Acting gave me a release valve," he says. "Acting should not feel safe ... but there is security ... I can lean all the way into [it] and have a sense of security I don't have in the world."
Majors was raised by a single mother who was a preacher (via NPR). After his father left he and his mother to fend for themselves, it wasn't always easy for Majors. However, he was able to get it together, graduate from drama school by 26 years old, and get to the point where he is now — a celebrated actor.
Majors used his real life experience for his Western role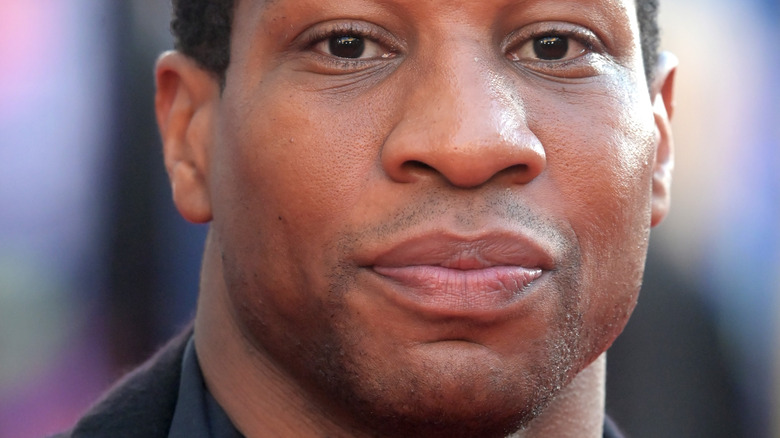 Dave J Hogan/Getty Images
Majors is making history by starring in Netflix's "The Harder They Fall." The show is a western, a genre mostly dominated by white actors, but this time featuring an all Black cast (via GamesRadar). The show's director, Jeymes Samuel shared, "I came up with the story because of my love for westerns, and just how much I loved the genre, but also how much I was frustrated with the narrow viewpoints that Hollywood would give us."
Growing up on a farm, Majors' role as cowboy Nat Love was inspired by his own roots (via NPR). He shared, "My grandfather used to have the Western Channel on our farm. We used to sit there and watch these Westerns and watch John Wayne and then, later on, Clint Eastwood."
Most of the inspiration drawn for Majors' characterization was from his family members, not Wayne or Eastwood. On the real-life Black cowboys, Majors told NPR that he knew that, "They were always around because my folks were — as I said, like, even to this day, like, there's a rodeo in Killeen that my relatives actually participate in strongly." He continued, "So I knew that horsemanship and African American culture was a part of it. I mean, I knew it existed. The way it's romanticized is something that we haven't really gotten a chance to experience. And that took, you know, some research and also took some real questioning, as far as, like, history."