Donald Trump Gets Good News In Mary Trump Lawsuit Amid His Presidential Run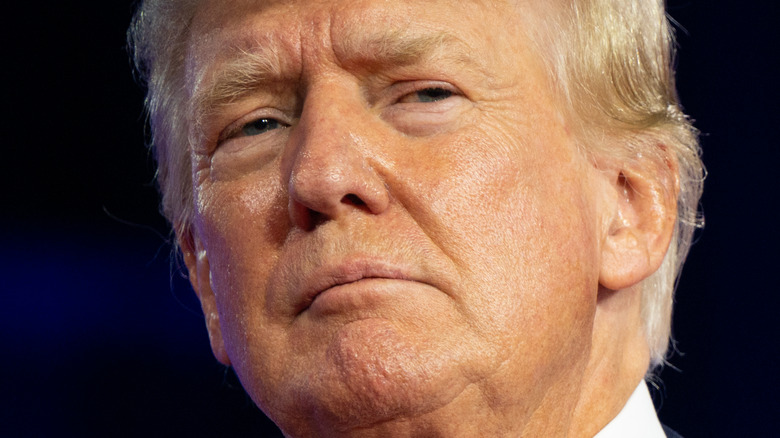 Brandon Bell/Getty Images
Former President Donald Trump had a tell-all book written by his own niece, via The New York Times. The book, "Too Much and Never Enough: How My Family Created the World's Most Dangerous Man," profiles how she grew up as an outcast within the Trump family, who looked down on her father, Donald's brother Fred Jr.
The book exposed a few personal Trump family secrets, including battles over inheritance and turbulent relationships. However, Mary's battle against her uncle didn't end with the book.
The author took the former president to court in New York, claiming that Donald and his sister, Maryanne Trump Barry, prevented her from her interests in the family real estate business, per The Wrap. The lawsuit was centered around claims of fraud.
Mary claimed that "fraud was not just the family business — it was a way of life." However, a judge felt differently, and Trump just got some good news shortly after announcing his candidacy in 2024.
Trump has one less legal battle to worry about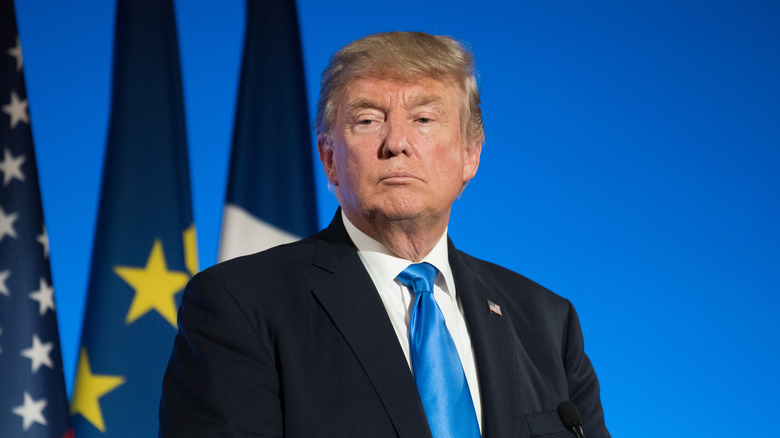 Frederic Legrand - COMEO/Shutterstock
Former President Donald Trump has a slew of lawsuits under his belt as he begins his bid for the White House again in 2024. However, he is now down a lawsuit as a New York judge threw out the lawsuit crafted by his niece, Mary Trump, via CNN.
Mary claimed that her presidential uncle and the rest of her family had defrauded her out of millions following a settlement between the clan in 2001 following a battle over the estate of her late uncle, Robert Trump.
"They designed and carried out a complex scheme to siphon funds away from her interests, conceal their grift, and deceive her about the true value of what she had inherited," the lawsuit claimed.
Justice Robert Reed of a New York state court ruled that Mary had forfeited her right to the inheritance she was seeking in the 2001 settlement, per Reuters. The case has now been dismissed.