Joe Jonas Describes Why Writing An Original Song For Devotion Was So 'Tough' - Exclusive Interview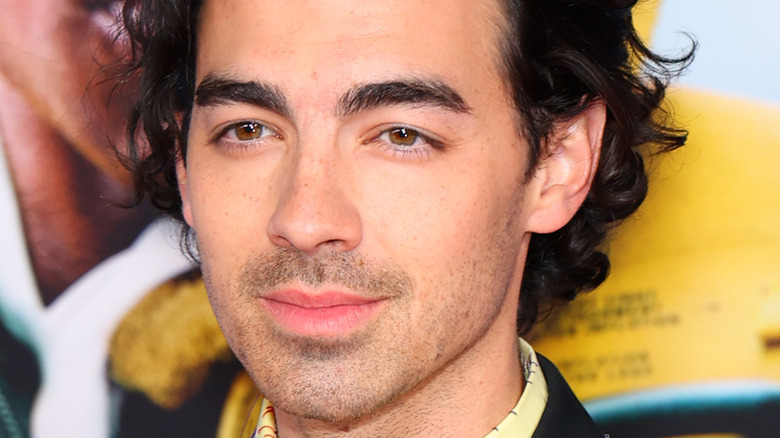 Leon Bennett/Getty Images
When the world thinks of Joe Jonas, a plethora of things may come to mind: co-lead in the Jonas Brothers alongside his younger bro, Nick Jonas, husband to "Game of Thrones" star Sophie Turner, frontman of dance-rock band DNCE, and now, officially, an occasional actor (yes, besides Disney Channel's 2008 musical-movie "Camp Rock"). 
Jonas has kept a relatively low-profile ever since welcoming two daughters with Turner, but is back in the spotlight again with a supporting role in the war action drama, "Devotion," starring Jonathan Majors and Glen Powell. Jonas even got a co-sign from Vanity Fair who said Joe "shines" in the feature film.
However, the second oldest Jo Bro isn't just impressing moviegoers with making the leap from acting to singing — he's bringing both to this project.
Slash Film, The List's sister site, spoke with Jonas at the Los Angeles premiere of "Devotion" to discuss everything from sporting a stylish '50s wardrobe to how he created an original song alongside one R&B favorite for the film.
Joe Jonas speaks on the importance of the lyrics to his original song Not Alone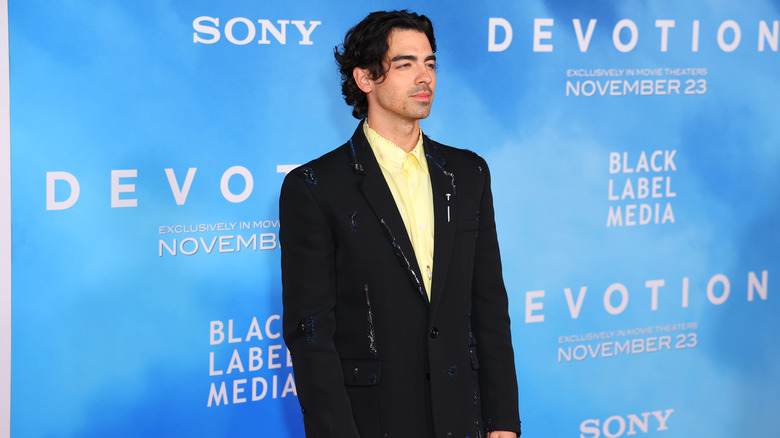 Leon Bennett/Getty Images
Joe Jonas co-stars in "Devotion," a drama based on a true story about a friendship between Jesse Brown, the first Black man to complete the U.S. Navy's basic flight training program, and Tom Hudner Jr. (Glen Powell), who ended up as two of the most celebrated pilots from that war. It's also based on the bestselling non-fiction book "Devotion: An Epic Story of Heroism, Friendship, and Sacrifice" by Adam Makos. 
Jonas linked up with Khalid for an original song on the movie's soundtrack called "Not Alone." 
"It's a tough song to just think of how I was going to go about writing this, but the relationship between ... Jesse and Tom Hudner ... there's so much there," Jonas shared. "I was trying to find the common denominator. It's literally, if I'm not there physically, I'm there emotionally, I'm there spiritually."
The video features real-life military veterans and scenes from the movie. The song says, "You are not alone. I'll watch over you. Won't let you go. You gotta know, you're not alone." "Whatever that is, you're not alone," Jonas told us. "I'm here for you. Have the strength to carry on, and I think that's what the movie speaks on. It's the ultimate, the highest form of camaraderie, friendship, and love, and that's what I wanted the song to reflect."
"Devotion" is now playing in theaters nationwide.