If You've Never Watched An Elizabeth Taylor Movie, Here's The One You Should Start With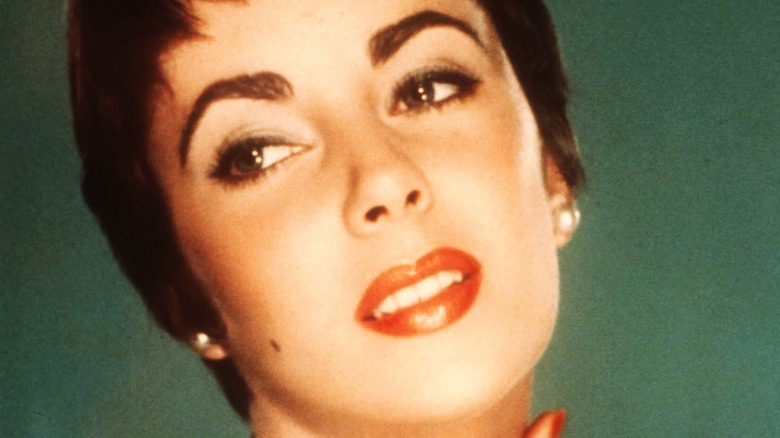 Getty Images/Getty Images
Elizabeth Taylor was a complex character. She was one of the most popular and beloved actresses of Hollywood's Golden Age. She was recognized by the Academy of Motion Pictures for her roles in films like "Who's Afraid of Virginia Woolf?" and "BUtterfield 8," winning Best Actress for both performances, via Rotten Tomatoes.
While there is no denying her ability to captivate on-screen, her life outside the studio doors also had fans talking. She was married eight times, and the drama that stirred up in the press during her very public divorces made her the center of attention for reasons outside of her acting ability, via Biography.
Taylor lived an extravagant life, but it was often plagued by tragedy. Her one true love, actor Mike Todd, was tragically killed in a plane accident. What followed was an affair with Eddie Fisher, who was married to Debbie Reynolds at the time and the father of a young Carrie Fisher. This affair would sour Taylor's reputation for a period of time.
Regardless of the controversies that shook up her life, Taylor is regarded as a screen great and a wonderful philanthropist who dedicated her life to fundraising to find a cure for HIV/AIDS.
Taylor's career started early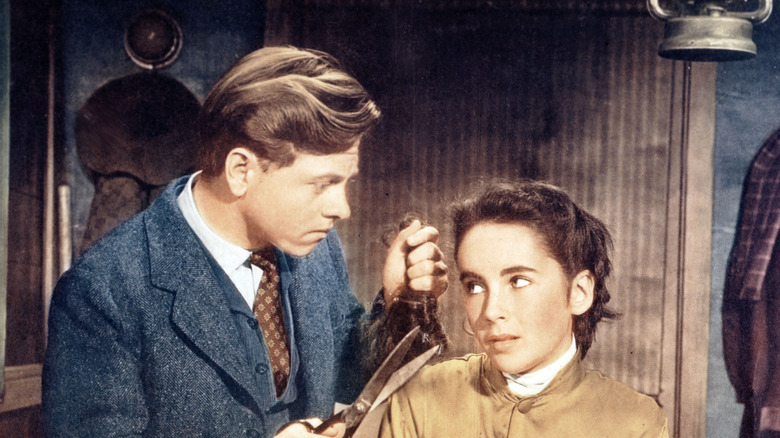 United Archives/Getty Images
Elizabeth Taylor's personal life kept her name in the headlines, but her career began long before her first scandal. Taylor and her mother enjoyed watching films together when she was young. So much so that it was her mom who encouraged her to get into acting. Sooner thereafter, Taylor made it in the industry as a child star, via The New York Times.
Her first role came when she was just 10 years old when she played a now-forgotten role in "There's One Born Every Minute," which premiered in 1942. Two years later, however, she would land a role with one of the biggest studios of the golden age, MGM, and her career would take off.
Taylor was cast in "National Velvet," a role she nearly lost for being too short, at just 12 years old. She claims to have willed her way into landing the part, famously saying "In three months, I'd grown three inches," in order to get the role, via Vogue UK.
"National Velvet" was just the start for Taylor, who would work for several more decades in Hollywood.
This is the Elizabeth Taylor film we suggest you watch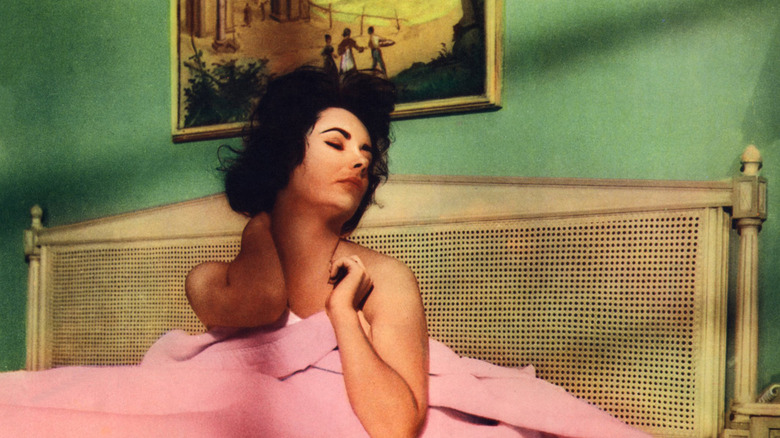 United Archives/Getty Images
If you've never watched a film starring Elizabeth Taylor, it may be overwhelming to jump into her extensive catalog feet-first. She's played several incredible roles, including that of Cleopatra in 1963, one of the most iconic actresses to ever portray the historic legend on screen, per IMDb.
However, to see Taylor at her best, you have to watch "BUtterfield 8." The movie is quintessential Liz. She looks great, and since the film is in color, you can see her gorgeous purple eyes. The fashion is incredible, as Taylor's character is obsessed with the way she dresses.
Not only does Taylor look incredible in the role, but she also plays it perfectly. "BUtterfield 8" profiles Gloria Wandrous who falls in love with a married man and gets caught in a pickle, via Turner Classic Movies. Sure, this may be an instance of life imitating art, but it's clear that no one could have played the role of Gloria better than Taylor. It's no wonder how she won the Academy Award for best actress!