The Stunning Number Of Times Elizabeth Taylor Was Married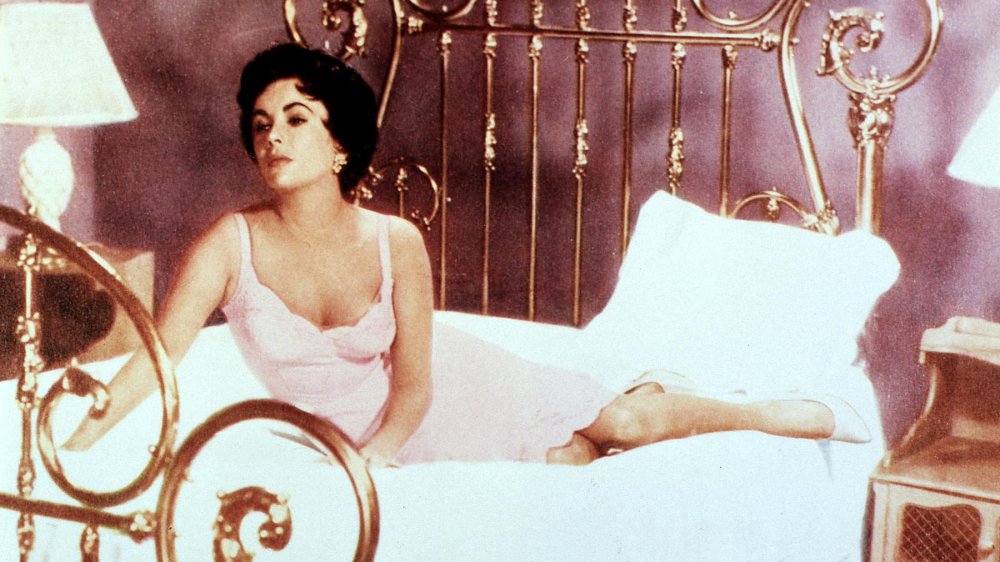 United Archives/Getty Images
"My mother says I didn't open my eyes for eight days after I was born, but when I did, the first thing I saw was an engagement ring. I was hooked," Hollywood legend Elizabeth Taylor once said (via Pop Sugar). In her star-studded life, Taylor was married eight times, more than J-Lo, Kim Kardashian, and Pamela Anderson have been (via US Weekly). She tied the knot more than double the number of times as President Donald Trump. 
In May 1950, at just 18 years old, Taylor married Paris Hilton's great uncle, hotel magnate Conrad Hilton (via ABC News). She filed for divorce from Hilton in January 1951, telling the court that her husband had been "indifferent to [her] and used abusive language" (via Entertainment Weekly). 
Far from giving up on love, Taylor dove right back in. It would take Conrad Hilton until 1977 to remarry (via Chicago Tribune). Elizabeth Taylor didn't waste a year. Between 1952 and 1957, Taylor was hitched to British actor, Michael Wilding, with whom she had two children. A month after they divorced, and already pregnant with her lover's son, Taylor wed Hollywood producer, Michael Todd. When Todd died tragically in a plane crash less than a year after their wedding, he left Taylor to raise their daughter, Liza, alone. Not for long. After Todd, Taylor would remarry five times, to four different men. 
Who was Elizabeth Taylor happiest with?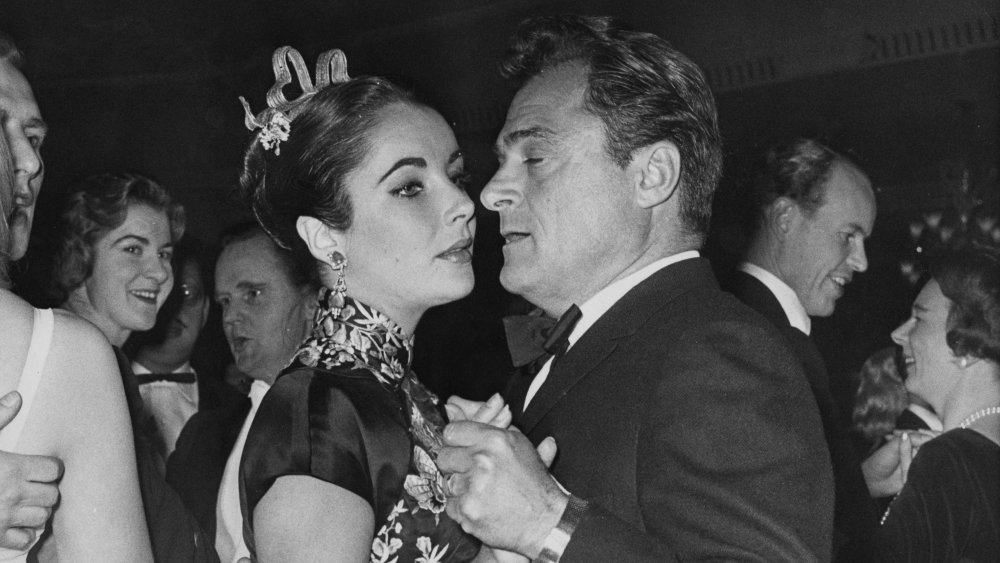 Evening Standard/Getty Images
After the plane crash that took Todd's life, Taylor leaned on Todd's best friend, the pop singer Eddie Fisher. Fisher was married to Taylor's friend, Singing in the Rain star Debbie Reynolds, at the time. Despite this, Fisher and Taylor tied the knot in 1959, only to divorce in 1964. The same year, Taylor married her Cleopatra co-star, Richard Burton. Following two consecutive failed marriages to Burton, which each lasted less than a year, Taylor strayed outside of the entertainment industry. In 1976, she wed Republican Senator, John Warner. Only after her seventh marriage ended in 1982 did Taylor take a breather. It wasn't until 1991 that she married for the last time, to construction worker, Larry Fortensky. Their marriage lasted just five years (via ABC News). 
Who was Elizabeth Taylor happiest with? Shortly before her death, she told the media that Michael Todd took the prize. Todd, by all accounts, was madly in love with his 24-year-old wife. Hollywood power couple Kirk and Anne Douglas, who were friends of Todd and Taylor, remember the two as being head-over-heels in love (via People). Once, Anne remembers, when Taylor was pregnant with Liza, Todd chartered a plane to bring his wife a Parisian dinner to their London hotel. "I'm too happy," Todd reportedly told Taylor shortly before boarding his ill-fated flight. "I'm afraid that something's going to happen because I'm too happy" (via Chicago). 
Behind Taylor and Burton's tumultuous two-time romance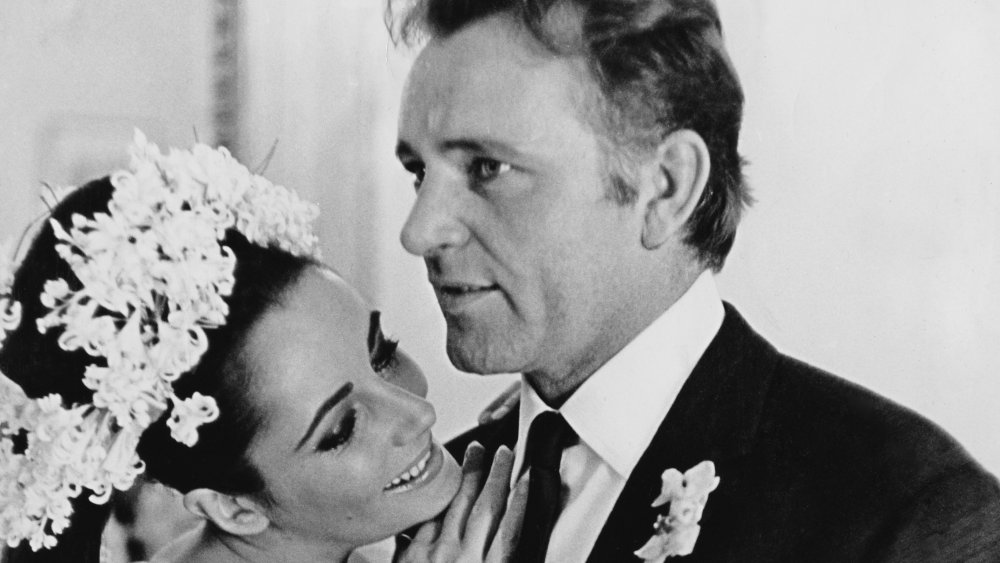 William Lovelace/Getty Images
After Richard Burton first laid eyes on Elizabeth Taylor at a Hollywood party, he wrote in his diary that she "was so extraordinarily beautiful that I nearly laughed out loud" (via Vanity Fair). It wasn't until they kissed during the filming of Cleopatra that Taylor started to fall for the Welsh movie star. Then, the two kissed so long and so passionately, that their director had to cut in to get the two to stop. 
Both were married at the time. Their affair was so public and so outrageously extravagant, that, according to Vanity Fair, they soon became "one of the 20th century's most iconic power couples." The couple got married for the first time just days after the ink dried on Taylor's divorce with Eddie Fisher (via Woman's Day).
Beyond million-dollar spending sprees on private jets, luxury yachts, jewelry, and iconic art, Taylor and Burton were perhaps most famous for fighting. "We will often pitch a battle purely for the exercise," Burton once admitted. "I will accuse her of being ugly, she will accuse me of being a talentless son of a bitch, and this sort of frightens people" (via Vanity Fair). Woman's Day reports that, well after their second divorce and days before Burton's death in 1984, he sent Taylor a final love letter, proposing the two give it one last shot.