The Sort Of Homeowners Joanna And Chip Gaines Didn't Like To Work With On Fixer Upper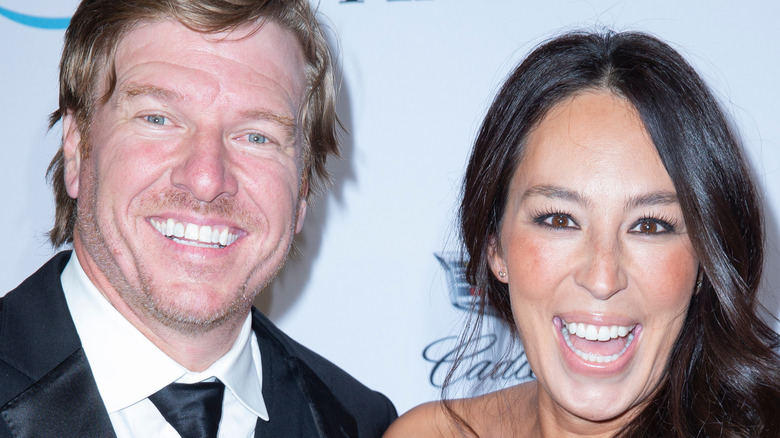 lev radin/Shutterstock
Chip and Joanna Gaines are the down-to-earth, house-flipping Texas couple that won America over thanks to their hit HGTV show "Fixer Upper." The Gaines are well known for turning houses from drab to fab. Renovation shows are a dime a dozen these days, so it was truly this couple's genuine dynamic that launched them to success. While sprucing up Waco, Texas one house at a time, the lovable duo went from starring in one show to running their own network, Magnolia (via The Hollywood Reporter).
If you know Chip and Joanna, then you'll know they love shiplap and dramatic reveals. However, not every client of theirs was on board. Kelly and Ken Downs were among the homeowners who were unimpressed with their "Fixer Upper" experience. As Kelly told the Waco Tribune-Herald, "This is a 'Fixer Upper' gone bad" (via People). The Downs family may have had a negative experience on "Fixer Upper," but on the flip side, who did the Gaines themselves have the displeasure of working with? 
The Gaines take issue with turning fixer-uppers into vacation rentals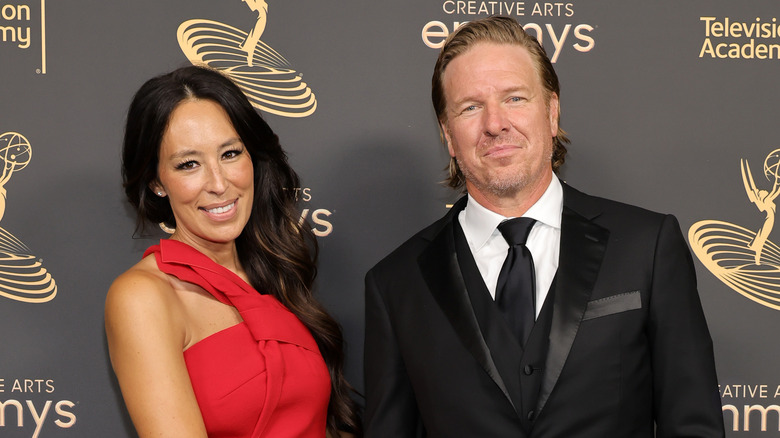 Amy Sussman/Getty Images
During a Facebook Live session, Chip Gaines revealed: "I've got a lot of examples of projects that didn't go as expected." The real shocker, for long-time fans of the couple, was that he ended up "with inappropriate thoughts about the homeowners." The master renovating duo, however, understandably didn't call out any couples by name. But they did speak to one practice that puts the homeowners out of their favor. 
When couples market their homes on vacation rental sites, it really rubs the "Fixer Upper" stars the wrong way. According to Showbiz Cheat Sheet, the Gaines clarified in a statement: "We want to honor our national viewing audience. We want to do remodels for clients' homes. That's the true intent of our show, and we want to ensure that does not get lost in this new vacation rental trend."
In fact, the Gaines warned future participants that they were going to crack down on it. Perhaps one of the couples they were referring to was Jeff and Sara Jones. The Joneses starred in season 3 of the hit HGTV show, becoming first-time homeowners on air. However, Jeff subsequently shared with Apartment Therapy that after a few additional renovations, they rented out their fixer-upper on Airbnb. 
This is why the Fixer Upper rental trend shows no signs of slowing down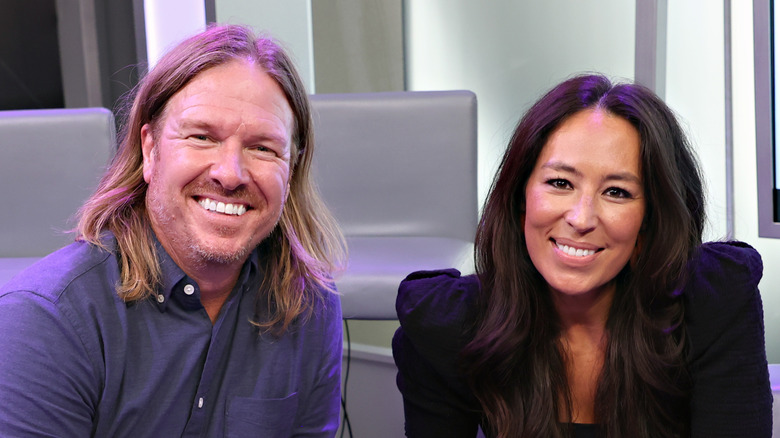 Cindy Ord/Getty Images
It turns out the Joneses are not alone in wanting to share their reality TV renovation with the world, and Chip and Joanna Gaines were right to take issue with it. Several properties that all got the Gaines' special touch are available to rent on Airbnb and Vrbo. Even the "Chicken House" that made it on the list of best and worst renovations on "Fixer Upper" was being advertised at the time of writing. 
It is hard to imagine true "Fixer Upper" fans enjoying a stay at the bleak turned chic properties, however, especially knowing how Chip and Joanna feel about it. And yet, it may simply be that the homeowners had no other choice. It seems "Fixer Upper" homes are harder to sell. As realtor Kristin Clements, who has worked on properties that were redone by the Gaines, explained, they're often overpriced. 
For instance, Clements pointed out to Insider that Season 2's "Asian Ranch House" was listed at $679,900 when the median price for Waco at the time was $200,000. The fame attached to these properties might bring excited renters, but buyers are evidently harder to come by.