Jaicy Elliot And Ryan Rottman Talk Filming A Southern Family Christmas In New Orleans - Exclusive Interview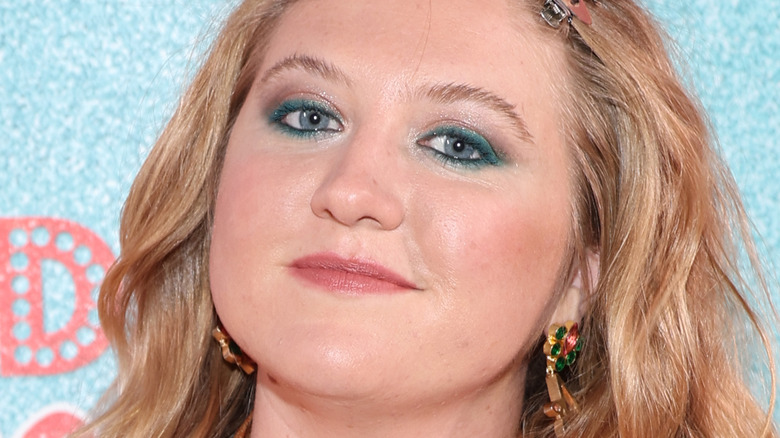 Mike Coppola/Getty Images
Louisiana and New Orleans are far more than Mardi Gras. While the area is arguably best known for its wild Mardi Gras event every March, the rich history and culture of NOLA are there year-round — including during Christmas. Naturally, the location offered the perfect setting for Jaicy Elliot and Ryan Rottman's new Hallmark Christmas film, "A Southern Family Christmas."
The movie marks "Grey's Anatomy" star Elliot's first Christmas film, while her co-star Rottman has starred in quite a few — like "The Best Worst Christmas Ever," "Christmas Wonderland," and "Christmas for Keeps." He has also appeared in shows like "The Lying Game," "90210," and "Gigantic," along with producing the upcoming series "Fluxx."
The List spoke to Elliot and Rottman during an exclusive interview where the duo discussed working together on "A Southern Family Christmas" in New Orleans and the traditions they shared on set. Elliot also compared her role in the film to "Grey's Anatomy" and pitched an epic Christmas movie set in the Seattle Grace Mercy West Hospital universe. Where can we sign up?
A jolly duo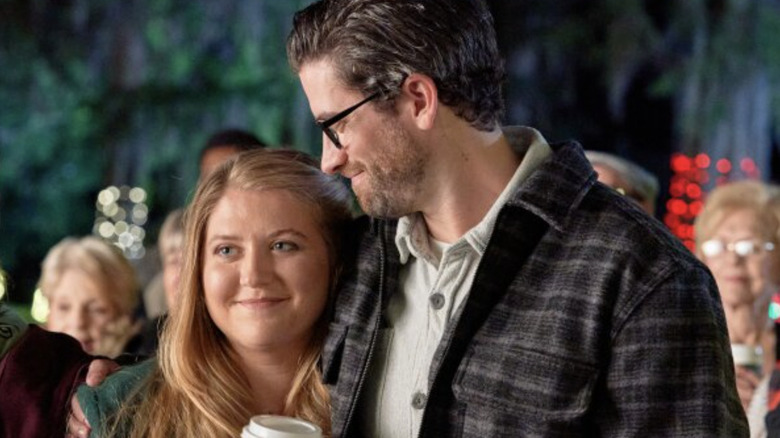 Hallmark
Ryan, what are some of your favorite moments working with Jaicy? Did you add anything to scenes in the moment?
Ryan Rottman: [Joking] There's nothing I enjoyed about it. No — one of the things I loved most about working with Jaicy was the fact that she was so down to have fun while we were filming and [made] the scenes more enjoyable. You will relate as people watch it — I think it'll come through. It progressed because as we started filming, we were meeting each other, and by the end, when we start to fall in love, you [could] see that progression of not only our friendship but the characters' [relationship] as well.
That came through, and that was something I really liked about that. We definitely added quite a bit. As we're going through the script in the morning, the sides, we would go through it with each other and say ... "I don't know, I feel like I'm being rude to you in this scene." I was like, "Yeah, I took that, too." So we lightened it up and [had] fun with it.
Jaicy Elliot: The director was happy to work with us. She was also the writer. There were two writers, and one of them was the director. She was on set with us, and it made it possible for us to adjust according to how we relate in real life.
Rottman: She didn't get my jokes. Her name is Emily Moss — the director. There's a lot of moss in New Orleans and Baton Rouge, and I'd be like, "Oh my God, there's Emily."
Elliot: You should recycle a joke over and over again, maybe.
Rottman: Well, the best jokes are the ones you have to explain. Those are the best.
A Grey's Anatomy Christmas spectacular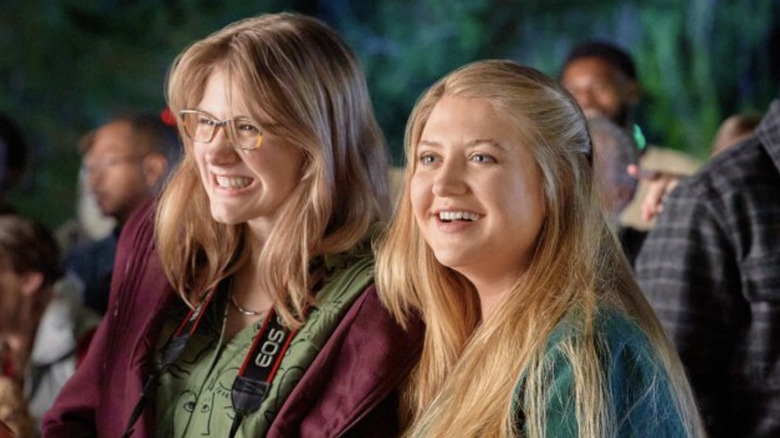 Hallmark
Jaicy, you had a significant role in "Grey's Anatomy." What are the biggest differences between that project and "My Southern Family Christmas"? Are there any "Grey's Anatomy" co-stars you want to work with in a Christmas movie?
Elliot: That is a good question. Interestingly enough, it's actually very similar to "Grey's Anatomy" because we have the same rhythm as "Grey's." Hallmark shoots in three weeks, so it's an average of five to seven pages a day, and that's what we get on Hallmark as well. It's a nice transition to go from one to the other because it allows for the same kind of work, and I can apply the same preparedness for it. That's cool.
Then Jake Borelli, who plays Levi Schmitt on "Grey's Anatomy," is also one of my best friends, and he's also a fan of Hallmark. We've talked about wanting to do a Christmas movie together. That'd be fun.
Rottman: You and McDreamy would be ...
Elliot: And McDreamy and McSteamy and all of that.
All of the 'eamys [laughs].
Rottman: You've got the dialogue, though, from "Grey's Anatomy." We're saying, "Cool, we're in Sorento, Louisiana." [In] your show, you're like, "Give me 30 CCs, stat."
Elliot: You've done a medical show, too.
Rottman: Yeah, but I was a chef ...
Elliot: Different dialogue.
30 CCs of eggnog.
Elliot: Exactly. Put [it in] an IV.
Beignets all day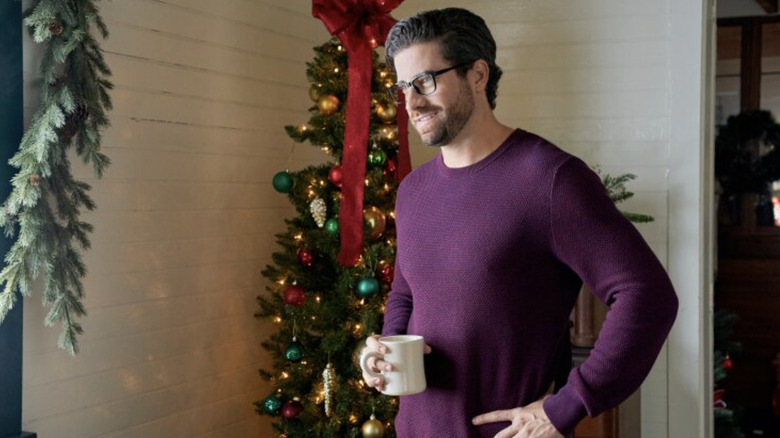 Hallmark
Have you added any of your own Christmas traditions to the film at all?
Elliot: I don't have any Christmas traditions. I wish I did.
Rottman: We do French toast with strawberries every morning, which is delicious.
Elliot: So sweet.
Rottman: I know, but I feel like we had dinner or breakfast. We did breakfast ... we had French toast. I'm going to say I added that.
Elliot: Beignets, no?
Rottman: It might have been. Yeah, it was beignets.
Elliot: It was beignets. But maybe I'll take a Christmas tradition from the movie and implement it in my life.
Rottman: That's lovely. Beignets — everyone needs more beignets in their life.
Elliot: All day, every day.
Rottman: Delicious. Going to the place in New Orleans —
Elliot: The coffee shop is in this little Cajun village near Sorrento, Louisiana.
Rottman: It's called Coffee House. She bought me a hat from there ... I have a hat problem.
Elliot: It's a good hat. But they served everyone beignets all day, so we got our fill.
"My Southern Family Christmas" airs Thursday November 24 at 8:00 ET (7:00 CT) on Hallmark.
This interview has been edited for clarity.