American Millionaire Claims Jeffrey Epstein's Real Target Was Queen Elizabeth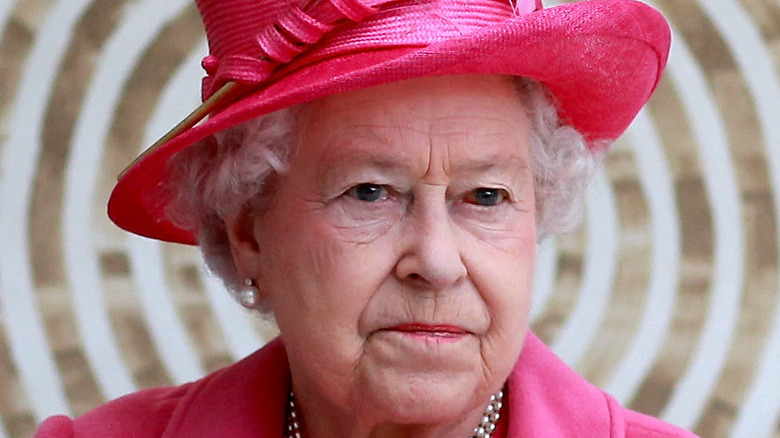 Chris Jackson/Getty Images
Prince Andrew, Duke of York's involvement with Jeffrey Epstein continues to have a lasting impact on his reputation. According to The Guardian, the two are presumed to have met in the 1990s through Andrew's friend Ghislaine Maxwell , who was Epstein's then-girlfriend. In 2010, a tabloid photo of Andrew with Epstein in New York catalyzed Virginia Giuffre to publish her own 2001 photo with the prince, per Vanity Fair.
In 2019, Andrew sat down for a disastrous interview with BBC's "Newsnight," in which he denied any memory of the photograph. Afterward, Sarah Ferguson, Duchess of York, enlisted the help of financial advisor John Bryan, an old friend and former lover, in an effort to recover Andrew's reputation. "She reached out to me because that's what I do," Bryan told the Daily Mail. "I reconstruct failed businesses, I reconstruct people, I rebuild families." Bryan met with Andrew and his family in late November 2019, days after Queen Elizabeth had put Andrew's royal duties on pause.
In 2021, Giuffre accused Andrew of sexual abuse and began legal proceedings (via NPR). While the duke ultimately settled the case out of court for over £12 million (via The Telegraph), his career as a working royal was over. A month earlier, in January 2022, Queen Elizabeth removed all her son's royal patronages and military titles, per BBC. While Prince Andrew's connection to Epstein also impacted the queen's reputation, Bryan has now divulged his belief that Epstein planned to target the late monarch.
If you or anyone you know has been a victim of sexual assault, help is available. Visit the Rape, Abuse & Incest National Network website or contact RAINN's National Helpline at 1-800-656-HOPE (4673).
John Bryan believes Epstein wanted to blackmail Queen Elizabeth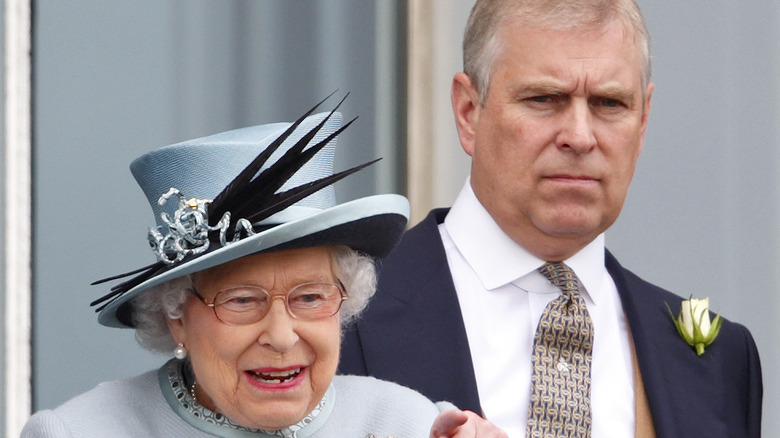 Max Mumby/indigo/Getty Images
A Texas millionaire and financial advisor, John Bryan has had ties to Sarah Ferguson, Duchess of York since 1992 (via the Mirror). "This outsider has a lot of inside knowledge," Bryan told the Daily Mail in an exclusive interview. The financial advisor shared his own theories regarding Jeffrey Epstein and his association with Prince Andrew, Duke of York. "Epstein tried to lure Andrew into his web, but I believe his ultimate mark was the Queen," Bryan said. He asserted that Epstein had a reputation for blackmailing wealthy, powerful people in order to make money. "I believe Andrew is innocent. If he genuinely was involved in 'orgies' as has been alleged, then Epstein would have used that to try and bribe the Queen into paying out millions to protect her family," Bryan posited. "Andrew has never had any money. The Queen was the one with money."
A friend of Prince Andrew's agrees with Bryan. Speaking to Vanity Fair, the friend hypothesized that the end goal was "taking down who I believe was Epstein's real mark, Her Majesty the Queen of England."
Steven Hoffenberg, who had past business ties with Epstein, shares similar views. "[Epstein's] only interest was how to use other people, their wealth, and their access, in order to advance himself," Hoffenberg told Vanity Fair. "Prince Andrew was a vital part of England and other countries and could open many doors for Epstein. He was probably his number one trophy."
Financial advisor John Bryan and Fergie were caught in a compromising photo of their own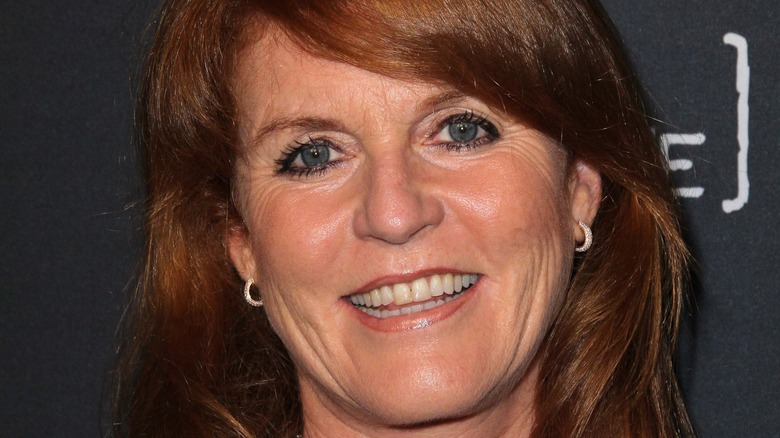 s_bukley/Shutterstock
After her marriage to Prince Andrew ended, Sarah Ferguson, Duchess of York, dated financial advisor John Bryan for four years, per the Daily Mail. In August 1992, Fergie and Bryan made headlines when the Mirror published photos of the couple on vacation in St. Tropez. In one of the shots, Bryan appeared to be sucking Fergie's toes — something that has caused the financial advisor a lot of annoyance over the years. "I don't want to be forever known as 'Fergie's Texan toe-sucking financial adviser'. For starters I'm from New York," Bryan said, per The Times. He asserts that the toe photos captured a pretend game with Fergie and her two daughters. "On this day we were playing Cinderella and I said, 'Look, let's kiss Mummy's toes'. It was part of the game." Rather than a sexualized act, Bryan recast the photo's context, adding, "It was totally innocent; a beautiful family moment of love."
Bryan has been denying the toe-sucking claims since the beginning. According to journalist Richard Kay, just before the royals saw the published photos Bryan called him to say, "I wasn't sucking her toes, I was kissing them!" (via Express).
Intentions aside, the photos damaged Fergie's reputation with the royals, with the queen asking the duchess to cut her Balmoral vacation short, per Honey.nine.com.au. The scandal is also notable for being the first time such intimate photos of a royal were published.