Jana Kramer Talks Lifetime's Steppin' Into The Holiday - Exclusive Interview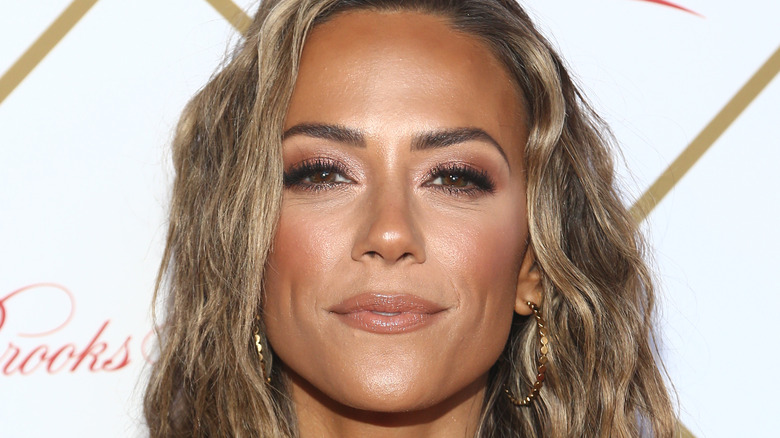 Tommaso Boddi/Getty Images
Jana Kramer is known for everything from "One Tree Hill" to her successful music career to her burgeoning wine business. She has also quickly become a holiday movie regular, thanks to her frequent collaborations with Lifetime. This year, Kramer is back on our screens in Lifetime's "Steppin' Into the Holiday" alongside eternal heartthrob Mario Lopez, and the chemistry between the two is off the charts. 
The movie, which premieres on Lifetime on November 25, follows Billy Holiday (Lopez), a TV and Broadway star who returns to his hometown after being abruptly fired from his role as a talent show judge. Back home, he connects with Rae (Kramer), his nephew's dance teacher, and sparks start to fly. The pair decide to work together to create an unforgettable talent show to raise money for the town, and they also start dancing together, which only brings them closer.
The List caught up with Jana Kramer to talk about Lifetime's "Steppin' Into the Holiday" — of which she is also an executive producer — her role as Alex Dupre on "One Tree Hill," her music career plans, and more.
On her chemistry with Mario Lopez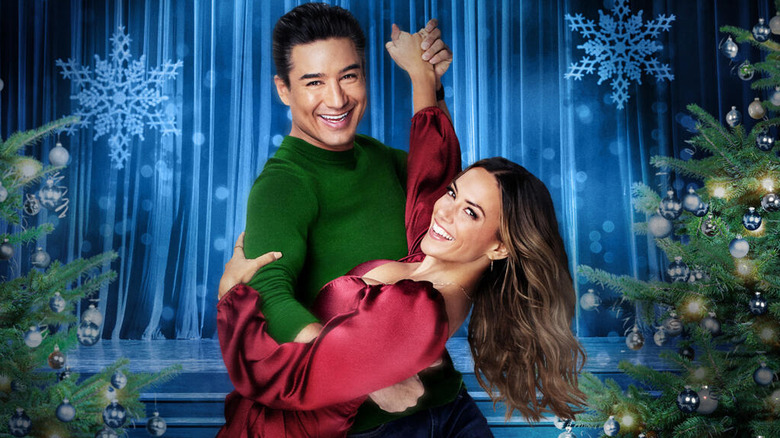 Lifetime
How did you get involved in "Steppin' Into the Holiday"?
I love working with Lifetime because they're such great partners. They're always the first call that I take when I'm like, "All right, what Christmas movie am I going to do?" This one fell into my lap. They're like, "Hey, there's a Mario Lopez movie. It involves some dancing." I was like, "How fun. I'm in. Let's do it."
They said I could [executive produce] it. I loved the fact that I could come in and help get my hands on it and mold it a little bit, and be able to step outside the box with the dancing part. Then, it was filming in Nashville, so the boxes were all being checked. Then Mario's dimples ... I was like, "I'm in. Let's do it."
You have such great chemistry with Mario Lopez. What was it like working with him?
He's great. I have a lot of respect for him. He works really hard. He's on every hotel TV too. He's constantly working, and I have a lot of respect for him. Even on set, he was able to manage doing "Access Hollywood" and his other endeavors while maintaining being a great dad and husband. I respected him, and I think he saw the same work ethic with me and the single mom life balance that I'm doing. We had this respect for each other [that] grew into great chemistry.
The dance routines made "Steppin' Into the Holiday" different from other Christmas movies. Was it difficult to nail those routines?
I was definitely more stressed out about the dancing, because I'm like, "I'm not a dancer, and I'm supposed to be this dance instructor. Oh my gosh, I don't have enough time." But that's the movie magic. They filmed it in a way where it didn't look like I had no idea what I was doing. We had a great choreographer, Spencer Liff, who helped choreograph all the routines. Again, having Mario, we worked together. He helped me; I helped him. To have that friendship and that support was amazing.
The kids in the movie were the true stars. They were amazing. In one of the scenes, I started to get emotional. I felt insecure because it's not something that I'm used to. One of the dancers was like, "You got this." I'm like, "Oh my God, you guys are amazing." They were the best support group ever.
Becoming an executive producer and putting out new music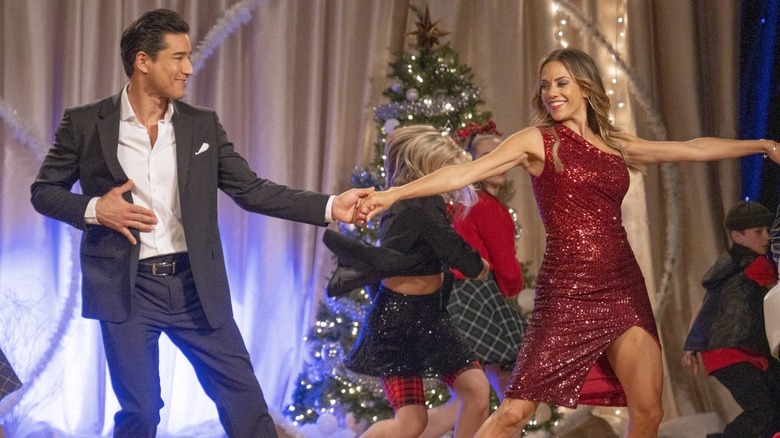 Lifetime
You are an executive producer on "Steppin' Into the Holiday." Do you enjoy working behind the scenes? Are you planning to produce more projects in the future?
Yes — it's so fun. I love to be able to get my hands on things, mold, and create. That's something that I'm looking forward to stepping into more of. I am like, "Okay, I love to get people together and scripts together." That's a big piece of what I'm moving into in the producing world. My brain loves trying to fit everything together and make something happen. I love that.
I'm the kind of person where I say to my team, "I got this script. Let's find financiers for this, that, and the other." They're like, "You work so hard." I'm like, "Listen, I'm not the kind of person that can sit here and wait for opportunities, because I've got two babies I've got to support." I enjoy it.
Your music career has been really successful so far. Can you tell us what you have coming up?
I'm going to put an EP out next year. I'm excited about that because it's my first non-single project that I'm putting out. I'm pumped about what opportunities might lie ahead and getting some of these songs out there that mean a lot to me ... I definitely want to step it up with the touring stuff. I have every other weekend off, so that's what I told my manager. I was like, "Let's do it."
Joining One Tree Hill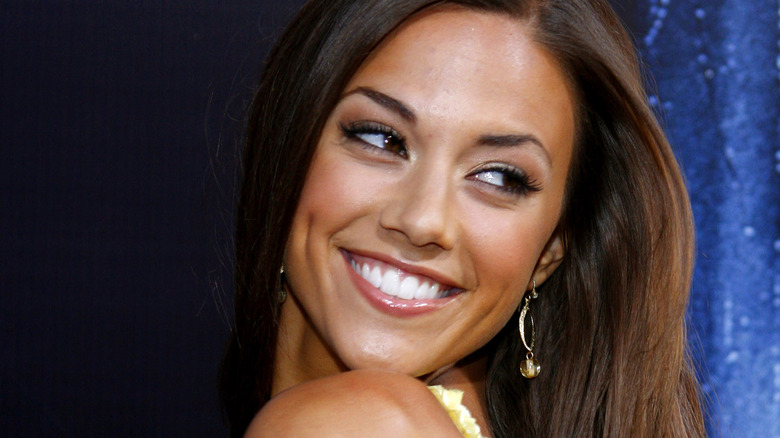 Tinseltown/Shutterstock
You were incredible as Alex on "One Tree Hill." What was it like joining such a popular show and playing someone who was an antagonist to start with, but one we fell in love with? That can't have been easy.
Thank you. I remember getting the script, becoming a series regular, and being like, "I hate her, but I want to love her." I thought, "How do I make her lovable?"
I always try to see the good in people. Alex had her downfalls. She was a very broken person. Being able to show your brokenness to people is a way for people to see inside and have a little empathy for you. The fact that I got to break her down a little bit and play such a complicated mess of a character was so much fun. Equally, I'm a mess in my own right. I have my own brokenness; I've got stuff. We all have our stuff. Being able to find the balance and work around it was super fun.
I actually have a "One Tree Hill" convention this weekend in Wilmington, so it'll be fun to see some of the castmates. It was a great show, and it was a great experience. My goal is to get back on a show like that again.
Are you still in touch with any of the cast?
Shantel [VanSanten] is hands-down one of my closest girlfriends, not just in the cast but in life in general. She and I were not actually close during the filming. There was a lot of toxicity on that set, especially for the new cast members that came in — me, Shantel, and Rob[ert Buckley]. It was a tough set to join, but the friendship that I've made with her from that show has been great. She's a legit soul sister. I just saw her in New York. She's definitely the one. My closest guy friend [from the show] is Austin [Nichols]. We've been friends for years.
It's always hard to hear that these sets were toxic because we don't want you to have gone through something awful to make a show that we love. But I'm glad you can speak out about it now.
The thing with those sets is that everyone was really young. They started young. The show was on for nine years, and we were so young. When you walk into something that was toxic, you're like, "I don't know how to work ..." But I'm the kind of person where I put my head down and I work. I'm aware, but I still put my head down. I'm like, "I'm going to show up and make it as happy an environment as I can."
Jana Kramer on her openness about her divorce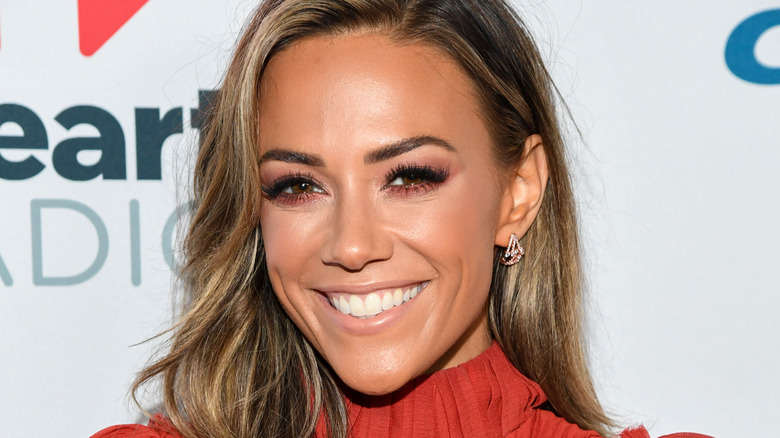 Kevin Mazur/Getty Images
One of the things I appreciate about you is that you are so open about your personal life, including your divorce. What's it like balancing your personal life with your professional life?
It's definitely hard. A lot of times [people tell me], "I get it. Stop talking about it," those kinds of comments. I'm like, "I'm not talking about that. I'm talking about the experiences and how I got over it and how to give people hope."
After my divorce, I didn't think I could do anything. I didn't think I was strong enough to move on. Every woman feels those things. To be able to be on the other side of it, to go, "No, I promise you, you're in a tunnel right now, and you're going to get out of it. These are some things that helped me" ... I love being able to share my experiences. The people that don't understand, I try to not to look at [their comments]. I try to go, "Okay, I know I share my truths." Trom there, I balance it with my work and continue to stay in the truth and in the positive.
What's it like being a single mom and having a busy Hollywood career?
It's definitely hard, but this is why I love working with Lifetime, because there are businesses and companies that support working moms. Whenever I have a shoot that's not in Nashville, they're very accommodating in knowing that I'm a working mom, knowing that I like to have my babies with me on set. I love working for companies like that because it's hard, and it's not easy.
As people know, I'm better when I have my kids with me. In order for me to do good work, I need my babies. I need to know that I can do both and balance both and go to set, see my kids, then do my work. That balance is something that I'm still working on as a single mom, but it's something that is my greatest joy.
Dreaming of Charlie Hunnam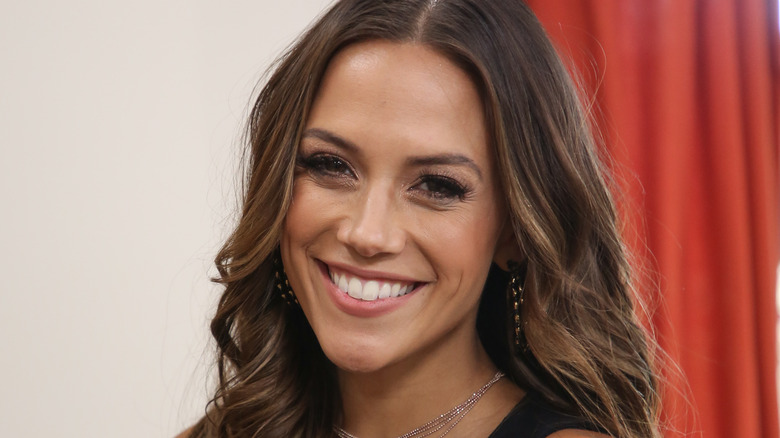 Paul Archuleta/Getty Images
You've made quite a few holiday films now. Do you have a favorite Christmas film?

My favorite Christmas film of all time is probably "The Holiday." I love "The Holiday" so much. It's such a great movie. I've been wanting to recreate it on Lifetime because it's so cute. I want to fall in love with an Englishman. I would love that.
One of my favorite holiday movies that I've been in on Lifetime is "The Holiday Fix Up" because we were able to incorporate some real-life stuff in the movie's emotions and discussions. Then my most fun movie was "Steppin' Into the Holiday" because I got to dance and hang out with Mario [Lopez] and film in my hometown, so it was a great experience.
Looking forward, who would you like to work with that you haven't yet?
There's so many amazing people that I would love to work with. I'm definitely thinking big. I would love to get Charlie Hunnam in a Christmas movie. I don't know if he would ever do one, but that would be ... he could be my little Englishman in "The Holiday."
Is there anything else you want viewers to know about "Steppin' Into the Holiday"?
With this movie, I want viewers to enjoy it and know that though holidays can be tough, you're not alone in your feelings and emotions. Cry it out, and then sit on the couch and watch Lifetime and enjoy the good feelings of all the movies that they have on there.
"Steppin' Into the Holiday" premieres November 25 at 8:00 p.m. ET (7:00 p.m. CT) on Lifetime.
This interview has been edited for clarity.