Jana Kramer's Struggle With Fertility In Her Own Words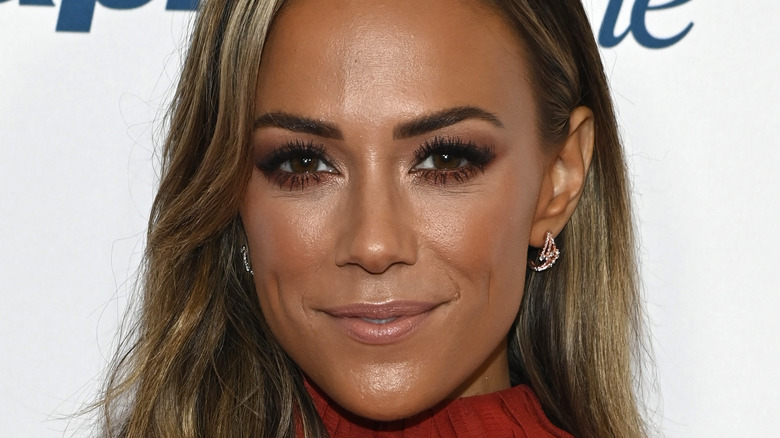 David Becker/Getty Images
Whether you know her as Alex Dupré from "One Tree Hill" or as the billboard-topping country music star, Jana Kramer has made a name for herself in more ways than one. Since her time on the CW, Kramer has also frequently made headlines due to her high-profile relationships. Not only was the "Dancing with the Stars" alum almost murdered by an ex, as noted by Page Six, but her former husband of six years, Mike Caussin, was unfaithful to her with over a dozen women (via Fox News). When Kramer spoke out about her divorce on "Red Table Talk," the actress shared, "I know we're both in better situations, but I think about this year my kids won't wake up in my house Christmas Day. That one's gonna hurt" (per USA Today).
For Kramer, one of the bright spots amidst all the rockiness has been her two kids: Jolie and Jace. "Being a mom has changed me in so many ways. I had zero patience before kids," Kramer shared with People. "I love singing, I love acting, I love doing my podcast and creating things, but being a mom is what truly fulfills me. It is the best part of my day, even though it's the most stressful." While Kramer now has her kids to ground her during turbulent times, it hasn't always been this way. Kramer faced several miscarriages and fertility struggles before having her two miracle babies.
After failed attempts with IVF, Jana Kramer had two natural pregnancies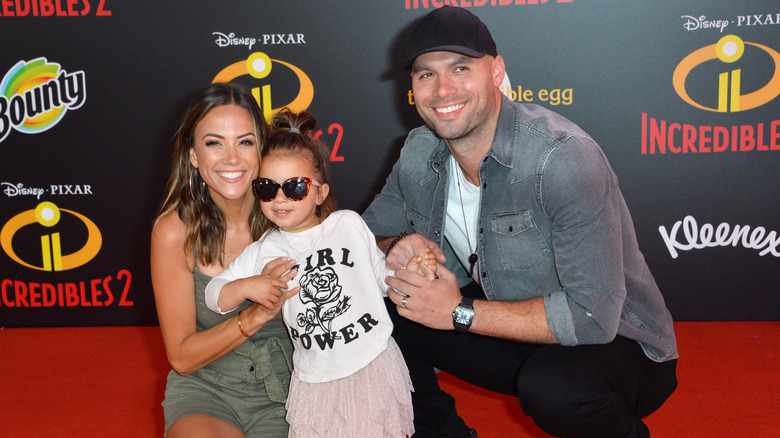 Feature Flash Photoagency/Shutterstock
When Jana Kramer and Mike Caussin decided to start a family, they had difficulty conceiving naturally. The pair opted to try In Vitro Fertilization (IVF), and the "One Tree Hill" star quickly became pregnant. Sadly, the couple's joy was short-lived and Kramer suffered the first of five miscarriages (via People).
"It's sad because when you find out you're pregnant it's so exciting, and you want to shout it and tell everybody, but you don't because of stuff like this," Kramer tearfully shared in a video on her YouTube channel, when grieving one of her miscarriages.
With both of her pregnancies, Jana Kramer suffered from failed IVF attempts before her successful natural births. In an episode of "The Doctors," Kramer opened up about what that miraculous experience was like for her. "My daughter Jolie was right after a failed IVF, and this baby boy is right after a failed IVF," Kramer shared. "So I don't know if, like, my system needs the progesterone? I don't know if my body needed some of that IVF to help get me going" (per SELF).
According to Eve Feinberg, M.D., a reproductive endocrinologist, the idea that IVF helps with natural birth "is a myth." That said, Feinberg encourages fellow women going through IVF not to lose hope. "IVF success is cumulative and the more cycles you pursue—up to four to five cycles — the higher the likelihood of success," Dr. Feinberg shared with the outlet.
Jana Kramer vocalized her experience with infertility to help other struggling women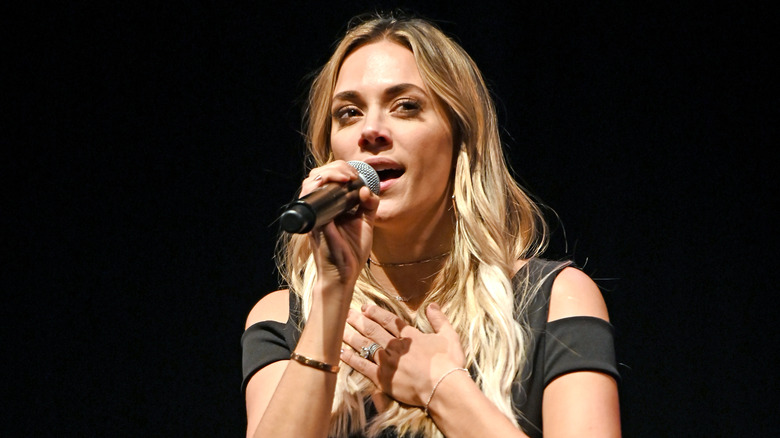 Stephen J. Cohen/Getty
After experiencing her own struggles with infertility, Jana Kramer wanted to help other women who were grappling with the same heartbreak and loss. The actress took to documenting her experiences on social media through YouTube vlogs and Instagram posts.
In one Instagram, Kramer recalled what it was like experiencing a miscarriage while trying for her second baby. "It was after an IVF cycle. The embryo was a boy and it was the last embryo we had," the actress shared. "IVF wasn't an option again because it's too expensive so I felt defeated. I felt blessed that we at least had our Jolie Rae but our family just didn't feel complete." Despite everything she had already gone through, Kramer didn't give up hope. The country singer and Mike Caussin continued to try for another month, and then Jace was conceived.
"To all the [women] out there who have suffered miscarriages and [are] still waiting for your rainbow baby, you are not alone," the actress concluded the Instagram post. "And I know nothing I say will make the yearning or pain any better but if anything know you're not alone and that I was in the same spot a year ago. I pray you will see your silver lining too." 
Nowadays, you can find a tattoo on the inside of Kramer's arm, that spells out Jolie Jace in calligraphy, and it's not her only ink — here is the real meaning behind her other tattoos.