Sarah Hyland Opens Up About Joining The Pitch Perfect Franchise For Bumper In Berlin - Exclusive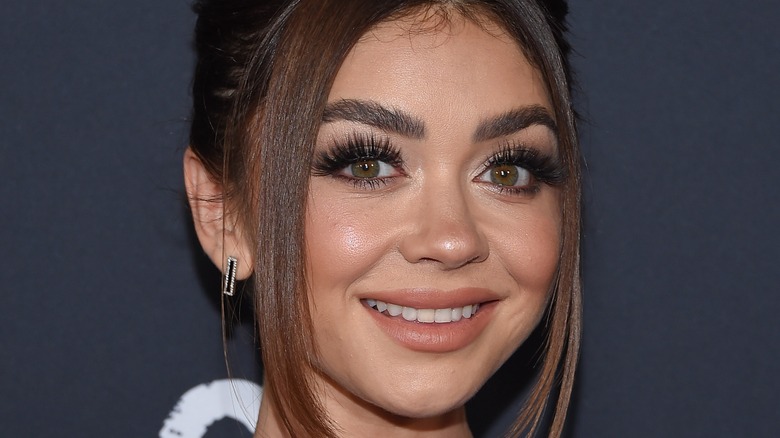 DFree/Shutterstock
Ten years ago, Anna Kendrick, Rebel Wilson, Brittany Snow, and the rest of the misfit college students that comprised the Barden Bellas banded together to show the world what they could do in "Pitch Perfect." The movie about an a cappella singing group became a slightly unexpected worldwide hit, and the franchise exploded in popularity. A sequel followed in 2015, and a third movie dropped in 2017. Now, we're back at it with Peacock's new show "Pitch Perfect: Bumper in Berlin." 
The saga picks up years after the last movie left off and highlights a character that was largely forgotten — Adam Devine's Bumper Allen. A decade after his introduction as the egotistical leader of the Trebelmakers, Bumper is a different man. In the six-episode series, he's looking for a chance to make it big and believes that it can happen in Berlin, Germany. To pull it off, he's relying on help from a former enemy — Flula Borg's Pieter Krämer from "Pitch Perfect 2." 
Several new faces have joined the franchise, including Sarah Hyland. The "Modern Family" alum is introduced as Heidi, who works alongside Bumper to set him on the path to greatness. However, viewers will learn that she has dreams and ambitions of her own. In an exclusive interview with The List, Hyland shed some light on what it was like joining such a vibrant world.
Sarah Hyland was excited to join the cast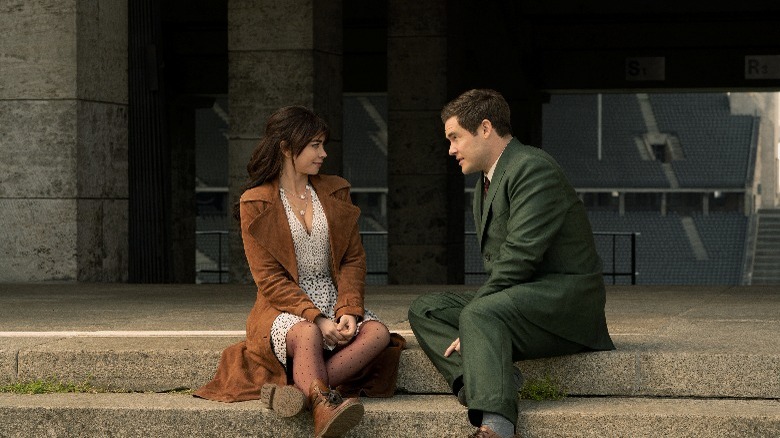 Anna Cook/NBCUniversal
Sarah Hyland made it clear that she was thrilled to be part of "Pitch Perfect: Bumper in Berlin." "Oh my goodness, it was so much fun. I've been a fan of the 'Pitch Perfect' franchise since its inception, but I've also been friends with the majority of everyone from the 'Pitch Perfect' franchise, some of them even before the movie was created," she explained. "I've heard the most amazing things about it, and I'm so excited to be a part of it now. It's this wackadoo, fun, crazy roller coaster of a universe, and isn't that what any great universe should be?"
Of course, it probably doesn't hurt that Hyland felt a connection to her character, Heidi. "I actually very much relate to Heidi. I don't normally relate a lot to characters that I've played in the past, but this one hit home in a variety of ways," she added. "She's a perfectionist who puts a lot of pressure on herself and doesn't want anything to be out there unless it's perfect. Adam [Devine] has seen firsthand how crazy I can get when I want something to be good. I very much relate to Heidi in that regard." 
All six episodes of "Pitch Perfect: Bumper in Berlin" are now streaming on Peacock.