Mario Lopez Details The Inspiration Of His New Lifetime Holiday Film - Exclusive Interview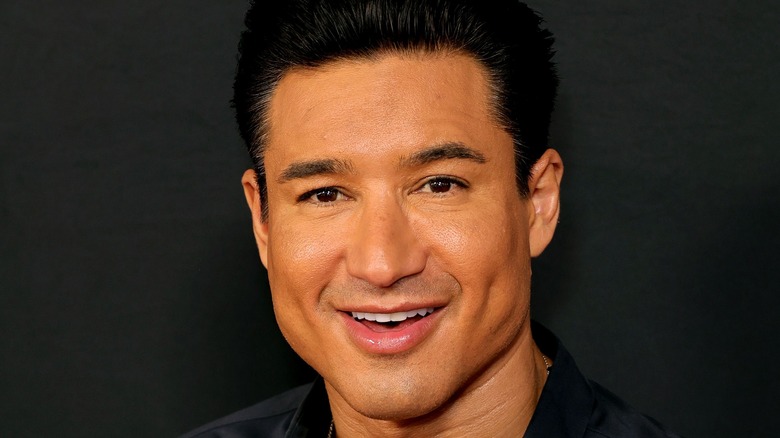 Momodu Mansaray/Getty Images
Mario Lopez wears many hats in his career as an actor, television and radio host, and dancer. Many were first introduced to him as A.C. Slater in "Saved by the Bell." Now, he hosts the nationally syndicated radio show "On with Mario Lopez" as well as hosting "Access Daily." He's also starred in holiday films, such as "Holiday in Handcuffs" and "A Very Merry Toy Store." This year, Lopez is kicking off the holiday season again with "Steppin' Into the Holiday," which he both executive produced and starred in.
In the film, Lopez plays Billy Holiday, a former broadway star who returns to his small town after being fired as the host-producer-judge of a hit TV series. Lopez's real-life wife, Courtney Lopez, plays the character's former co-host and ex — to whom he lost his job. While in his hometown, he rekindles his love for dance and family while planning a recital fundraiser with the local dance teacher. 
During an exclusive interview with The List, Lopez discussed details of the new film, what it was like working with his wife and the rest of the cast, and why he wanted to keep family at the center of the film. He also shared some of his favorite holiday traditions.
What inspired Steppin' Into the Holiday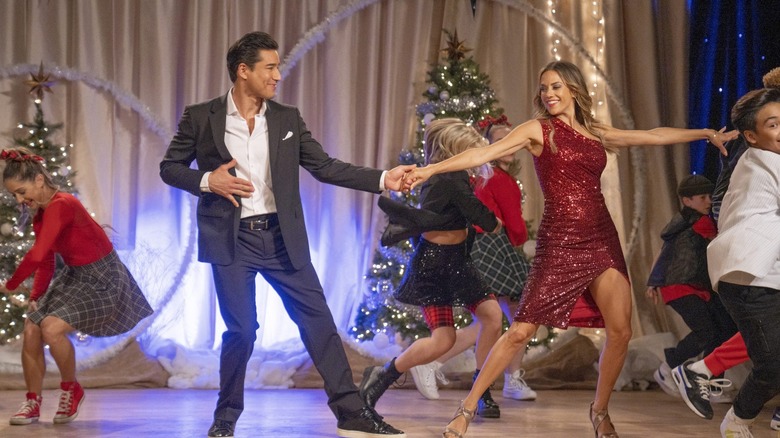 Lifetime
What first made you want to do this film?
Well, I kind of came up with the premise. We come up with all our premises for the holiday films. I love doing them. It's all about family with the holidays, and I try to incorporate it with my family. My daughter was in the last one, and my wife was in this one. She does a great job, by the way. I wanted to have something that had some dancing in it and comedy and some romance and [was] in the Christmas vein, and I'm happy with the way it turned out.
We shot it down in Nashville, and it was a lot of fun. I play this formal Broadway star — this guy named Billy Holiday — who recently lost his job as the executive producer and host of a show; it's a "Dancing with the Stars" type of show. His mom persuades him to come home after being gone for many years. Once he's there, he reconnects with his passion for family and for dance with a little help from his nephew and this young lady named Rae, played by Jana Kramer.
Do you have any favorite memories from behind the scenes?
The whole process was a lot of fun. We had to stop twice because of tornadoes while filming. Other than that, it went smoothly.
What was it like working with the whole cast?
The cast was great. Our young actor, Enzo [Rodriguez], was the kid that plays my nephew. He did a great job. Mario Cantone and Cheri Oteri were great. The lady that played my mom [Terri Hoyos] — she's fantastic. Jana was a lot of fun. We got along great, and we were really lucky to have a good cast.
Keeping the holidays all about family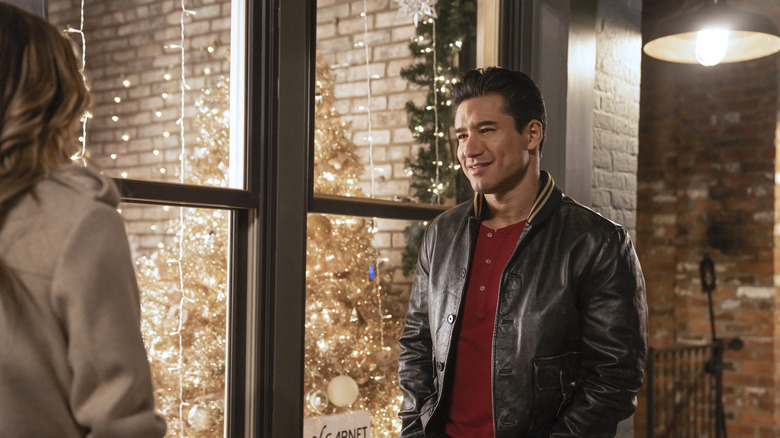 A+E Networks
You've done several Christmas movies. What is it you like about the holiday genre?
It fits for my brand, being all about family. My kids are at that age right now, so they love them. It's fun.
This year, the family is going to be riding the lead float for Macy's Thanksgiving Day parade on Thanksgiving on Thursday, and the next day, we have the premiere of the movie. Then the next week, I light the tree for the Rockefeller [Center] Christmas tree. We're all holidayed out.
Do you have any other favorite family holiday traditions that you're looking forward to this year?
It's like everyone else — we get together with the family. My sister and her four kids usually come to us, or we'll go to Texas. It's a big Mexican-Italian family, so there's a lot of good food. We're eating a lot and drinking a lot. We'll go to Mass, and after Mass, we'll try to see a movie.
What do you hope viewers take away from this movie?
I hope they feel it's the official kickoff to the holidays. It's a little look back at all of the fun films of yesteryear with some dance and romance. [It has] a throwback feel to it, and it makes you feel good and warm. It's a fun family film with those fun elements.
Incorporating dance into the film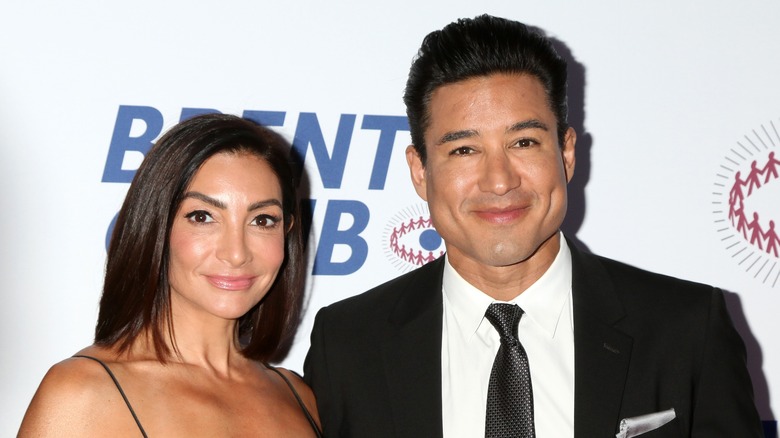 Kathy Hutchins/Shutterstock
As you said, dance is a big part of the movie. How did you enjoy the dancing scenes?
It was great. I really liked it. It was a lot of fun, and we had a great choreographer. Spencer Lift was fantastic, and he took it to another level.
Do you like to find projects where you can incorporate dancing and acting together?
Whether it's dancing, acting, singing, playing the drums, or whatever — I like to be physical. I like to mix it up, and whenever you get a chance to do all that, it makes it a little different, and it stands out.
You have all these things that you do. You're dancing, acting, hosting, and doing a bit of everything. Do you ever find it hard to balance all of it?
It's a fun balance. People ask that, but I like it. I've always been one to juggle a lot of things and have balls in the air. I like being able to mix it up and do different things. It keeps it fresh and keeps it diverse and entertaining, absolutely.
Do you have any other upcoming projects that you're excited about right now?
Other than "Access Daily," which I'm on every day, and "Access Hollywood" at night, and a nationally syndicated radio show, "On with Mario [Lopez]," which I do with my wife ... This movie [has] consumed me, for the most part.
Your wife was also in this movie. What was it like working together on that?
It's fun. We work together all the time. She's very good in it and very funny. She plays my ex, and I lose my job to her.
"Steppin' Into the Holiday" premieres on November 25 at 8:00 p.m. ET/7:00 p.m. CT on Lifetime.
This interview was edited for clarity.