Gifts You Definitely Shouldn't Buy Your Dad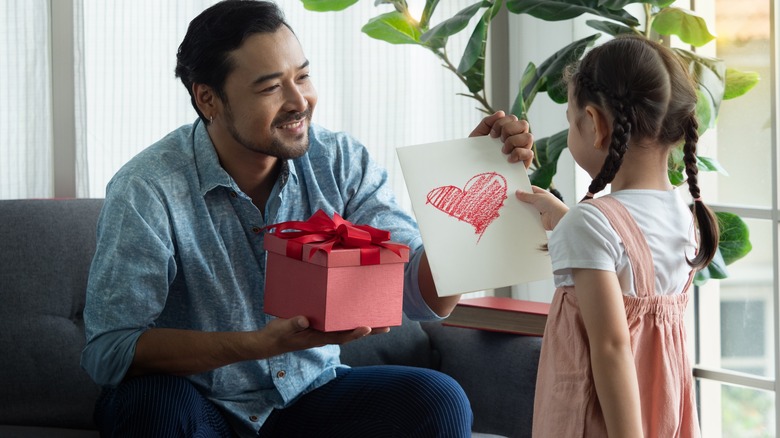 Dollydoll29/Shutterstock
Aren't dads some of the most challenging people to shop for? Most of the time, it's hard to know what your old man wants as a gift, and what makes it even more difficult is that birthdays, Father's Day, and the holiday season all come around every year. Still, no matter how hard it can sometimes be to think of the right gift, it's important to celebrate our dads and father figures and show them how much they mean to us. 
For those of us with people to shop for on these special occasions, the usually recommended options have likely already been gifted one at one time or another. Yet, with the holiday season on its way and many people starting their holiday shopping earlier than ever, it's time for all of us to start thinking about what we'll be buying for our dads. We've got a few pointers about what we should absolutely never get them, as well as some surefire father-friendly gift ideas, no matter what kind of dad we have.
The worst gifts for dad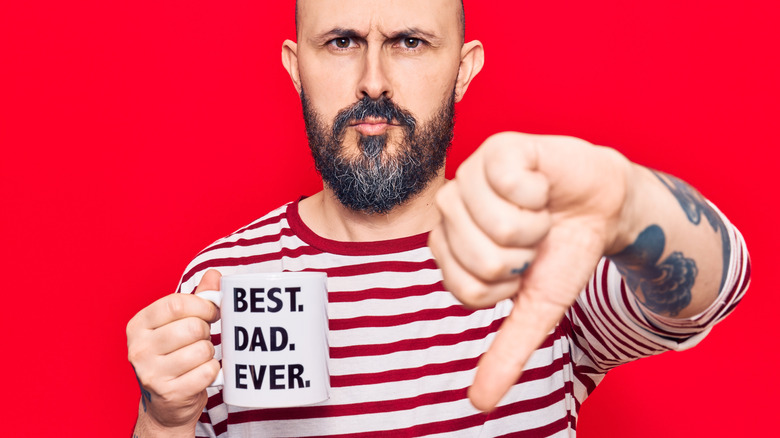 Krakenimages.com/Shutterstock
When googling what to buy our dads, the internet frequently takes us in a few particular directions: beer, grilling, and golf (via Cosmopolitan). While these gifts may be perfect for a specific dad, don't default to these themes just because your dad is, well, a dad. If your father figure is a bonafide beer aficionado, then sure, but if he only enjoys a cold one every once in a while, steer clear. Gag gifts for dad are, once again, tempting, but make sure you give him something he'd really enjoy, not just a joke.
There are two more things you may be considering as a gift that you should definitely rethink: another tie or another mug (via SheKnows). Of course, there are exceptions to every rule. If your dad just happened to break his all-time favorite mug, and you found the exact one online, great. Or if he's been complaining about not having a tie that matches his new dress shirt that's the exact shade of pink as the tie you just found at Marshall's, go for it. Just don't grab a generic tie or a funny mug because you haven't thought of something better.
Similarly, anything related to your dad's chores around the house should be avoided. Just because he always does the dishes doesn't mean it's because he likes to, so while a fancy new sponge may actually be useful for him, try to find something that's more fun and less work. It's better to find a gift centered around who he is and what he likes.
Dad-approved options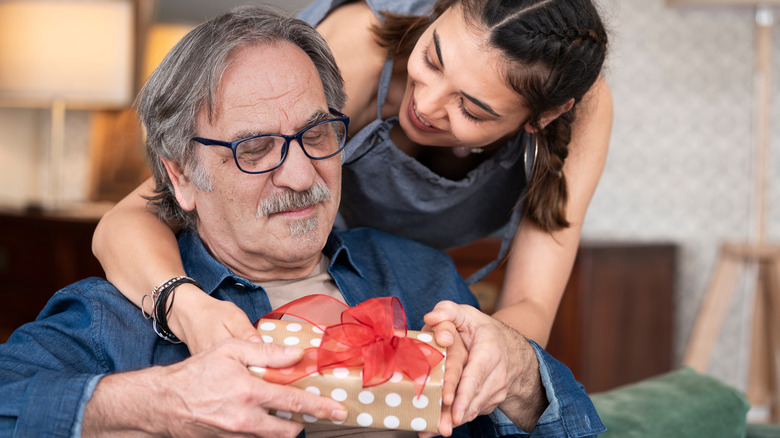 sebra/Shutterstock
Now that we've got all the serious no-nos out of the way, it's time to focus on things our dads will love opening. Most people want to travel, but plenty of us don't feel we have the time and money to do it as much as we might like. If this sounds like your dad, consider getting together with others who will be shopping for him and chip in for a little trip (via She Knows). It'll likely be surprising and exciting and way better than something you could've gotten him by yourself for the same price.
If your dad is more of the stay-at-home type, tech items tend to go over well with many dads. For an older demographic, the newest techy must-have might be something they don't know about that they'll love using. Research the options that seem most like him, like a fancy coffee pot or an accessory for his iPhone (via The Strategist). If you're looking for something as simple as the classic tie for dad that isn't as unoriginal, search for a t-shirt or hoodie that references his favorite TV show or his most-watched movie. He'll appreciate the thoughtfulness and the simplicity — plus, nobody can have too many t-shirts. Of course, the father figure in your life will love whatever you get him, but we love the idea of putting a little extra thought into dads' presents this year. They deserve it.