2022 Christmas Gifts The Home Chef Will Love For Their Kitchen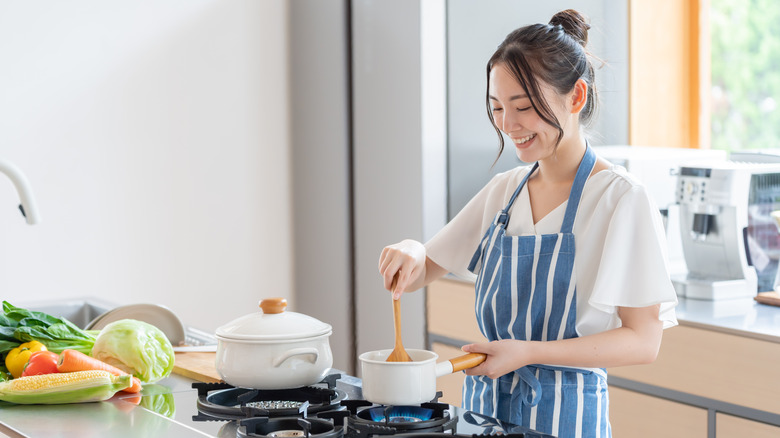 takayuki/Shutterstock
We may receive a commission on purchases made from links.
It's never too early to start thinking about Christmas gifts, especially if you want to get a specific product without worrying about it being out of stock or facing shipment delays. Whether your loved ones are beauty lovers or food connoisseurs, being intentional about the gifts you get them will make the gesture even more special. If you have a cooking enthusiast at home, they will probably appreciate receiving some fun kitchen products that can elevate their cooking experience.
While good cooking depends on the ingredients and skills of the chef, having the right kitchen tools can definitely help create the tastiest dishes. Reduce chopping time while cooking with The Pampered Chef Food Chopper, a gadget with stainless steel blades that will chop anything in seconds, as recommended by SELF. For those who are into baking, a bakeware set would be a great choice. Trust us, they will never have enough baking molds, especially high-quality ones. Woman's Day suggests the Calphalon Nonstick Bakeware 6-Piece Set, which includes a baking sheet and loaf pans, all dishwasher safe.
Gifting spices can be a flavorful surprise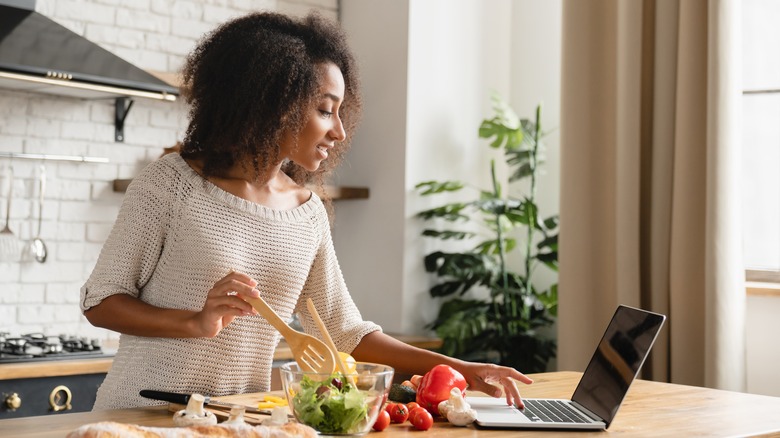 Inside Creative House/Shutterstock
Salt is one of the most important ingredients in cooking and having a high-quality product can make or break a recipe. The Food Network suggests gifting your home chef The Starter Kit by Jacobsen Salt Co. This pack includes different types of salt, including pure flake sea salt and infused black garlic salt, that promise to elevate your recipes and enhance their flavors.
Sour is another basic taste that makes food flavorful, so a product that can provide that extra citrus kick will probably be a good gift choice. The Strategist recommends the New York Shuk Preserved Lemon Paste, a multifaceted paste that can be used as a meat marinade or as the base for a salad dressing. "This lemon, thankfully, doesn't need to be cut at all — in fact, the creators wanted to make a more intuitive version, so they blended two to three plump citrus fruits into each jar," chef and writer Lauren Joseph told The Strategist.
Here are some gifts for the cocktail and wine lovers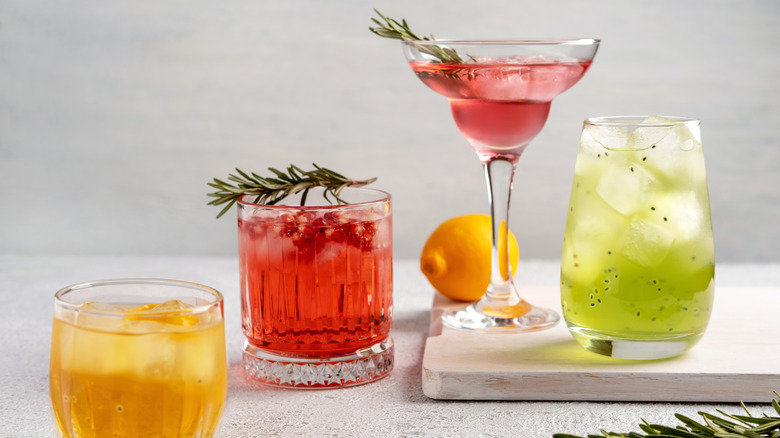 Svetlana Khutornaia/Shutterstock