The Heartbreaking Death Of Flashdance Singer Irene Cara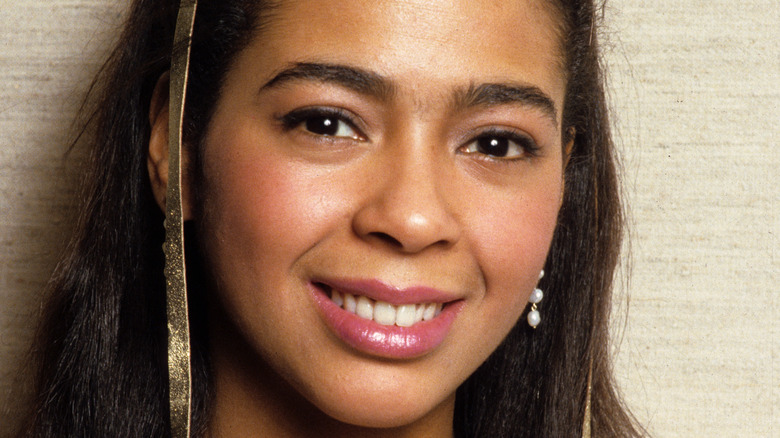 Michael Ochs Archives/Getty Images
The entertainment world is stunned and heartbroken over the sudden death of Oscar-winning singer and actress Irene Cara. The 63-year-old star's passing was announced on Twitter by her publicist, Judith A. Moose, who prefaced the post, "This is the absolute worst part of being a publicist. I can't believe I've had to write this, let alone release the news." Moose went on to explain that Cara "passed away in her Florida home." A cause of death has not yet been determined, and her family has not yet released a statement as they deal with their sad loss. 
Moose's eulogy continued, "She was a beautifully gifted soul whose legacy will live forever through her music and films." The publicist will be curating Cara's social media account, requesting, "Please share your thoughts and memories of Irene. I'll be reading each and every one of them and know she'll be smiling from Heaven. She adored her fans."
The multi-talented Cara was best known for playing Coco in the popular 1980 movie "Fame," about the lives and ambitions of students in a New York performing arts high school. She sang many of the tracks on the film, including "Out Here on My Own," which became a hit and was nominated for an Academy Award (via Playbill). Cara also had a huge hit with "Flashdance... What a Feeling," the title track to the fashion-inspiring '80s film "Flashdance."
Irene Cara was a multi-talented performer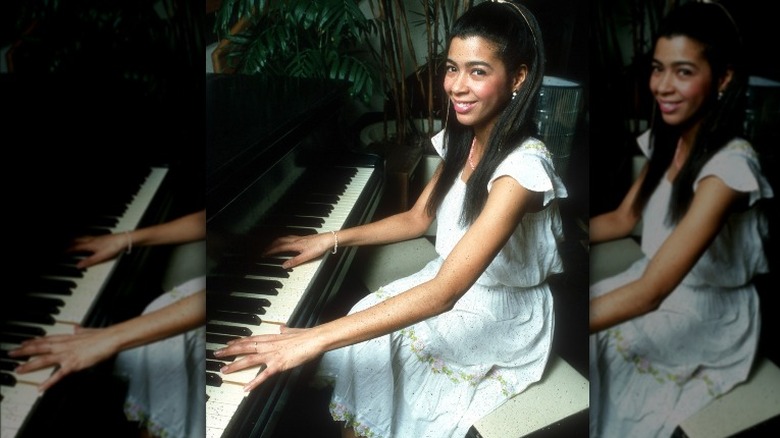 Michael Ochs Archives/Getty Images
New York City-born Irene Cara "was destined for a life of accomplishments that millions strive for but very few actually attain," her publicist, Judith A. Moose, wrote in her IMDb bio. Her musical talents were apparent early on — she played the piano by ear when she was 5 — and her supportive parents nurtured her gifts by putting her into performing arts classes. By her teens, she had already appeared on- and off-Broadway, performed on "The Tonight Show" and other programs, and released a Spanish-language album. 
Appropriately enough, Cara fulfilled her goal of stardom in the film "Fame," whose title song declared, "Remember my name." Per ABC7, Cara was originally meant to be a dancer, but the writers wrote the role of singer Coco Hernandez specifically for her. The film and soundtrack garnered her two Grammy Award nominations and a Golden Globe nod as well. Three years later, she took home the Grammy and Oscar statuettes for the "Flashdance" title song, which she co-wrote with Giorgio Moroder and Keith Forsey. She went on to appear in movies and TV shows, including "Roots: The Next Generations," "Sparkle," and "City Heat," and released additional albums throughout the '80s. In recent years, Cara went into semi-retirement, connecting with fans through her podcast, "The Back Story."
Tributes to Cara are pouring in from friends and fans, including Hallmark star Holly Robinson Peete, who tweeted, "When I first saw Irene perform, I was just blown away! The insane combination of talent and beauty was overwhelming to me. This hurts my heart so much."