How To Apply For A Student Visa In Italy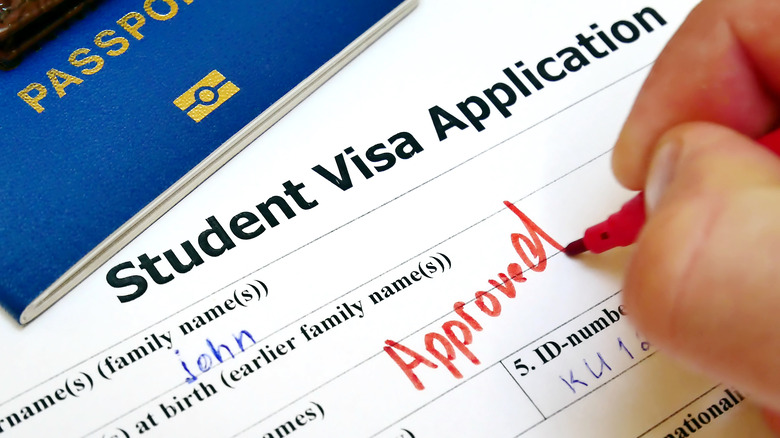 An Mazhor/Shutterstock
The idea of studying abroad is not only exciting but it has a lot of benefits too. For instance, you get to make friends from other countries, you broaden your horizons by learning about different cultures, and in many cases, you also get to learn a new language. What's more, considering the exorbitant cost of higher education in the United States (via Best Schools), enrolling at a university or college in a different country could be a smart choice for those who cannot afford to pay off hefty loans once they're done studying. In this way, you can save money while also receiving quality education.
Statistics from the ICEF Monitor show that in 2017 and 2018, "more than 340,000 American students went abroad for credit-related study," while Europe remained the most popular destination for them. And according to NAFSA, 44% of American students are enrolled in the educational institutions of five European countries, including Spain, France, the United Kingdom, Ireland, and Italy.
Studying and living in Italy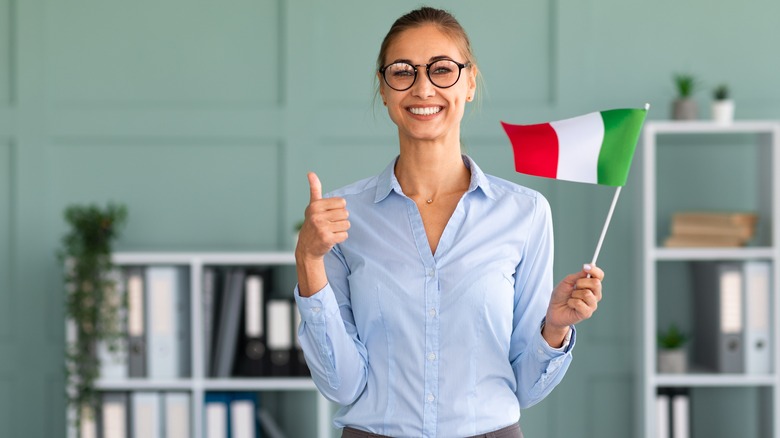 Prostock-studio/Shutterstock
Italy is not only known for its history, scenic beauty, and friendly people, but the country also has some of the best universities in the world. As explained by Educations.com, there is a "wide range of excellent academic institutions spread across [Italy] where international students are warmly welcomed."
According to QS World University Rankings, three Italian universities — Polytechnic University of Milan, the University of Bologna, and the University of Rome – La Sapienza — are among the top 200 universities of the world, so a lot of students from across the globe prefer to study there.
The country is also a preferred choice for international students because of the relatively low cost of living. Per Aljawaz, on average, a student requires about 600 to 900 euros ($625 to $937) per month while living in Italy to pay for food, accommodation, transportation, and fun activities. Some of the cities, like Rome, Bologna, Milan, and Florence, however, have a slightly higher cost of living as compared to other parts of the country.
Getting a student visa for Italy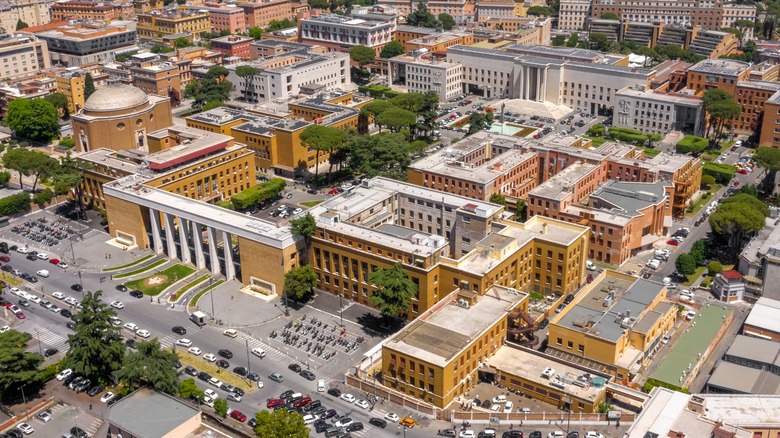 Stefano Tammaro/Shutterstock
If you're hoping to study abroad in Italy, you may need to apply for a student visa. Different visa applications vary from country to county. For instance, a student visa to Switzerland is very different than applying for a work visa in Canada. If you're a student from a European Union (EU) or European Economic Area (EEA) country, you do not need a visa to study in Italy (via Educations.com). However, if you belong to a non-EU/EEA country, then you will have to obtain a student visa. To get a student visa, you will first of all have to apply to an Italian university and receive an acceptance letter.
As explained by Study Portals, if you want to go to Italy for a short course which lasts less than 90 days, you will have to apply for a short-stay visa (type C). Citizens of some countries — including the U.S., Ukraine, Australia, New Zealand, and Hong Kong (SAR) — however, are exempt from applying for a visa if they are going to Italy for less than 90 days. If you want to go for a degree course which requires you to stay in the country for more than 90 days, then you will have to obtain a long-stay visa (type D). 
For this visa, you'll need a valid passport with two blank pages and your flight itinerary. Your visa application may be rejected if you have previously been denied entry into the country or if you have a criminal record. Lastly, you will have to approach the Italian embassy or consulate in your country to apply for the visa. You should ideally do that three months before your program commences as the issuance of a visa may take some time (via Study Portals).