Why Harry Likely Won't Reunite With William During His Upcoming US Trip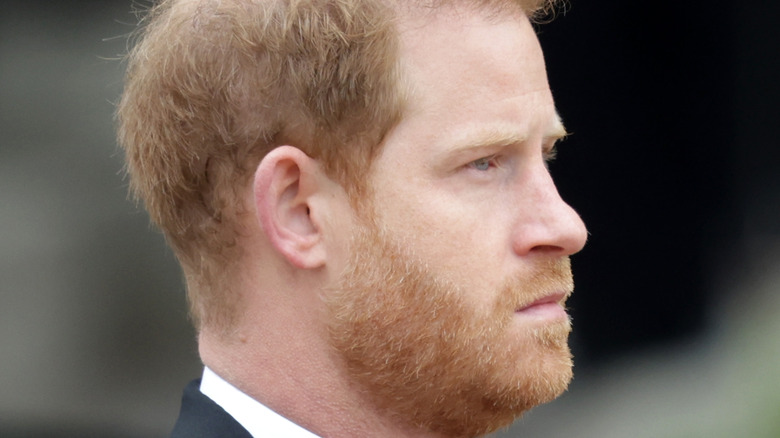 Chris Jackson/Getty Images
William and Catherine Middleton, Prince and Princess of Wales, are set to visit Boston this week for the Earthshot Prize Awards Ceremony, per NBC Boston. You can watch the awards on PBS; five winners will win £1 million at the ceremony at the MGM Music Hall at Fenway, with one in each of the following categories: Protect and Restore Nature, Clean Our Air, Revive Our Oceans, Build A Waste-Free World, and Fix Our Climate.
 Prince William and the Royal Foundation started the event in 2020, and the name comes from a twist on John F. Kennedy's 1962 goal of putting an American on the moon — a moon shot. The overall goal is to help innovators get funding to scale their inventions and designs made to help make the world cleaner and safer.
Prince William traveled to New York City in September for the Earthshot Prize Innovation Summit, per People. Other big-name attendees at that summit were Jacinda Arden, Bill Gates, Matt Damon, and Queen Raina al Abdullah of Jordan. William and Kate will surely be rubbing elbows with more celebs at the event in Boston — Billie Eilish, Rami Malek, and Cate Blanchett are set to attend, per the Daily Mail. But Prince Harry is not likely to be one of them.
William and Kate may be hoping for positive media attention on the royal family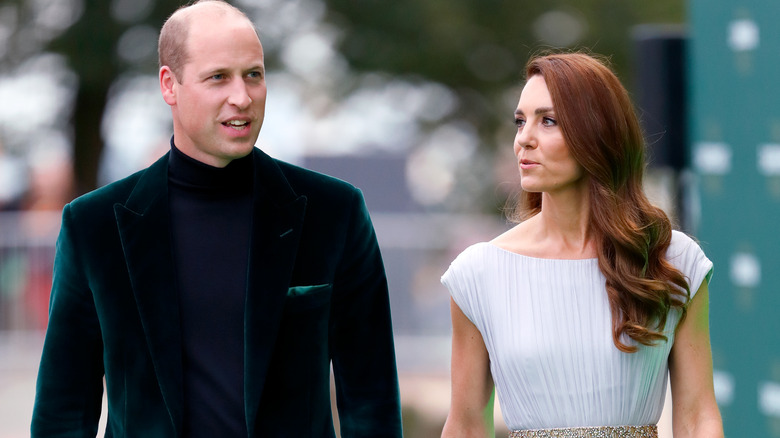 Max Mumby/indigo/Getty Images
Famously, or infamously depending on who you ask, Prince Harry and Meghan Markle, Duke and Duchess of Sussex, moved to California after they bowed out of royal duties in 2020. And while they have been to England a few times since, including for the funeral of Queen Elizabeth, and interacted with the Prince and Princess of Wales, the couple is likely not going to meet up with big brother in Boston. Some royal experts think that the visit to the U.S. by William and Kate is in part to help show the royal family in a positive light after some of the shade thrown by the Duke and Duchess of Sussex, per the Daily Mail.
They're also potentially balancing out some potentially negative perceptions about the family raised by the most recent season of Netflix's "The Crown," which highlights the dissolution of the marriage between Prince Charles and Princess Diana, per Collider. "You could say that the royal family, particularly as far as America is concerned, have had a bit of a bumpy ride of late," Joe Little, managing editor of Majesty Magazine, told the Daily Mail.
Both princes will be at awards ceremonies on the East Coast in December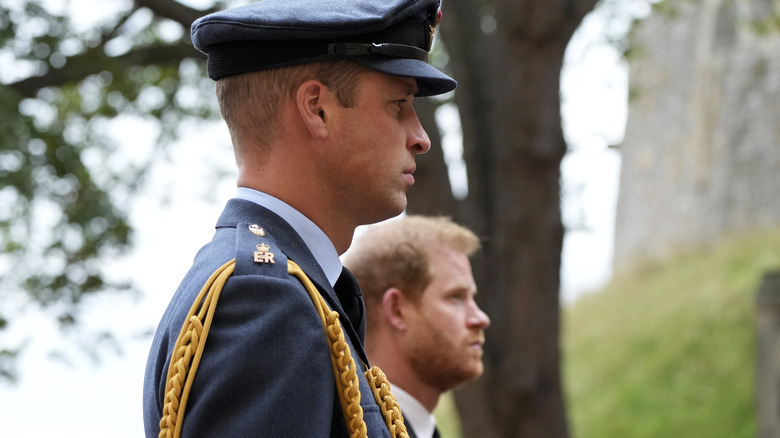 Wpa Pool/Getty Images
William and Catherine Middleton, Prince and Princess of Wale, are reportedly staying focused on why they're in the U.S., and nothing that Prince Harry and Meghan Markle, Duke and Duchess of Sussex, have said or done — or will say and do — will get in the way, per The Telegraph. William and Kate haven't been to the U.S. since 2014, per Page Six. The three-day visit to Boston isn't an official state visit, but they've still got a packed schedule. Along with the Earthshot awards ceremony, they'll be out and about in Boston visiting, among other places, a climate tech lab and Harvard's Center on the Developing Child, per WCVB.
The Duke and Duchess of Sussex will actually be on the East Coast close to the same time; they'll be in New York accepting the Robert F. Kennedy Ripple of Hope award on December 6, which they're getting for calling out the racism they say occurred in the royal family, according to People. It doesn't seem like the type of award that will bring the two brothers closer.