Jana Kramer Opens Up About One Tree Hill's 'Toxic' Set - Exclusive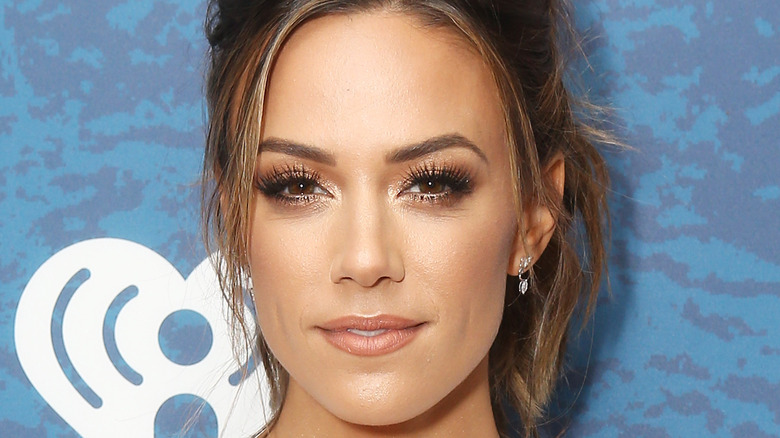 Michael Tran/Getty Images
Jana Kramer is currently starring alongside "Saved By the Bell" icon Mario Lopez in Lifetime's "Steppin' Into the Holiday." The adorable Christmas flick follows successful TV star Billy Holiday (Lopez), who is forced to return to his hometown when he's fired from his role as a judge on a dance competition. It's in his hometown that he connects with local dance teacher Rae (Kramer), who is putting together a talent showcase to raise money for her students. Billy agrees to help Rae with the event, and the pair realize they have a lot in common. Plus, they make seriously smooth dance partners.
As well as being a Lifetime movie favorite, Kramer is a successful musician, a winemaker, and a former member of the "One Tree Hill" cast. In an exclusive interview with The List, Jana Kramer opens up about her role as Alex Dupre on "One Tree Hill," and how she handled working on the show's "toxic" set.
On dealing with One Tree Hill's 'toxic' set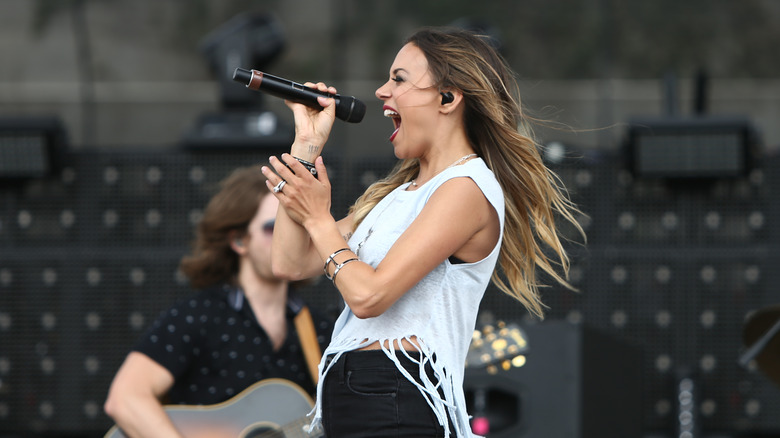 Debby Wong/Shutterstock
Many Jana Kramer fans know the musician and actor from her role as Alex Dupre on "One Tree Hill." Speaking to The List, Kramer reflects on scoring a part in the hit series, saying, "I remember getting the script, becoming a series regular, and being like, 'I hate her, but I want to love her.' I thought, 'How do I make her lovable?'"
Revealing how she helped develop Alex Dupre into a loveable character, Kramer says, "The fact that I got to break her down a little bit and play such a complicated mess of a character was so much fun. Equally, I'm a mess in my own right. I have my own brokenness; I've got stuff. We all have our stuff."
While winning a role on "One Tree Hill" should have been a dream come true, it wasn't without its challenges. "The thing with those sets is that everyone was really young," Kramer explains. "They started young. The show was on for nine years, and we were so young. When you walk into something that was toxic, you're like, 'I don't know how to work ...'" Despite facing difficulties on the set, Kramer tried to make the best of a tricky situation. "I'm aware, but I still put my head down," she says. "I'm like, 'I'm going to show up and make it as happy an environment as I can.'"
Forging lasting friendships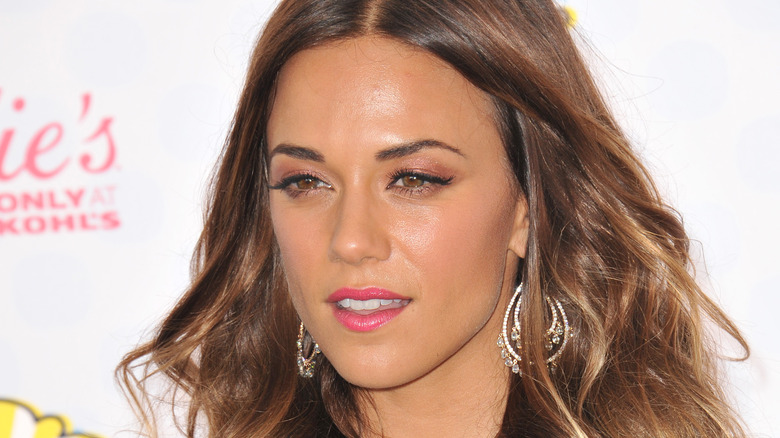 Jaguar PS/Shutterstock
Despite facing some challenges on the "One Tree Hill" set, Jana Kramer managed to make some lasting friendships with several cast members. "Shantel [VanSanten] is hands-down one of my closest girlfriends, not just in the cast but in life in general," Kramer tells The List. "She and I were not actually close during the filming. There was a lot of toxicity on that set, especially for the new cast members that came in. ... It was a tough set to join, but the friendship that I've made with her from that show has been great. She's a legit soul sister. I just saw her in New York. She's definitely the one." Kramer continues, "My closest guy friend [from the show] is Austin [Nichols]. We've been friends for years."
It's clear that Kramer still has a lot of love for fans of the popular series. "I actually have a "One Tree Hill" convention this weekend in Wilmington, so it'll be fun to see some of the castmates," she says. "It was a great show, and it was a great experience. My goal is to get back on a show like that again."
Watch "Steppin' Into the Holiday" on Lifetime.