The Joke The Stars Of My Southern Family Christmas Kept Making While Filming - Exclusive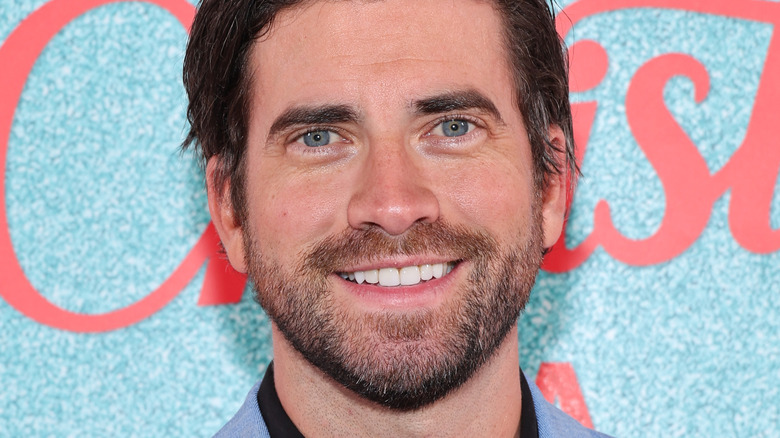 Mike Coppola/Getty Images
Ryan Rottman and Jaicy Elliot's chemistry on My Southern Family Christmas is as steamy as a crawfish broil. The Louisiana-based film stars Elliot as Campbell and Rottman as Jackson as they navigate the holidays in the South. Luckily for the duo, they got along just as well on-set as their characters in the Hallmark Christmas movie. Then again, it's hard not to have a good time when you get to eat beignets every day in New Orleans.
Yet their real-life conversations have just a few more puns, and the pair churned out quite a few dad jokes during the course of filming. So, how do the actors feel about working with each other during the Christmas movie, and what were they constantly joking about?
The List spoke to Elliot and Campbell during an exclusive interview, where Rottman discussed what it was like working with Elliot and the director-related pun that haunted filming. 
A Southern duo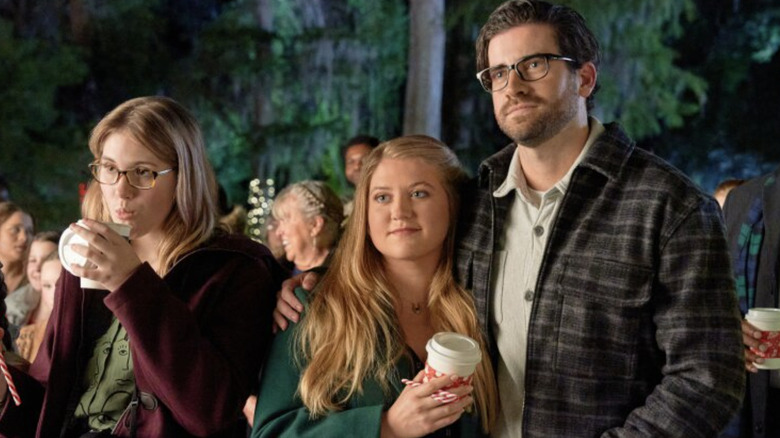 Hallmark
On some of his favorite moments working with Elliot, Rottman joked, "There's nothing I enjoyed about it." Of course, his real experience was much more positive than his jests. "No — one of the things I loved most about working with Jaicy was the fact that she was so down to have fun while we were filming and [made] the scenes more enjoyable," he added. "You will relate as people watch it — I think it'll come through. It progressed because as we started filming, we were meeting each other, and by the end, when we start to fall in love, you [could] see that progression of not only our friendship but the characters' [relationship] as well."
The actors added their own spin to the characters throughout the process. "That came through, and that was something I really liked about that. We definitely added quite a bit," Rottman noted. "As we're going through the script in the morning, the sides, we would go through it with each other and say ... 'I don't know, I feel like I'm being rude to you in this scene.' I was like, 'Yeah, I took that, too.' So we lightened it up and [had] fun with it." 
Amossing a dad joke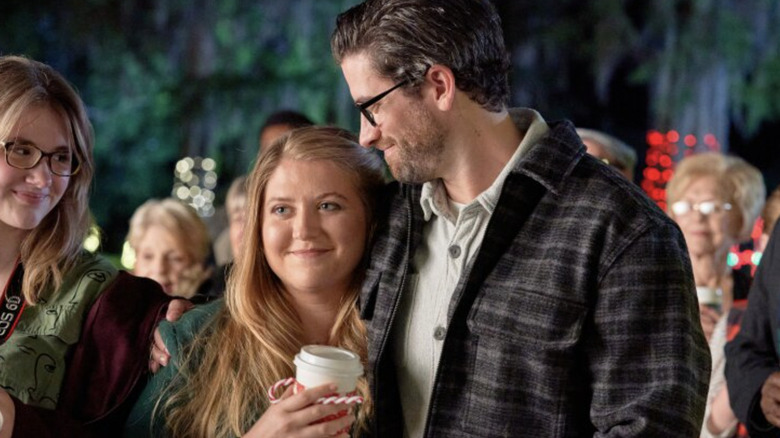 Hallmark
On her own experience working on the movie, Elliot said, "The director was happy to work with us. She was also the writer. There were two writers, and one of them was the director. She was on set with us, and it made it possible for us to adjust according to how we relate in real life."
While it seems like Elliot was on the same page with Rottman's jokes, not everyone appreciated his dad jokes. Rottman added about the director, "She didn't get my jokes. Her name is Emily Moss — the director. There's a lot of moss in New Orleans and Baton Rouge, and I'd be like, 'Oh my God, there's Emily.'" 
Elliot was here for it, though, jesting, "You should recycle a joke over and over again, maybe." Rottman roasted his own sense of humor: "Well, the best jokes are the ones you have to explain. Those are the best." 
Fans can tune into "My Southern Family Christmas" on Wednesday, November 30 at 8/7c.