The Royal Title For Archie That Meghan And Harry Reportedly Turned Down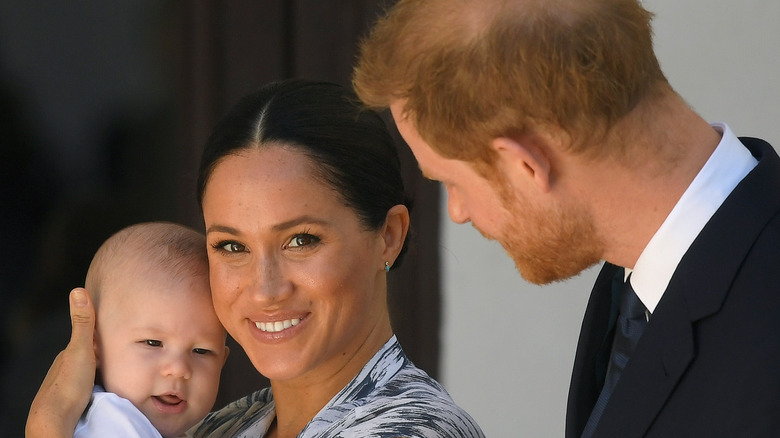 Pool/Getty Images
When King Charles III ascended to the throne in September 2022, the royal family transitioned into a modern monarchy. As a result, the titles of its most senior royals were changed, including that of Prince William and Kate Middleton, now known as William and Catherine, the Prince and Princess of Wales. 
Their children's titles also reflected that change, but Princess Charlotte may reportedly be given the title of Duchess of Edinburgh, according to the Daily Mail. The title holds particular significance within the royal family, as it was Queen Elizabeth II's when she was a princess.
It's believed that Charlotte will be given the title as Charles has yet to bestow it upon his younger brother Prince Edward, who is currently the Earl of Wessex and Forfar. "It shows you what the King is thinking," a royal insider told the Daily Mail. "It's about promoting those directly in line to the throne rather than those on the edges." 
As for Charles' younger grandchildren, Archie and Lilibet weren't given royal titles when they were born like their cousins. There were titles available, but Prince Harry and Meghan Markle, the Duke and Duchess of Sussex, refused to use them (via The Telegraph).
Harry and Meghan were concerned about how one particular title might have looked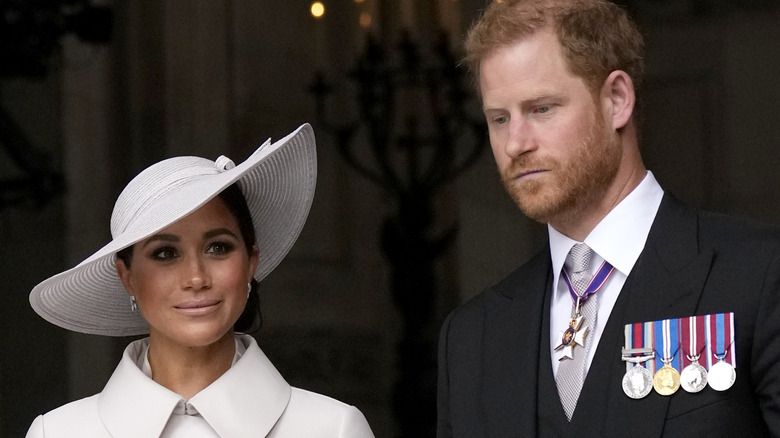 Wpa Pool/Getty Images
When Meghan Markle married Prince Harry in 2018, Queen Elizabeth II bestowed three titles upon the royal couple: the Duke and Duchess of Sussex, the Earl and Countess of Dumbarton, and the Baron and Baroness of Kilkeel (via Royal.uk). 
Following the birth of their first child, Harry and Meghan had the choice of passing down the titles of Earl of Dumbarton or Baron of Kilkeel. But, as a source told The Telegraph, the parents were concerned with the connotations of one in particular.
"They didn't like the idea of Archie being called the Earl of Dumbarton because it began with the word 'dumb' [and] they were worried about how that might look," the source told the newspaper. Another added that "it wasn't just Meghan who pointed out the potential pitfalls, it also bothered Harry." 
Charles has yet to announce whether his youngest grandchildren will receive the titles of "prince" and "princess," which they are obliged to under the 1917 Letters Patent (via Tatler). According to investigative journalist and author Tom Bower, this may be because of Harry's upcoming memoir.
"I imagine that King Charles has been warned that any retaliation won't be pretty," he told The Sun. "All that King Charles can really do is to withhold the titles for his grandchildren Archie and Lilibet. Ultimately, I suppose, he could take away Harry and Meghan's titles as well, but that's pretty drastic."