What Actually Happened To Sarah's Daughter Mickey On Days Of Our Lives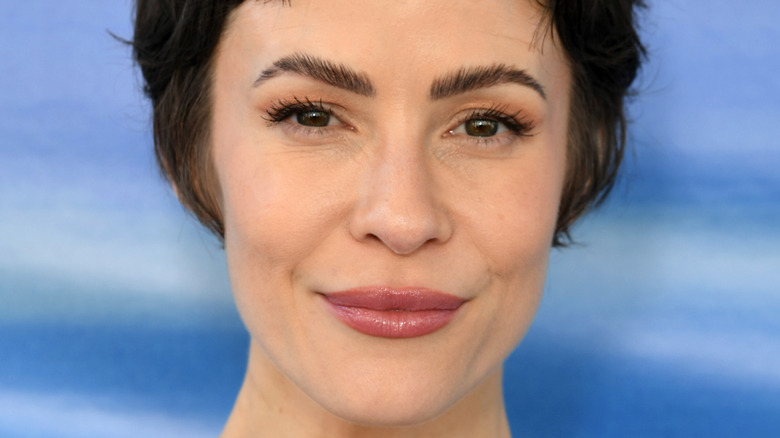 Jc Olivera/Getty Images
"Days of Our Lives" knows how to give fans legacy characters worth watching. Through the years, there have been so many important legacy characters, whose parents and grandparents have been the heart of the soap opera, even if those family ties are a bit confusing, per TV Overmind. Characters like Hope Williams, Jennifer Horton, Sami Brady, Belle Black, Shawn Brady, Stephanie Johnson, Mike Horton, Will Horton, Sonny Kiriakis, and so many more had rich family histories and importance on the sudser before they were even born.
As the years roll on, "Days of Our Lives" continues to create legacy characters, and new babies are born in Salem on the regular. While many of these characters have grown up — usually very quickly thanks to Soap Opera Rapid Aging Syndrome (via Nine) — they don't always have the easiest time in Salem. So many legacy characters have struggled over the years, including the likes of Belle and Shawn's daughter, Claire Brady, and Jack and Jennifer's daughter Abigail Deveraux — both of whom battled mental health issues. Sadly, Abigail's younger brother, JJ Deveraux, also struggled with his own mental health and addiction issues.
While many of these legacy characters go on to become central to the storylines in Salem as they grow older, others have stories that end in heartbreak, such as Sarah Horton's daughter, Mickey.
If you or anyone you know needs help with addiction issues, help is available. Visit the Substance Abuse and Mental Health Services Administration website or contact SAMHSA's National Helpline at 1-800-662-HELP (4357).
If you or someone you know needs help with mental health, please contact the Crisis Text Line by texting HOME to 741741, call the National Alliance on Mental Illness helpline at 1-800-950-NAMI (6264), or visit the National Institute of Mental Health website.
Who is Sarah Horton?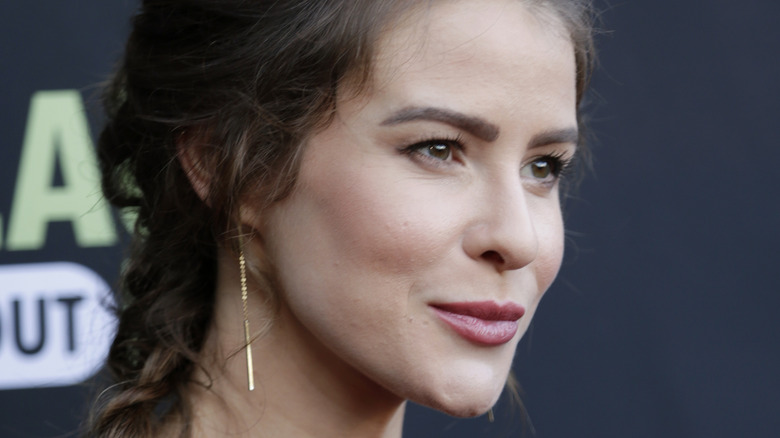 Mike Mcginnis/Getty Images
Sarah Horton is a legacy character herself. "Days of Our Lives" fans watched the character come into the world in the early 1980s, and Sarah's conception was dramatic to say the least. When her mother Maggie Horton (Suzanne Rogers) wanted to have a child, but her husband Mickey Horton (John Clarke) was unable to conceive, they looked to the medical community for help, per Soaps in Depth. Maggie opted to be artificially inseminated by a donor in order to get pregnant and start a family of her own with her beloved husband. However, things took a wild turn when Dr. Neil Curtis opted to inseminate Maggie with his own specimen instead of using the donor sperm. Maggie got pregnant with Sarah, and Mickey raised her as his own daughter. Of course, the secret was eventually revealed and it was a shocking one to all those involved.
Sarah later left Salem to live with her adoptive sister, Melissa, in Nashville (via Soap Central). In 2018, Sarah returned to Salem with actress Linsey Godfrey in the role. Sarah's love life then became very messy as she learned that her fiance, Rex Brady (Kyle Lowder), had cheated on her and also fathered a child with his ex-girlfriend, Mimi Lockhart (Farah Fath). The two eventually split, and Sarah set her sights on Eric Brady (Greg Vaughan). The pair fell quickly for each other and it wasn't long before Sarah found out she was pregnant with Eric's child.
A baby swap changed Sarah's life forever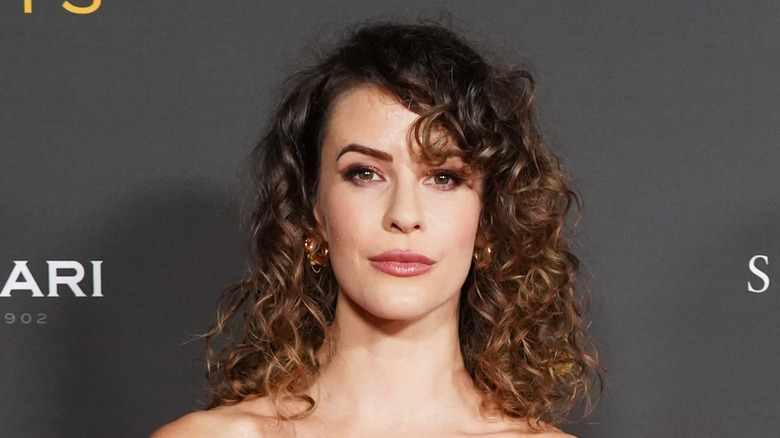 Rachel Luna/Getty Images
Although many "Days of Our Lives" fans enjoyed the pairing of Sarah Horton and Eric Brady, the couple's relationship was short-lived. After they began dating, the love of Eric's life, Nicole Walker (Arianne Zucker), returned to Salem after being presumed dead. Not wanting to get in the way of their love, Sarah stepped back but soon found out about her pregnancy. Sarah then turned to her close friend Xander Kiriakis (Paul Telfer) for help. The duo pretended to be a couple and Xander claimed to be the father of Sarah's child (via Soaps in Depth). However, tragedy later struck for Sarah. After giving birth to her daughter, whom she named Mackenzie or "Mickey" after her adoptive father, Eric learned the truth about the baby's paternity. The duo started co-parenting the little girl, but the unthinkable happened.
It was revealed that Sarah's daughter Mickey had actually died shortly after birth and that Xander and his uncle Victor Kiriakis (John Aniston) had switched her daughter with that of Brady Black and Kristen DiMera's daughter, Rachel, per TV Watercooler. Sarah was forced to come to terms with the death of the real Mickey, as well as give up Rachel, who she had been raising for over a year. The ordeal was almost too much for Sarah to take, but Xander helped her through it. The pair eventually fell deeply in love and even tied the knot. However, Sarah has never forgotten her late daughter, Mickey.