How To Do Your Lips Like Kylie Jenner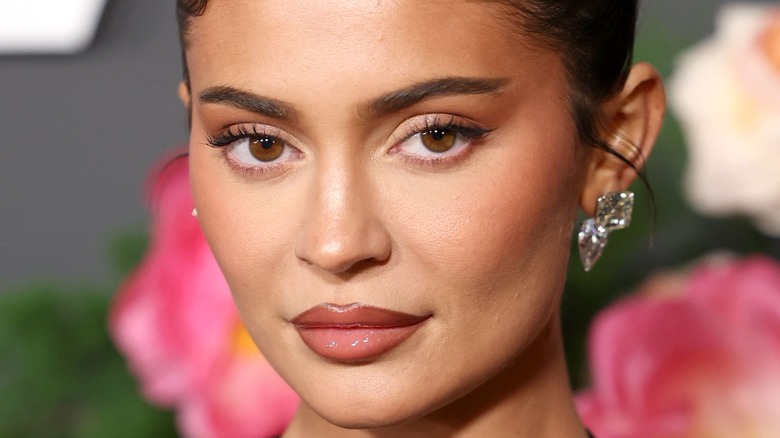 Phillip Faraone/Getty Images
Ever find yourself wanting to try something new with your makeup but you don't know where to start? Look no further than Kylie Jenner. She and her famous sisters, who found fame on a little reality show called "Keeping Up With the Kardashians," are the group of women responsible for starting many of today's hottest beauty trends.
Jenner, in particular, has captured the attention of millions of people all over the world with her impressive makeup prowess. The Kylie Cosmetics founder's passion for beauty has only grown over the years, ultimately leading to the intrepid entrepreneur controversially being named the youngest self-made billionaire in history (via Forbes.)
In fact, Vanity Fair points out that Jenner's famous pout is key to why her insanely popular Lip Kits are in such high demand. If like the rest of us you've always wondered how Jenner's lips look so amazing, you'll be happy to learn that the social media superstar herself has finally spilled the beans. And happily, it requires just three simple products. 
Use a lip liner to subtly add definition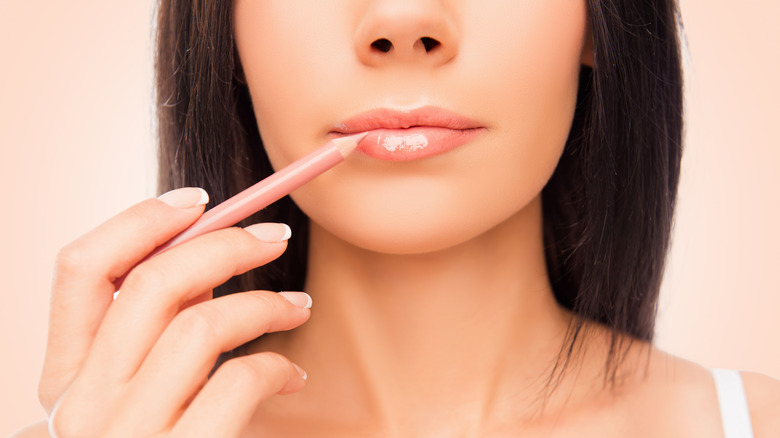 Deagreez/Getty Images
Kylie Jenner is the queen of full and pouty lips, so to begin your Kylie lip transformation, you should focus on making your lips look as plump as possible. To do this, you'll need some lip liner. It can be easy to overlook how useful liner can be to your look, especially if you're new to wearing makeup. But it should really be a staple of your routine. 
Charlotte Tilbury argues that liner is the key to accentuating the natural shape of your lips, meaning you can make them appear fuller and more defined with just a few strokes of your pencil. In an interview with Cosmopolitan, makeup artists and sisters SoniaXFyza, both of whom were professionally trained by Kim Kardashian's own makeup artist, revealed the secret lip liner that Jenner uses to get her perfect pout down. 
According to SoniaXFyza, the Kylie Cosmetics founder loves MAC Cosmetics' Lip Pencil in the shades Soar and Whirl. They shared, "Kylie uses either of these lip liners alone, going over her lip line and coloring in her whole lip." 
Follow up with lipstick and clear gloss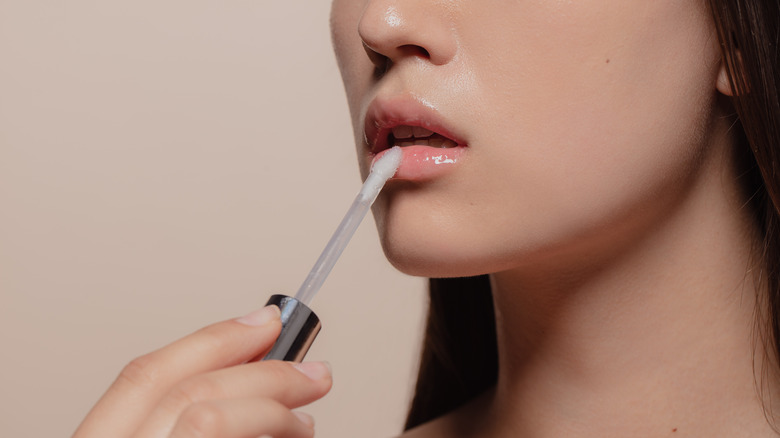 Jacob Lund/Shutterstock
Once you have your lips fully outlined, the next step is to add color with the perfect shade of lipstick. Beauty icon Kylie Jenner did a YouTube video for Vogue, during which she answered the one question fans have been dying to know for years — what is her all-time favorite lipstick? Unsurprisingly, the lipstick Jenner loves to wear the most often comes from her own brand — the Kylie Matte Lip Kit in the shade Kylie. 
Although there are plenty of people who argue that Kylie Cosmetics isn't worth the money because of how expensive the brand is, how can you argue with the results? The final step to complete your Kylie-style lip look is to add a slick of clear lip gloss on top of it all for some added shine. While speaking to Refinery29, Jenner advocated for this step, noting her go-to is "a dark liner and a matte lip underneath a gloss."