What It's Really Like Vacationing At Chip And Joanna Gaines' Magnolia Empire In Texas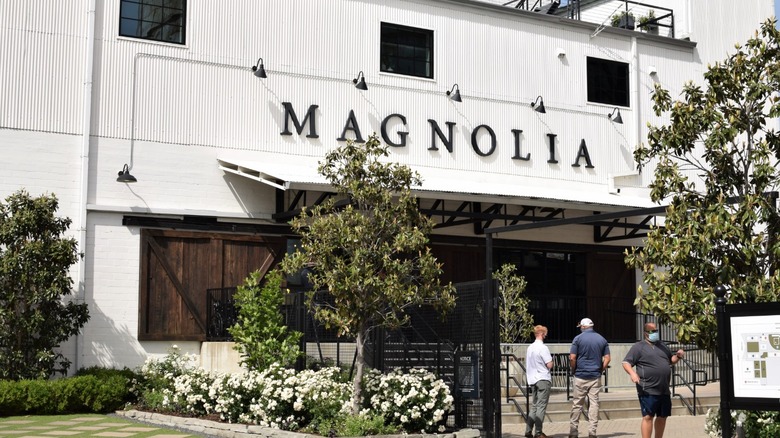 Roadwardbound/Shutterstock
Although Chip and Joana Gaines closed the first shop they ever opened, the "Fixer-Upper" stars have gone on to build an empire out of their businesses — from television shows to a network all their own, furniture lines with major retailers, and so much more. But while the couple has enjoyed great success that seems to know no bounds, they are also committed to the place that they call home, Waco, Texas, where they have transformed dozens of run-down homes and abandoned silos into something spectacular. 
To see for herself the glory of the Magnolia Empire, Insider writer Erin McDowell embarked on the full experience. She notes that many houses featured on "Fixer-Upper" were now Airbnb's, so she found one to stay in. Dubbed "The Shotgun House" on Season 3 of the show (fans may know that each of the houses on the series is given a nickname by the couple), McDowell opted to stay there for one night for slightly under $400, with fees. 
During her visit to Waco, the annual "Silobration" weekend was taking place at the out-of-commission-silos-turned-marketplace, which includes vendors selling jewelry and plants, live music, and food trucks — all of which is surrounded by Gaines-owned stores including their coffee shop Magnolia Press, their bakery Silos Baking Co., and the couple's famous home goods market, Magnolia Market. 
The Magnolia Market has a small-town feel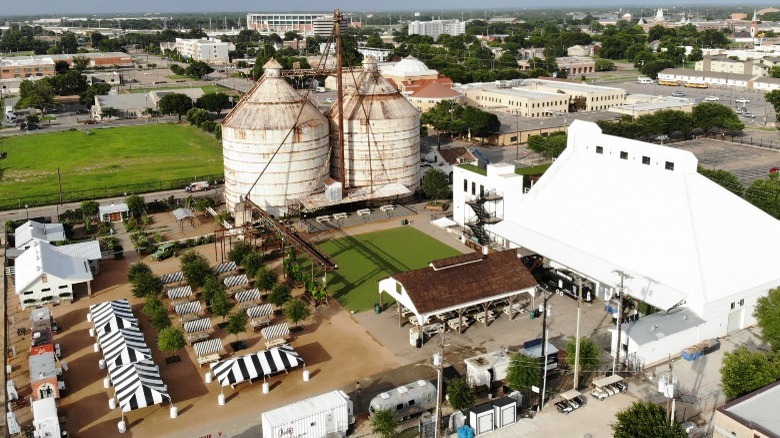 Tallmaple/Shutterstock
During her visit, Insider's Erin McDowell visited Chip and Joana Gaines' restaurant, the Mangolia Table, for breakfast. She noted that there were no reservations a week in advance when she tried to book. People without reservations line up for a lucky spot, as the restaurant opens and closes early. The wait could be quite long. 
When McDowell was seated at the counter, she noticed that the interior "felt homey and welcoming but still modern." First, she ordered a pumpkin spice latte, which she said was "perfectly creamy" and "delicious." She then ordered the bread basket, which she noted is no longer available, but came with an assortment of delicious baked goods, including chocolate and butter croissants, pumpkin and zucchini bread, and muffins.
For her main course, McDowell ordered the eggs benedict made with buttermilk biscuits, which she says are "Jo's signature," and perhaps her favorite part of the dish. Interested readers can see more of Joana Gaines' recipes in her cookbook, "Magnolia Table," and the restaurant's full menu can be found online. If you love a small-town feel, good food, and plenty of shopping, Magnolia Market might have it all.