The Young And The Restless Writer And Melissa Claire Egan On Portraying Depression - Exclusive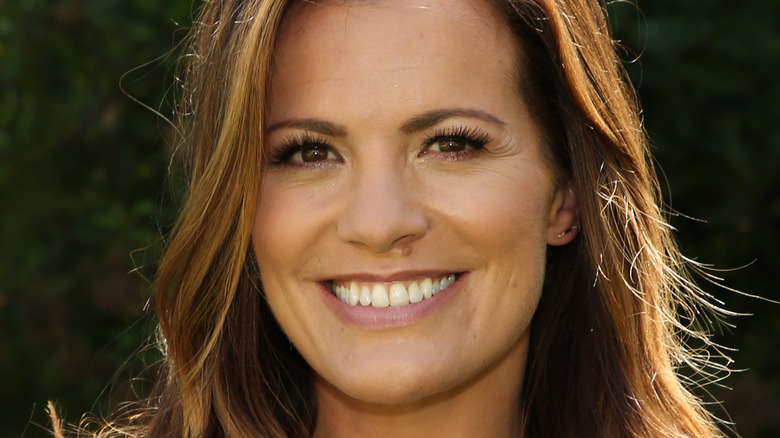 Paul Archuleta/Getty Images
The following article includes discussions of depression and suicide.
In the 50th season of CBS' "The Young and the Restless," the writers and actors are tackling important subjects that the show has never gone into before. In this momentous season, Melissa Claire Egan's character struggles with depression to the point she considers suicide. It's a critical point in her character arc and the series that the creators wanted to handle respectfully. CBS released a PSA in conjunction with the episode, in which Egan and fellow actors Jason Thompson and Sharon Case encourage anyone struggling or supporting someone struggling to reach out to 988 for free, confidential support from trained counselors 24/7 or to go to save.org.
During an exclusive interview with The List, Melissa Claire Egan and the show's head writer and co-executive producer, Josh Griffith, discussed the importance of this story and the steps they took to tell it well.
If you or anyone you know is having suicidal thoughts, please call the National Suicide Prevention Lifeline​ by dialing 988 or by calling 1-800-273-TALK (8255)​.
They didn't want to sensationalize Chelsea's mental health story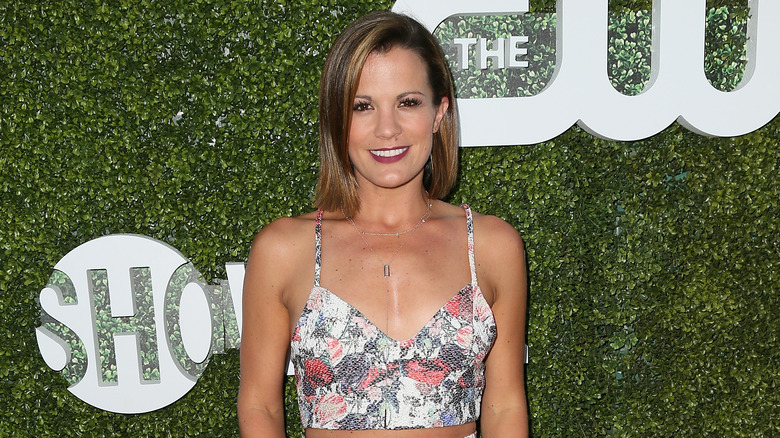 David Livingston/Getty Images
At first, Melissa Claire Egan was surprised by her character Chelsea Lawson's journey with depression. "I was in shock at what happened to this character of 11 years of mine. I was like, 'Oh my God, I can't believe she gets to that place,'" she said. But after looking at what brought Chelsea to that point, Egan understood why her character was experiencing thoughts of suicide and was "honored to tell the story."
In telling Chelsea's story, it was important to the writers and to Egan as an actor that they didn't sensationalize or play up the storyline for drama. They wanted to be honest and sensitive in their approach to the subject. The head writer, Josh Griffith, explained, "Many people are going to be affected. There are so many people that have experienced this in one way or another. It would've been a disservice to them if we had sensationalized it or tried to make it into another melodramatic soap story."
To that end, they brought on Dr. Dan Reidenberg from the International Association for Suicide Prevention to advise them and help them tell the story realistically. They also made a PSA in conjunction with the show encouraging anyone suffering to reach out for support. Egan felt this step was essential because the episode "did pull at the heartstrings. ... You have to help give them the resources if they're hurting to be able to get help."
Continuing Chelsea's mental health journey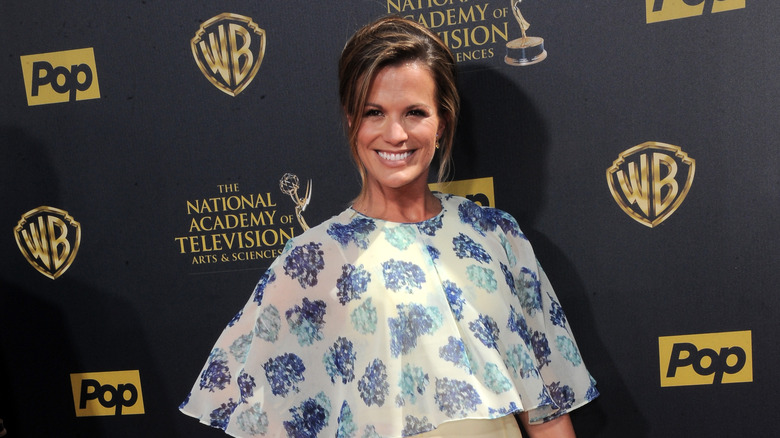 Albert L. Ortega/Getty Images
It was important to Josh Griffith and the rest of the creative team to show how Chelsea's journey continues after that low point. Viewers see Chelsea Lawson go to therapy and make steps forward, but she also has setbacks. "It's not a linear path. It's not a clear cut ..." Griffith said. "There's still a lot of work to do, and there are a lot of setbacks that you're going to face."
Melissa Claire Egan was grateful that the writers had enough build-up to Chelsea's story that viewers understood what she was going through. "I didn't hear one person say, 'That's not realistic,'" she said. "You saw everything building up to that point that led her to that place." And it was equally important that viewers see how she gets out of that place and all the hard work that goes into her recovery. Egan hopes that through their realistic portrayal, viewers walk away from the show "feeling less alone and knowing that there's hope."
If you or someone you know needs help with mental health, please contact the Crisis Text Line by texting HOME to 741741, call the National Alliance on Mental Illness helpline at 1-800-950-NAMI (6264), or visit the National Institute of Mental Health website.
"The Young and the Restless" is broadcast on weekdays 12:30-1:30 p.m. ET/11:30 a.m.-12:30 p.m. PT on the CBS Television Network.