Stephen Logan's Time On The Bold And The Beautiful Explained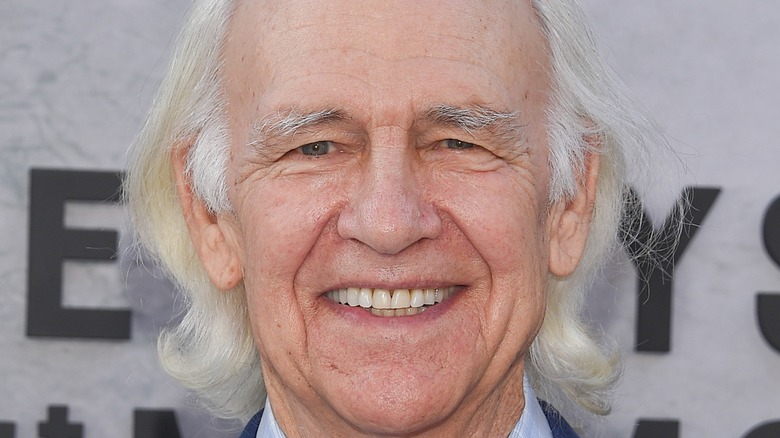 DFree/Shutterstock
When "The Bold and the Beautiful" premiered in 1987, Stephen Logan, the Logan family patriarch and father to Storm, Brooke, Donna, and Katie, was absent (via Soap Central). In 1988, the role of Stephen was cast with actor Robert Pine, who was well-known for playing Sgt. Joseph Getraer on "CHiPs." The kids' mother, Beth Logan (then Nancy Burnett), loved Eric Forrester (John McCook) at the time. Eric ended up marrying Stephanie Douglas (Susan Flannery), so Beth settled for Stephen, who later left town after realizing she still had feelings for Eric.
As Soaps reports, Brooke and Donna eventually tracked down Stephen and convinced him to rejoin the family. He tried to repair his relationship with his kids and, at one point, saved a choking Katie at a barbecue. Stephen and Beth managed to get back together, and they moved to Paris when Stephen got a job there working for Spencer Publications. Little did Stephen know Stephanie had arranged the job to keep Beth away from Eric. 
Meanwhile, Brooke had married Stephanie and Eric's son, Ridge Forrester (then Ron Moss). In an effort to also get rid of Brooke, Stephanie had her friend Massimo Marone (Joseph Mascolo) bribe Stephen with $5 million to fake a heart condition so Brooke would move to Paris to be with him — which he did. Brooke was angry when the truth came out and left her parents, returning home.
Stephen returned for a whirlwind of encounters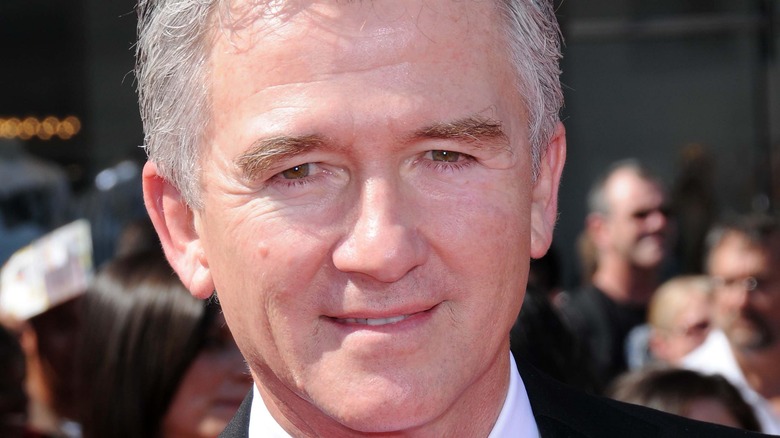 S_bukley/Shutterstock
In 2006, "The Bold and the Beautiful" recast Stephen Logan with actor Patrick Duffy, who had made quite a name for himself as Bobby Ewing on the nighttime sudser "Dallas." It was revealed that Stephen had stayed in contact with Ridge Forrester, who urged him to return to Los Angeles to fix things with his daughter, Brooke Logan, according to Soap Central. When Brooke inadvertently overdosed on anti-anxiety medication, Ridge took advantage of her in her delirious state and slept with her. Stephen was furious and tried to reunite Brooke with Nick Marone (Jack Wagner), though he himself ended up sleeping with both Taylor Hayes (Hunter Tylor) and Nick's mother, Jackie Marone (Lesley-Ann Down). Following those escapades, Brooke made her father leave town.
Later, when Andy Johnson (Paul Ganus) raped Brooke, a furious Stephen returned again, seeking revenge against Stephanie Forrester (Susan Flannery), whom he believed set things in motion, almost pushing her off a balcony. Stephen's son, Storm Logan (William deVry), then shot Stephanie, making it look like Stephen was the culprit. At this point, Stephen's daughter, Donna Logan (Jennifer Gareis), was in a relationship with Eric Forrester. Stephanie agreed to let father and son off the hook if they broke Donna and Eric up, which they did. Stephen and Storm then went to Europe to locate Beth (per Soaps in Depth). However, Stephen would continue to return as the family needed him.
Stephen Logan recently made another comeback
On "The Bold and the Beautiful," Storm Logan accidentally shot his sister, Katie Logan (Heather Tom), after which he shot himself so she would receive his heart as a transplant, according to Soaps. Later, Storm's father, Stephen Logan, revealed he'd reunited with their mother, Beth Logan (now Robin Riker), who was dealing with Alzheimer's disease. He took her back to Los Angeles to stay with their daughter, Donna Logan. In her confusion, Beth got into an altercation with Stephanie Forrester, fell into a pool, and drowned (per Soap Central). Stephen eventually fell in love with Pam Douglas (Alley Mills), and the two got engaged and left town. 
Recently, "B&B" announced on Twitter that Duffy is returning to the show without Pam. On November 23, 2022, the show wrote, "Today on #BoldandBeautiful, Stephen Logan and his new love Lucy make a surprise visit to Brooke, Donna, and Katie." According to TV line, Stephen returned to town and introduced his daughters to his girlfriend, Lucy, played by Duffy's real-life girlfriend, actress Linda Purl. Duffy told TV Insider that when he was previously on the show, the girls playing his daughters would see him in the makeup room and yell, "Daddy!" and hug him. On this return, he said, things hadn't changed, and the actresses lovingly greeted him the same way.
Many fans are hoping Patrick Duffy's Stephen will continue to appear on "B&B," and we certainly agree.