TikTok Star Josh Herbert Gives His Number One Tip For Aspiring Content Creators - Exclusive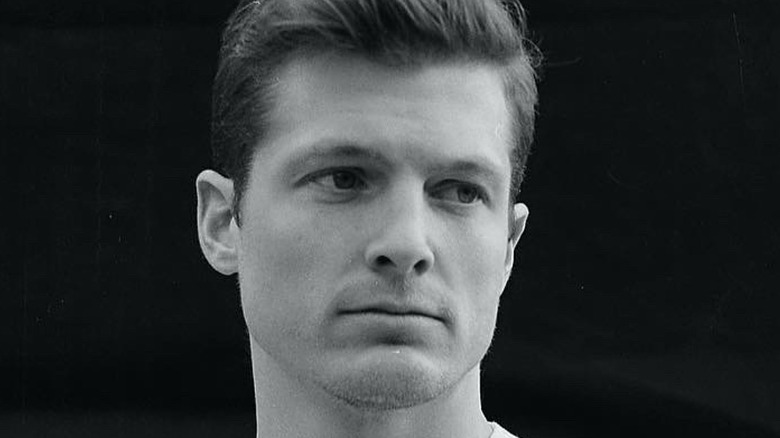 Dan Landoni
When Josh Herbert was posting content online throughout the COVID-19 pandemic, he hadn't thought about how many people would be watching. When the world finally did open up again, he was stunned that people were approaching him and his wife Abbie while they were out and about. Their social media presence had seemed to escalate overnight. "It's like, 'Oh, man. People recognize us, and they know who we are, and they watch our stuff,'" he said during an exclusive interview with The List.
Today, the duo has millions of followers online who keep up with their TikTok videos, YouTube channel, and brand new podcast, "Who Wears the Pants." After years of working odd jobs, "I feel like I've finally arrived at my calling with Abbie," Herbert told us. "We're having so much fun right now."
Over the last couple of years, Herbert has learned a lot about creating content online. Before, "I didn't understand how it worked until I got into that world," he admitted — but now, he has some advice for all aspiring content creators out there.
The key to being successful on social media is 'just being authentic'
When it comes to creating the most eye-catching online videos, TikTok star Josh Herbert has some words of advice for aspiring content creators. "Number one is: Be your authentic self," he told The List. "There's only one of you."
While specific types of content may be trending online, he believes it's better to focus on what you do best to avoid coming off as unauthentic. "That's going to shine through and cut through when you're making content," Herbert said.
Back when he and Abbie were posting their first videos online, they were just creating the kind of content that they loved without worrying about the number of views they would get. They had never anticipated the amount of success that has since followed with their now millions of fans.
Whatever your passion may be, Herbert encourages others online to dive deep into it, too. "That's really important," he said. "Being authentic."
Check out more of Josh Herbert and his wife Abbie on TikTok, YouTube, and Instagram. New episodes of their podcast "Who Wears the Pants" are released each week on Spotify.