Y2K-Inspired Jelly Nails Are Coming Back In Style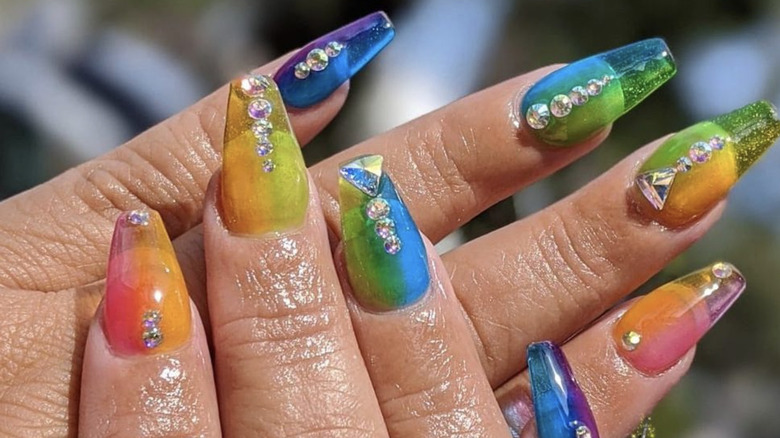 kmiinails/Instagram
When something becomes outdated, it's only a matter of time before it re-emerges back in style — even when we wish it wouldn't, like the dreaded low-rise jeans. But Y2K fashion staples are back with a vengeance. We're talking about mini skirts, head-to-toe denim, and velour tracksuits. 
The return of Y2K is not just in clothing. It has infiltrated nail trends, too. Jelly nails are all the rave. According to Glamour, what the look does for your nails is akin to what gloss does for your lips: providing shiny, translucent color. The style was inspired by the classic jelly sandals from the mid-80s and '90s, according to Essence. These plastic sandals were clear, colorful, and often glittery. 
The jelly aesthetic is making a comeback in the form of nails, and we have the scoop on how you can recreate them.
How to achieve the perfect set of jelly nails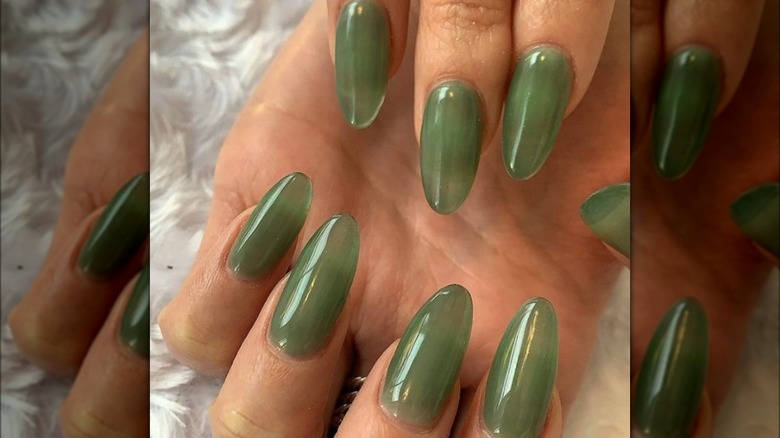 beautifyapp_/Instagram
Whether you want to pamper yourself at the nail salon or be your own nail tech, jelly nails are the trend of the moment. The best thing about this design is how easy it is to recreate. You can put your own spin on the jelly look with unique nail art and embellishments or stick to a simple glossy finish. 
According to French Vogue, this style only requires two materials: clear nail polish and bright-colored polish. Just add a few drops of your desired color to the clear polish to transform the transparent lacquer into a juicy jelly color that looks like candy.
For the perfect manicure, Bustle recommends using bold colors and forgoing pastel shades. Unless you're one of the royals forbidden from wearing certain nail polish colors – one can dream, right? – go bright. Rich colors will dilute better with the addition of clear polish, whereas pastels will turn milky. 
Try applying jelly polish on your nail tips for a spin on the French manicure. Or why not double down on the Y2K inspiration and throw in some rhinestones and smiley faces?