The Y2K Staple Pieces Your Wardrobe Needs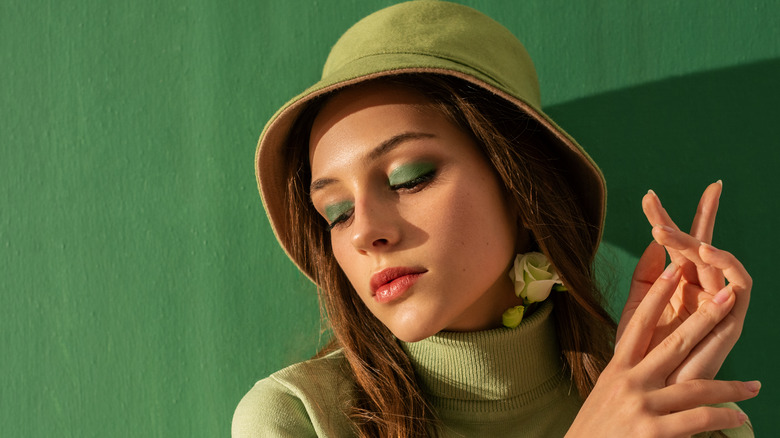 Shutterstock
It's time to dig around in the back of your closet for a few items you haven't worn in a while, because the 2000s are back in fashion. Gen Z has officially rediscovered some of the biggest fashion trends of the early aughts and making them relevant once again, according to Jezebel. Of course, for anyone who lived through low-rise jeans, excessive layers, and pencil-thin eyebrows, you may be worried to repeat a few of the early 2000s trends that you still regret. Luckily, not everything is coming back. You also have the knowledge of what worked and what didn't back then to help you navigate any Y2K fashion now that may be making a resurgence. 
As PureWow puts it, "there is a way to do it right" if you want to easily combine your current fashion sense with the trends you want to bring back from your childhood. The first step is knowing just what is coming back out of style retirement. 
Baby tees, pleated miniskirts, and bandanas are back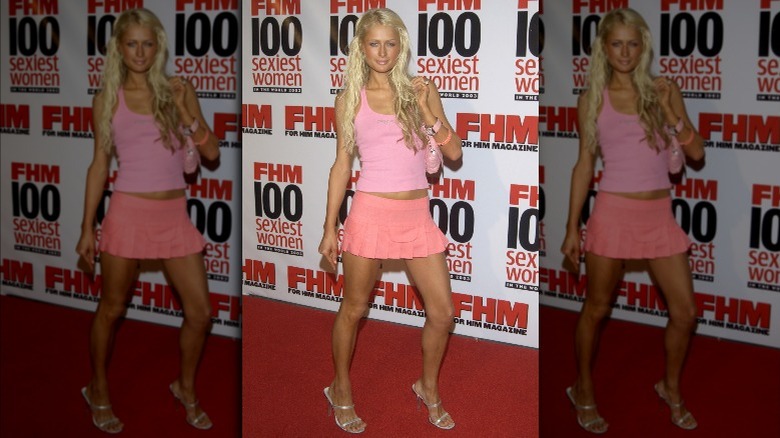 Shutterstock
First up, for hats, you have the choice between the bucket hat or trucker hat (via Who What Wear). Out of these two, the bucket hat is an easy go-to. It's cute and can be paired with any day outfit you have. The trucker hat, on the other hand, is little more tricky to bring back, "because of how much of a throwback it is." However, there are ways to style it just right. 
Baguette bags are also making a comeback (via The Trend Spotter). These tiny purses that were popularized by fashion icons like Carrie Bradshaw in "Sex and the City" work with just about any outfit, like a tie-front top and pleated miniskirt. You could also opt for a baby tee or cropped tank on top, which L'Officiel says are also back in style. 
If you've been scrolling through TikTok, you know that people are trading in their skinny jeans for a more loose-fitting or wide-legged look. Those kinds of jeans will also look cute with your baby tees, or even a denim-on-denim look inspired by Britney Spears and Justin Timberlake's infamous matching all-denim outfits. As far as accessories go, you can't go wrong adding some butterfly clips or a bandana to your look. Bandanas can also be used as tops as well (via PopSugar). Once you have everything back in your closet, you'll be ready with a full look from head to toe that's very updated Y2K.