Here's Why Eric And Nicole Divorced On Days Of Our Lives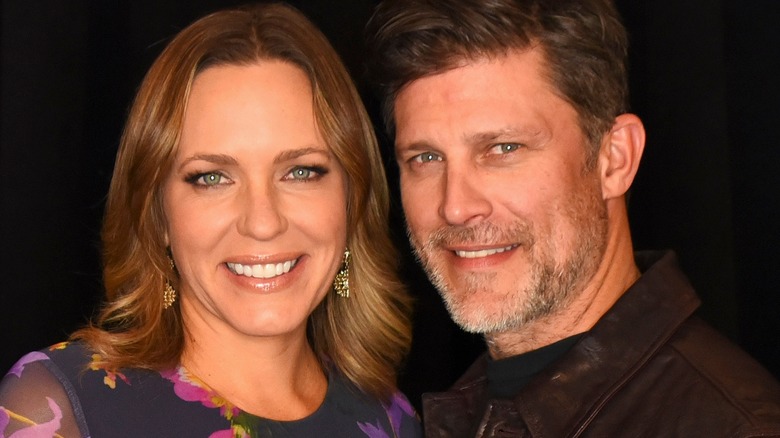 Michael Mattes/Shutterstock
When it comes to "Days of Our Lives" couples, some stand the test of time and others just can't seem to make it work. Longtime pairings such as Tom and Alice Horton, Doug and Julie Williams, and Mickey and Maggie Horton somehow managed to figure things out in their relationships, per Listal. Although all three couples went through some tough times together, they were in it for the long haul. 
Other Salem super couples such as Jennifer Horton and Jack Deveraux, Bo and Hope Brady, Steve and Kayla Johnson, and Marlena Evans and John Black have also been together more than they've been apart. There's longevity in more recent "DOOL" couples too, including Ben Weston and Ciara Brady, Belle Black and Shawn Brady, and Will Horton and Sonny Kiriakis (via Soaps.com).
Sadly, not all "Days of Our Lives" couples have had the chance to live happily ever after. Despite how much some may love each other, their relationships are doomed and never last long enough for them to find true happiness. One such couple is Nicole Walker and Eric Brady, who despite their great love for each other, haven't been able to make their romance last, per TV Season Spoilers. 
Eric and Nicole's relationship was problem-filled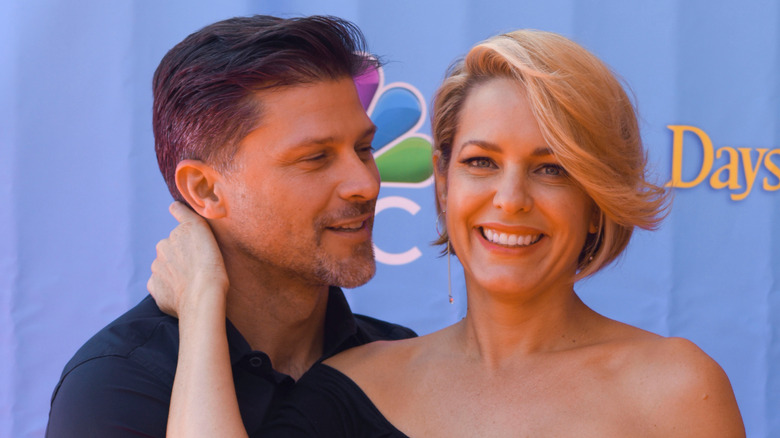 Michael Mattes/Shutterstock
Longtime "Days Of Our Lives" fans have been watching Nicole Walker (Arianne Zucker) and Eric Brady (Greg Vaughan) fall in and out of love for decades. Nicole first met Eric all the way back in 1998 when she was introduced as a woman who caught Eric's eye. Eric (then Jensen Ackles), a budding photographer, asked Nicole to model for him and even helped her land on the cover of a magazine. 
Sparks quickly began to fly between the pair, and fans were intrigued by the love match. However, things went south when Nicole agreed to marry Lucas Horton (Bryan Datillo) for the princely sum of $5 million, per Soap Central. Nicole subsequently moved on to Victor Kiriakis (John Aniston), while Eric started up a romance with Greta Von Amberg (Julianne Morris). 
When their relationship didn't work out, Eric left town but not before reassuring Nicole that he would always love her. Years later, Eric returned to Salem and bumped into Nicole (via Soaps In Depth). It was clear that there were still feelings there and eventually they found their way back into each other's arms. After multiple breakups and make-ups, Eric and Nicole got their happy ending and even walked down the aisle together. Sadly, their marriage was short-lived. 
The couple's split was incredibly complicated too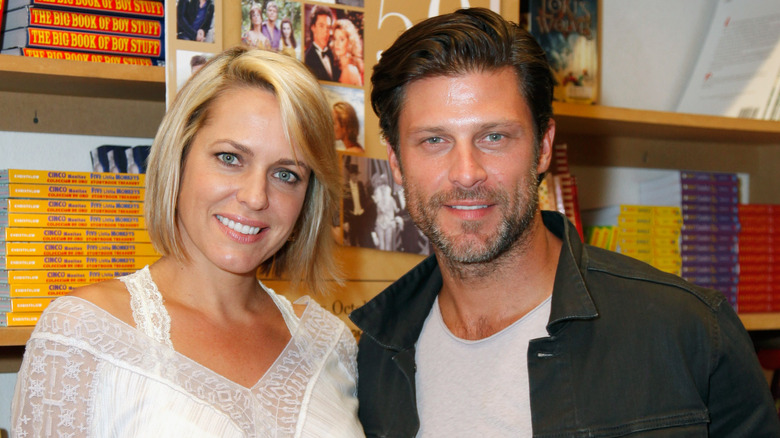 Mike Moore/Getty Images
Shortly after tying the knot, Nicole Walker and Eric Brady's relationship began to fall apart on "Days of Our Lives." Nicole was devastated when Eric decided to take a job doing charity work in Africa. However, she remained supportive for as long as she could. Eventually, the distance got to be too much for her, and Nicole felt lonely and vulnerable, which led her straight into the arms of Xander Kiriakis (Paul Telfer), and the two spent the night together (via Soaps in Depth).
 When Eric and Nicole's first wedding anniversary rolled around, Eric flew home to Salem to surprise his wife and was greeted with a big anniversary party at the Brady Pub. Sadly, the event ended in chaos, when Eric's twin sister, Sami Brady (Alison Sweeney), paid off Xander to tell everyone that he and Nicole had a one-night stand. Eric was furious with Nicole, who told her husband that she was unhappy with their marriage. 
She begged Eric to move back to Salem so that they could work on their relationship. However, Eric was too hurt to forgive Nicole. He filed for divorce, and the two went their separate ways, per Soaps.com. Eventually, Eric returned home to find Nicole in a serious relationship with Rafe Hernandez (Galen Gering). However, the love between them hadn't died, hinting that the complicated couple's problems are only just beginning.