A Friend Of The Royal Family Says Prince Philip Would've Been 'Appalled' By Harry And Meghan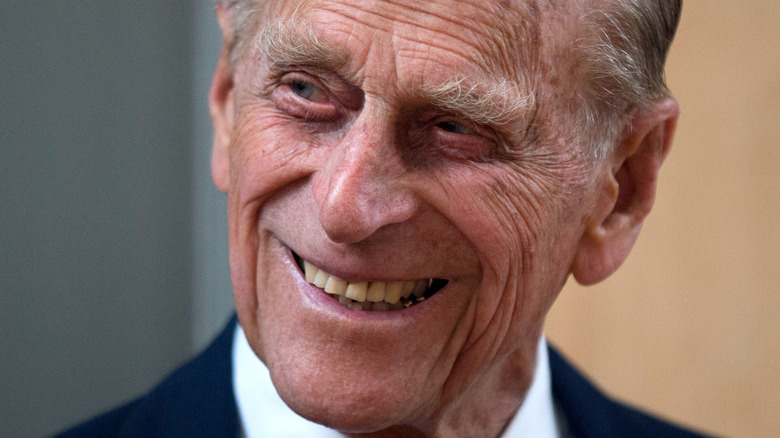 Wpa Pool/Getty Images
Prince Harry and Meghan Markle, the Duke and Duchess of Sussex, have faced backlash for their shocking interview with Oprah Winfrey in 2021. During the interview, the Duke and Duchess shared inside information regarding their lives within the royal family (via Daily Express). Meghan opened up about struggles she had with her mental health during her time in the United Kingdom and how they ultimately chose to step away from their royal duties for safety reasons.
The interview still has fans and critics of the couple alike talking. Some rallied their support behind Meghan and Harry, who made shocking allegations against the royal family regarding racist remarks. Others found the interview to be disrespectful to the family, landing even Winfrey in hot water. However, Winfrey has stood firm in her support of Meghan and Harry, as reported by Page Six. "Privacy doesn't mean silence," she said.
A close friend of the royal family may not agree with that sentiment. The expert is claiming that Prince Philip would have been far from pleased with Meghan and Harry taking their complaints into the public eye.
A friend of the family claims that Prince Philip would be 'distressed'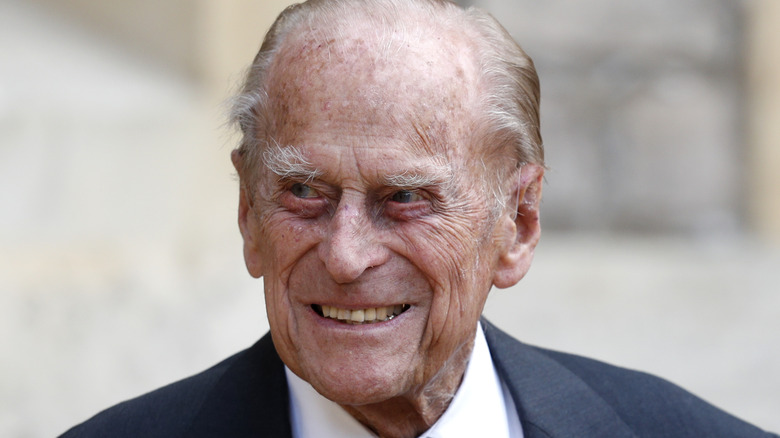 Wpa Pool/Getty Images
On the latest episode of Daily Mail Plus' "Palace Confidential," a close friend of the royal family shared how Prince Philip would have felt about the way Prince Harry and Meghan Markle, the Duke and Duchess of Sussex, handled their struggles with the family by talking about it publicly with Oprah Winfrey. Gyles Brandreth shared that Queen Elizabeth II was "distressed" by it and her late husband, Prince Philip, would have felt the same.
"I think what distressed them — the queen and Prince Philip — was that it should be made public. The queen never gave an interview, the Duke of Edinburgh gave interviews about subjects he was supporting," Brandreth said.
He continued, "I know, for example, that he would have been appalled by Prince Harry and Meghan giving an interview to Oprah. It's not something he would have dreamt of doing. His line was 'don't talk about yourself.' He actually said this to his children."
He wrapped up his claims by stating, "They belonged to a generation where having a stiff upper lip and not saying anything was a virtue. Now it's a touchy-feely generation, it's totally different, but he would have thought that's ill-advised. His view was don't talk about yourself, don't think about yourself — break the mirror, stop looking at yourself, look out, you'll be happier that way."
Following the Winfrey interview, Queen Elizabeth made a statement about how much the claims in the interview upset her (per CNBC). Brandreth also backed up those sentiments.