Days Of Our Lives Classic Romance: Jennifer And Frankie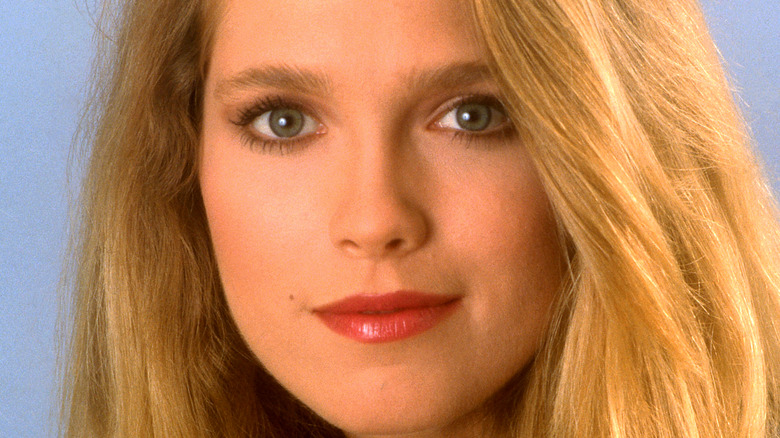 Donaldson Collection/Getty Images
"Days of Our Lives" has had its share of memorable love stories throughout the decades. Couples like Bo and Hope Brady have dominated storylines that include adventure, romance, kidnapping, and brainwashing. Meanwhile, John Black and Marlena Evans have dealt with demonic possession, affairs, mistaken identity, and more (via Fame 10). 
While the super couples are the backbone of the soap opera, other romances have also grabbed the attention of fans. Some memorable young love stories have resonated with viewers throughout the years as well. 
Pairings like Melissa Horton and Pete Jannings were at the forefront in the 1980s. Pete was a bad boy who had gang ties, and Melissa was a member of the prominent Horton family. Sadly, the couple's love story didn't last long, as the duo had met, married, and divorced all within the span of a few years, per Soap Opera Digest. 
Shawn Brady and Belle Black were another highly talked-about teen couple. In the early 2000s, Shawn and Belle fell in love as high school students. Although they hit many snags along the way, they eventually welcomed a daughter, Claire, and even tied the knot. The pair have endured a lot but continue to remain strongly bonded.
Of course, one of the most beloved teenage pairings was that of Jennifer Horton and Frankie Brady, who captured the hearts of viewers in the '80s.
Frankie and Jennifer met as teenagers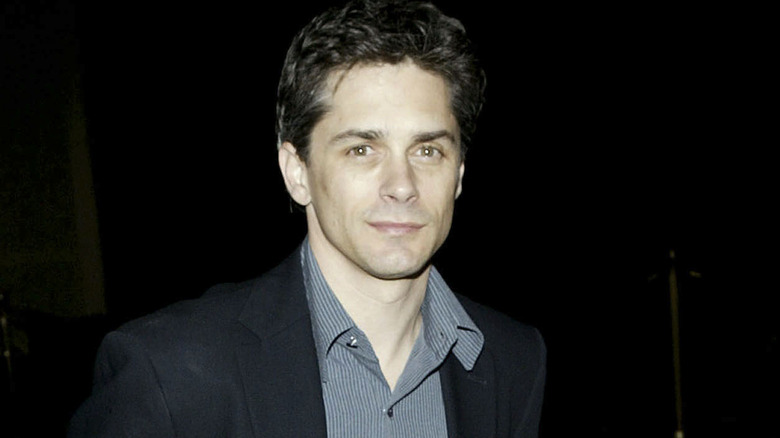 Paul Hawthorne/Getty Images
In 1986, "Days of Our Lives" viewers met Frankie, a homeless teenager who had taken in another child, Max, whom he called his brother. Eventually, Shawn and Caroline Brady decided to take in Frankie and Max and make them a part of their family, giving them a good home (via Soap Opera News). 
After coming to stay with the Brady family, Frankie met Jennifer Horton, the daughter of Bill and Laura Horton and the granddaughter of Tom and Alice Horton. Frankie was smitten with Jennifer from the jump. However, he kept his feelings hidden because Jennifer was dating someone else.
However, on Jennifer's graduation night, Frankie confessed his feelings by giving her a portrait that he painted of her, per Soap Opera Digest. The pair kissed and soon after began dating. They fell hard and fast and quickly got engaged. 
However, Jennifer's personal life was in shambles after she learned that both her mother and her grandmother were schizophrenic. She was terrified that she, too, would endure mental health issues and decided to break off her engagement with Frankie so that he wouldn't be burdened by her. 
During their separation, Eve Donovan tried to cozy up to Frankie. However, he gravitated toward a woman named Paula Carson instead.
Jennifer and Frankie got married in 2006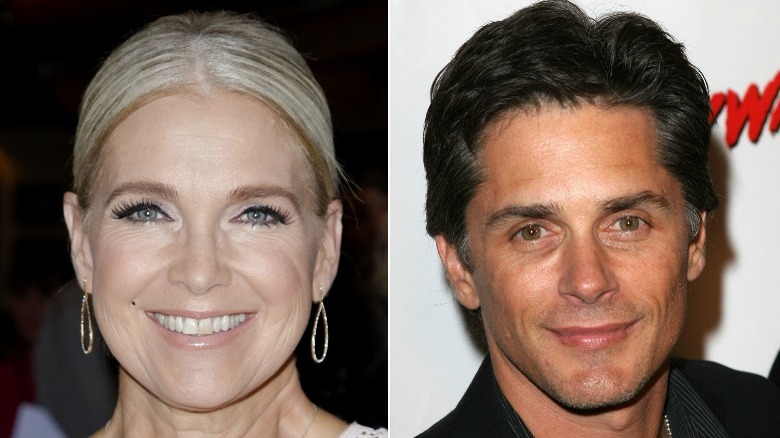 Tibrina Hobson/Getty & s_bukley/Shutterstock
Eventually, Jennifer Horton and Frankie Brady found their way back to each other. The pair reconciled, but it wasn't long before Eve Donovan get her revenge. She told Jennifer that Frankie had an affair with Paula Carson, and she was heartbroken by the news. Jennifer couldn't forgive Frankie for his betrayal, and the couple ended their romance for good. Frankie eventually left Salem. However, fans hadn't seen the last of him (via Soap Opera Digest).
Although Jennifer moved on to fall in love with Jack Deveraux, things weren't always secure in her marriage. At one point, Jack believed he was dying and faked his death so that Jennifer could lean on Frankie when he returned to Salem in 2006, per Soaps in Depth. Jennifer and Frankie got close yet again and even got married. 
However, when Jack came back to shock his friends and family members who believed that he was dead, it ended Jennifer and Frankie's quickie marriage and put the final nail in their relationship. Frankie left town again shortly after and has yet to return.
Although Jennifer and Frankie didn't stand the test of time, they're still one of the most memorable couples to appear on "Days of Our Lives."