Why Days Of Our Lives' Theresa Donovan Really Left Salem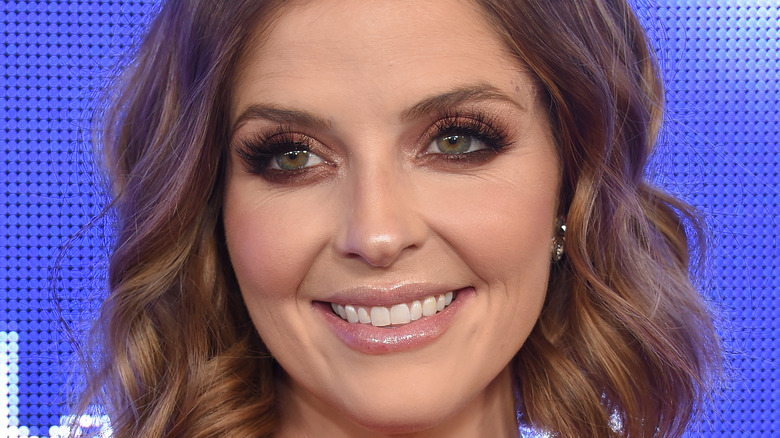 DFree/Shutterstock
Theresa Donovan was one "Days of Our Lives" legacy character that fans couldn't seem to get enough of. As the daughter of Salem supercouple Shane Donovan (Charles Shaughnessy) and Kimberly Brady (Patsy Pease), Theresa's family ties in Salem run deep. Shortly after her birth, Theresa left town and went to live in California with her family, per Soap Central. However, she returned in July 2013 with actress Jen Lilley in the role and definitely shook things up in Salem.
Theresa returned to her hometown and quickly became friends with JJ Deveraux (Casey Moss). The pair's relationship revolved around their hard-partying habits, and it was clear that Theresa was going to cause trouble. According to Soaps in Depth, Theresa's aunt, Kayla Brady (Mary Beth Evans), tried to talk some sense into her but was unsuccessful. Shortly after, Theresa overdosed. Shane and Kimberly came back to Salem to help their daughter deal with her substance abuse issues. When they believed that she had a handle on her addiction, they returned to California.
However, when Theresa met fellow addict Brady Black (Eric Martsolf), the two struck up a toxic relationship fueled by drugs and alcohol, which sent them both down a dangerous spiral. Thankfully, both Brady and Theresa eventually got clean and sober.
If you or anyone you know needs help with addiction issues, help is available. Visit the Substance Abuse and Mental Health Services Administration website or contact SAMHSA's National Helpline at 1-800-662-HELP (4357).
Theresa left Salem to protect Brady and Tate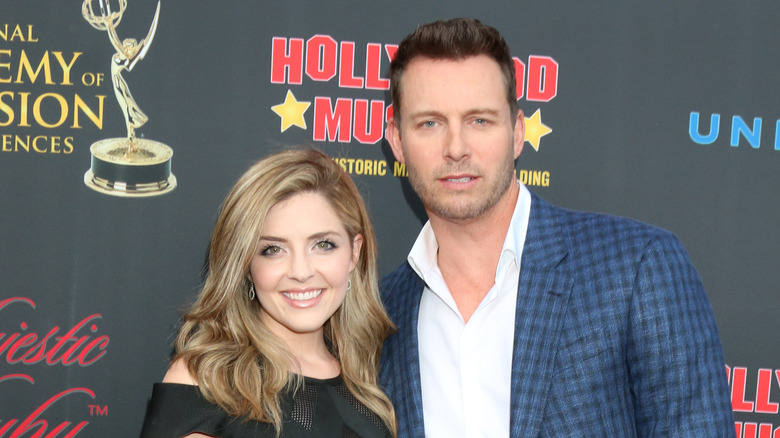 Kathy Hutchins/Shutterstock
After a rocky start, "Days of Our Lives" viewers watched Theresa Donovan and Brady Black grow closer than ever. Theresa even became pregnant with Brady's child. However, tragedy struck when Kristien DiMera stole the embryo from Theresa's body and gave birth to the couple's son, Tate (via Soap Central). Months later, Brady and Theresa were finally reunited with their son and decided to give their relationship a real chance. They raised Tate together until Theresa was dealt another devastating blow.
Theresa's father, Shane Donovan, informed her that the ISA had gotten word that her life was in danger. Theresa's former boyfriend, a drug lord named Mateo, had tracked her down and would likely be coming for her, per Soaps in Depth. So, to protect her son and those she loved, Theresa made the ultimate sacrifice. Instead of telling Brady the truth, she acted as if she had relapsed and wanted nothing more to do with their relationship or being a mother. Brady was shocked and heartbroken by Theresa's behavior and raised Tate alone when Theresa left Salem.
Later, it was revealed that Theresa had agreed to work with the ISA as bait to bust Mateo once and for all. Theresa was later seen in Mexico living with Mateo as part of the operation (via Soaps). However, she would eventually return to Salem to tell her story to Brady.
Theresa left Salem again to take care of her sick mother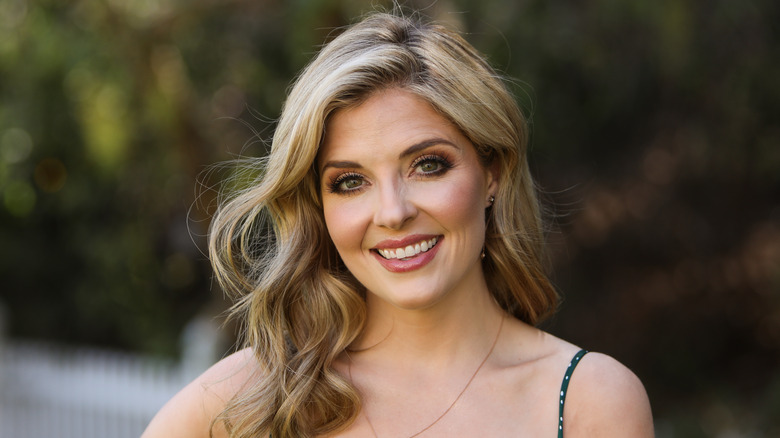 Paul Archuleta/Getty Images
Nearly two years had passed when Theresa Donovan was finally able to return to Salem, per Soaps in Depth. After escaping Mateo's clutches, "Days of Our Lives" fans watched her rush home to reunite with Brady Black and their son, Tate. However, Theresa came home to find that things had changed drastically. While she was gone, Brady had cozied up to Theresa's sister, Eve Donovan (Kassie DePaiva). The two were raising Tate together and had even gotten engaged. Theresa was stunned by what she found and told Brady the truth about why she had really left Salem. However, by this time, Brady was in love with Eve.
Theresa got angry and jealous, and she and Brady ended up in an ugly custody battle over Tate. Eventually, Theresa and Brady were able to work things out and share custody of Tate. However, Theresa's time in Salem was cut short when she discovered that her mother, Kimberly Brady, had been diagnosed with leukemia (via Soaps). Theresa weighed her options and ultimately decided to move back to California to help take care of her mother. Brady allowed Theresa to take Tate with her, and she's lived there ever since.
Although Theresa has been gone from Salem for years, fans are still hoping that Jen Lilley will return to reprise the role at some point, as many believe that she and Brady are meant to be.