Hallmark's Haul Out The Holly Shows How Coming Home For The Holidays Can Help After A Breakup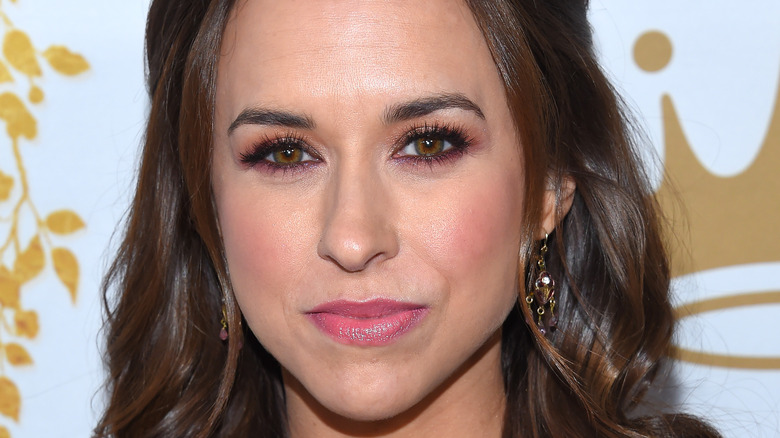 DFree/Shutterstock
Thanksgiving is officially over, paving the way for the annual barrage of Hallmark holiday movies featuring many of their signature stars. As usual, Hallmark's lineup is filled with just about every Christmas theme a story a viewer could imagine. 
The lineup is as formulaic as they come, but it's effective. It's the network's most profitable and viewed time of the year, and much of that can be attributed to its famous faces, who return every year to dazzle audiences with their Christmas magic.
Lacey Chabert is one of the cornerstones of Hallmark holiday content, starring in one or more films each season and becoming one of the favorites fans look forward to. With the mass exodus of Hallmark stars like Candace Cameron Bure and Danica McKellar to Great American Family, Chabert is one of the remaining top stars on the network (via Variety). 
This season, one of Chabert's films, "Haul Out the Holly" (via IMDb), showcases her character returning home to her small town, looking for a relaxing vacation to get her mind off of stress but instead becomes entangled in the neighborhood's wacky Christmas rules and regulations. 
However, there's also a powerful lesson being conveyed via the cookie-cutter film. After dumping her boyfriend at the start of the movie, Chabert's character expertly learns how coming home for the holidays is the perfect remedy for a breakup. 
Embracing community is an effective way to help a breakup
"Haul Out the Holly" is a Lacey Chabert Hallmark movie featuring her character returning to her hometown after her breakup, hoping for a relaxing rest. But it quickly becomes anything but. Her parents abruptly leave town shortly after she arrives, leaving her to deal with the new head of the homeowner association, her childhood friend, played by Wes Brown.
At first, it seemed like this would completely ruin her holiday and destroy any Christmas spirit she had left, but it has the opposite effect. Instead, through a series of events, she heals the pain of her multi-year relationship ending.
For starters, returning to her roots shows her that what stressed her out as a child was actually a blessing as an adult. During her childhood, her parents' obsession with creating Christmas memories for the community seemed like a chore, but, slowly, she realizes they were a blessing. 
Even though she was originally intending on spending the holiday alone eating cookies, she winds up embracing the community and even competing in a cookie bake-off. Although her cookies were inedible, surrounding herself with that sort of positivity blankets her with the love and warmth she needs.
Putting up decorations in and around her home also gives her a mood boost. By embracing the cheer of Christmas, Chabert's character slowly put the pieces of her life back together — using every nutcracker, twinkling light, and snowball along the way to help.