How Many Hallmark Movies Has Lacey Chabert Actually Starred In?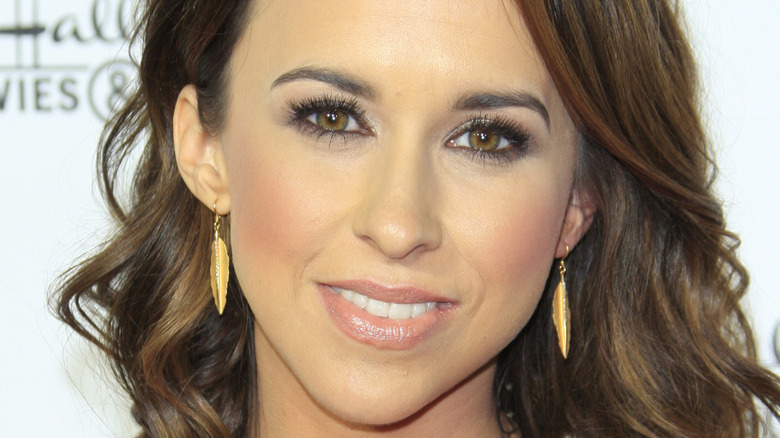 Joe Seer/Shutterstock
When it comes to Hallmark Channel movies, there are just some actors who tend to pop up as many different characters. Viewers who love to tune into the network's seasonal made-for-TV films will likely recognize stars such as Jessica Lowndes, Luke Macfarlane, Taylor Cole, Alicia Witt, Danica McKellar, Brennan Elliott, Candace Cameron Bure, Alison Sweeney, Andrew Walker, Autumn Reeser, and many more who have appeared in several projects for Hallmark (via PopSugar).
However, one of the most prolific Hallmark stars is Lacey Chabert. The actress is a familiar face who got her start in acting at a young age with roles in TV shows such as "Party of Five." She went on to make a name for herself by starring in the cult classic film "Mean Girls," as well as taking roles in movies like "Not Another Teen Movie" and "Daddy Day Care" (via IMDb). However, she seems to have found her groove when it comes to her Hallmark career as one of the channel's best leading ladies, starring in films about romance, weddings, family, children, holidays, and more during her time with the network.
Fans have grown to love Chabert's Hallmark movies, and it's easy to see why. She's been in dozens of films that air on the channel and has been dubbed the queen of Hallmark Christmas movies
Lacey Chabert has become a Hallmark Channel fan favorite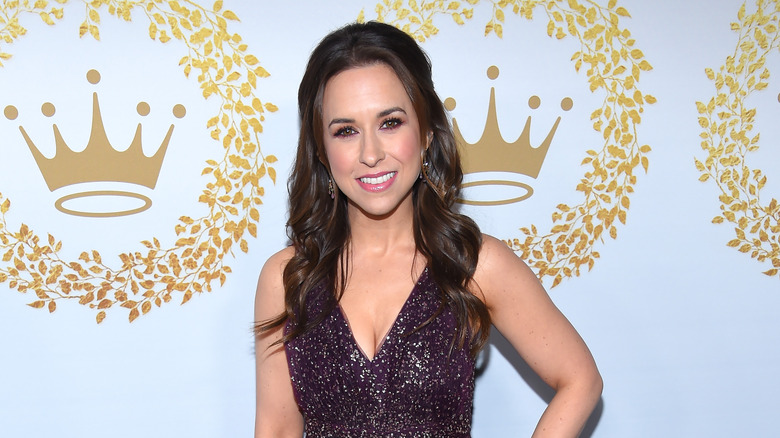 DFree/Shutterstock
Lacey Chabert's first Hallmark movie was titled "Elevator Girl," and debuted on the network in 2010, per PopSugar. The film featured Chabert as a free-spirited woman who meets a stuffy lawyer when they get stuck in an elevator together and sparks begin to fly. Two years later, the actress appeared in her first Hallmark Christmas movie called "Matchmaker Santa," in which she portrayed Melanie Hogan, a woman who gets stranded in a small town full of Christmas spirit for the holidays with her boyfriend's best friend and begins to realize she may be dating the wrong man, per Hallmark Channel.
In 2014, Chabert was seen in two more Hallmark films, but she really hit her stride in 2015, when she starred in three movies on the network, including two more Christmas films, "Family For Christmas" and "A Christmas Melody."
Chabert starred in eight more Hallmark films between 2016 and 2018, making a name for herself on the network, especially among the holiday content. Her movies "A Wish for Christmas," "The Sweetest Christmas," and "Pride, Prejudice, and Mistletoe" were all added to the channel's holiday lineup during that time. However, Chabert wasn't done yet, the actress continued to roll out content in recent years as well.
Chabert signed a new deal with Hallmark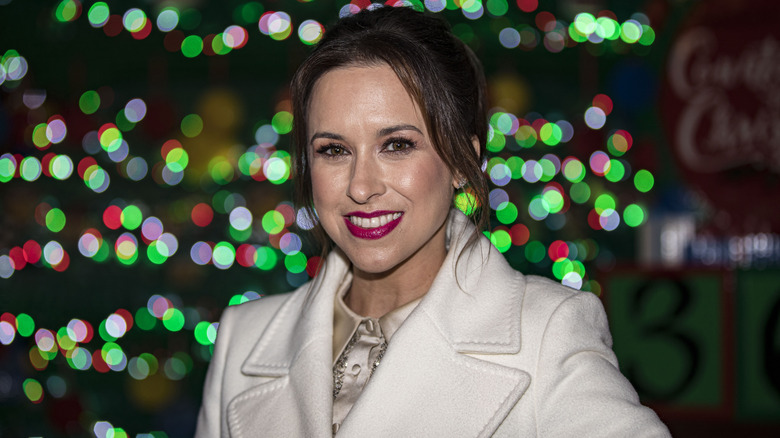 Daniel Knighton/Getty Images
In 2019, Lacey Chabert starred in three Hallmark movies, including "Christmas in Rome." She went on to debut two more Christmas films for the network in 2020, "Time For Us to Come Home for Christmas," and "Christmas Waltz." In 2021, Chabert added four movies to her resume, including "Christmas at Castle Hart," and in 2022 she appeared in "The Wedding Veil," "The Wedding Veil Unveiled," and "The Wedding Veil Legacy." She also starred in the summer movie "Groundswell" and the holiday film "Haul Out the Holly," per Hallmark Channel. According to Parade, the actress has made appearances in more than 30 movies for the network.
Meanwhile, it seems that Chabert's future with the network is intact as she signed a big multi[picture deal with Crown Media Family Networks in 2022. The deal allows the actress to star and produce movies and other projects for the Hallmark Channel, locking her in for at least two years. "Lacey's warmth, talent, relatability, and creative sensibilities have endeared her to millions of Hallmark viewers for more than ten years, making her one of our most in-demand stars," Lisa Hamilton Daly, executive vice president of programming, said in a statement. "She inherently understands and embodies what our networks are all about — the transformational power of love and making people feel good."
For her part, Chabert revealed that she was thrilled about staying with Hallmark and happy to continue stories for the network's audience.