Meghan Markle Claims We Have The Reconciliation Controversy With Her Father All Wrong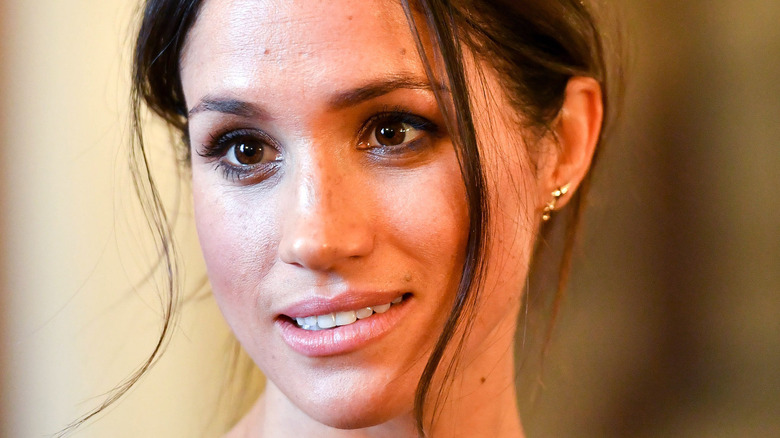 Wpa Pool/Getty Images
Meghan Markle has finally shed light on what her relationship with her estranged father Thomas Markle is really like. Even before Meghan married Prince Harry, their tumultuous relationship was a hot topic for fans and the media alike. Thomas was supposed to walk his daughter down the aisle, but things took a turn when he got caught staging paparazzi pics for money. Thomas didn't end up attending the wedding, with TMZ reporting that he had experienced a heart attack in the days leading up to it.
The Duchess of Sussex later confirmed this, expressing regret that her dad wasn't able to make it. She wrote in a statement, "I have always cared for my father and hope he can be given the space he needs to focus on his health. I would like to thank everyone who has offered generous messages of support" (via Twitter). 
Over the years, Meghan has been under an increasing level of scrutiny, and at one point, the private letter she sent to Thomas made its way to the tabloids. The duchess then sued the publishers and won, noting, "I have been patient in the face of deception, intimidation, and calculated attacks." She added, "The courts have held the defendant to account and my hope is that we all begin to do the same" (via BBC). Meghan's alleged text exchange with her estranged father was revealed during the proceedings, but according to the duchess, some of the included messages were not sent by Thomas at all. 
Meghan Markle revealed that her dad's phone had been compromised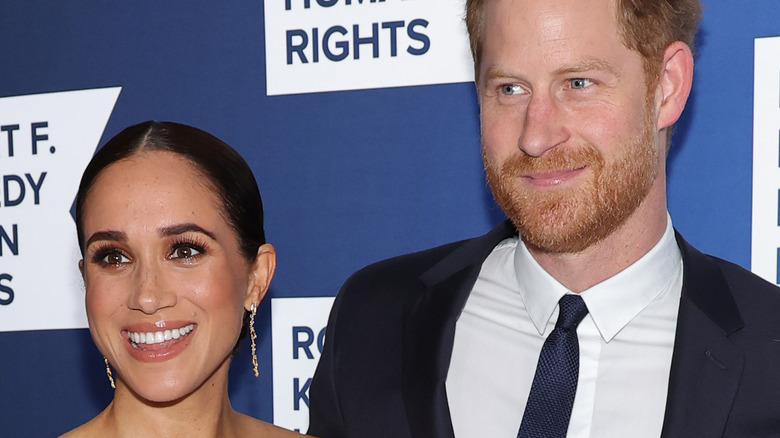 Mike Coppola/Getty Images
In the newly-released "Harry & Meghan," the Duchess of Sussex finally revealed the truth about what happened with her estranged father, Thomas Markle, in the weeks leading up to her 2018 wedding. Apparently, Meghan only found out that Thomas was in the hospital from the tabloids, so she reached out to him via text message to see what was going on. "I've been calling and calling and calling, and the world is watching this drama play out," the duchess recalled. 
After days of trying to make contact, someone finally texted her back, but she soon suspected that it wasn't her dad. "You know how people text, right? Like, you know, my dad used a lot of emojis, and a lot of like ellipses. And this was just the opposite," Meghan said. And, when the texter called her Meghan, she became convinced it was an imposter. As the former "Suits" star clarified, "He's never called me Meghan in any day I've lived on this planet ... All my friends call me Meg and my parents call me Meg." 
It was then that she and Harry discovered that Thomas' phone had been compromised, and they never spoke again. Thomas, for his part, told Good Morning Britain in 2021 that it was Meghan who left him in the dust. "She's pretty much ghosted all of her family on both sides," he claimed. "So, she really had no one to reach out to."