Here's How Margot Robbie Stays In Shape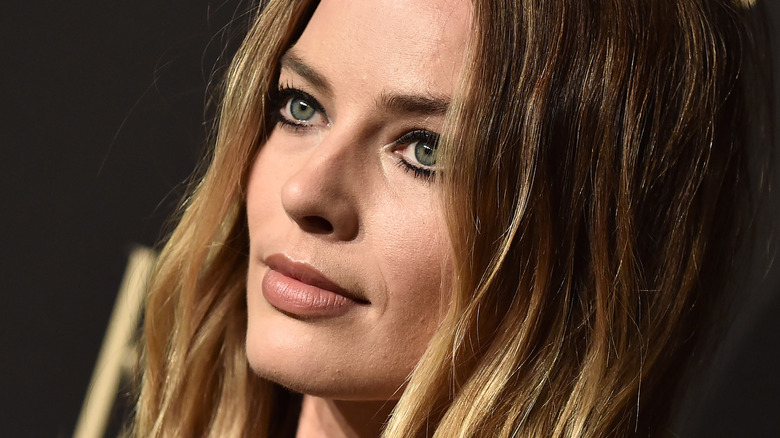 DFree/Shutterstock
Likened to Katharine Hepburn, Carole Lombard, and Joan Crawford by Hollywood industry professionals, actor Margot Robbie is memorable both on-screen and off, per Vanity Fair. Her signature smile, varied talents, and impeccable work ethic are not the only things that make her stand out. The Australia native, who's been married to Tom Ackerley since 2016, is also very down-to-earth. 
Robbie's stunning transformation from a young girl into who she is today serves as proof of her commitment and passion. Robbie's claim to fame came with "The Wolf of Wall Street" and the star is currently prepping for the release of Damien Chazelle's "Babylon," set in 1920s Hollywood, reports Vanity Fair. 
Looking at her movie portfolio, "Suicide Squad" and "I, Tonya" alone prove that she puts in the demanding physical work to get to where her roles want her to be (via Marie Claire). But what is the star's preferred method for staying in shape on the daily?
Margot Robbie enjoys Pilates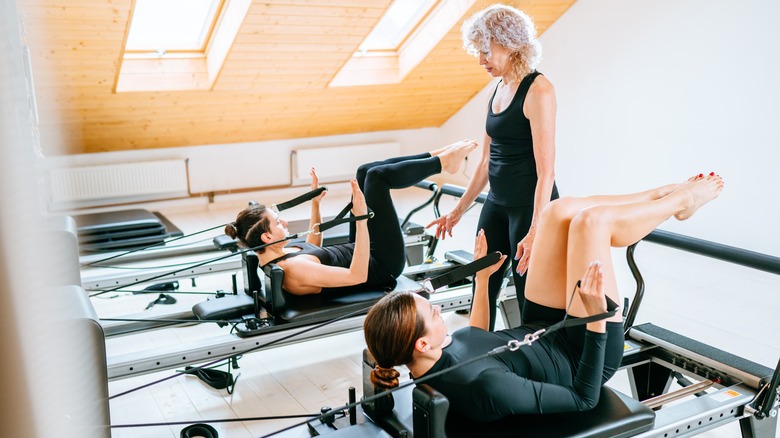 Iryna Inshyna/Shutterstock
What might surprise you about Margot Robbie's fitness routine is that she avoids weights, per Business Insider, and prefers instead to embrace activities she enjoys. 
In an interview with Women's Health UK, the Chanel ambassador revealed that she leaves strength-training for work purposes only, and prefers the more movement-based Pilates for her usual form of physical activity (via Women's Health Australia). "I found boxing sessions and fighting practice for 'Suicide Squad' really fun, but quickly realized I wasn't so much a fan of lifting weights," she told the publication. 
The actor fell in love with the mind-body exercise of Pilates in 2013, according to Business Insider. Physical therapist and trainer David Higgins, who has worked with Robbie for the past six years, told Business Insider that he focuses on, "how their (the client's) body should move, should function, should feel, mobilization, stretching, engagement, core activation, (and) glute strength." Higgins alters Robbie's schedule to suit her work life and its requirements. In addition to Pilates, Robbie embraces tennis and dance as a form of fitness (via Eat This, Not That).
It's all about balance for Margot Robbie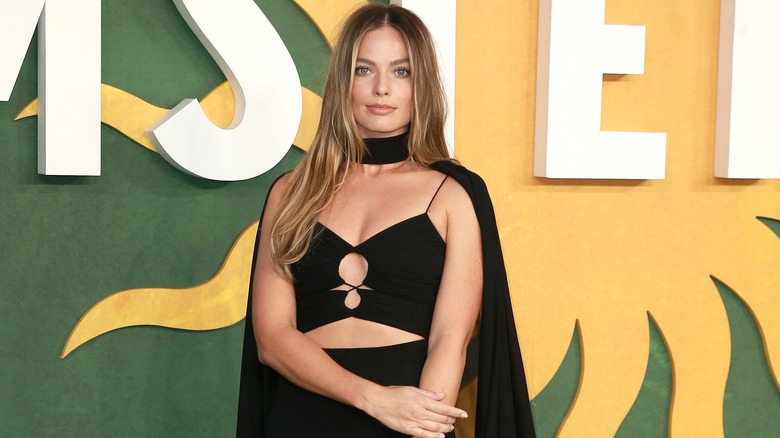 Fred Duval/Shutterstock
It seems Margot Robbie's enjoyment-centric approach to staying in shape influences how she eats, as well, according to Women's Health Australia. The actor, who makes a conscious effort to relax after a long day's work, loves her food (and her tea). "Food is a big thing for me. I love burgers and fries, which I'll order with a pint of beer," she admits. You can also probably find her with a cup of tea in hand at all times of the day.  
And while she doesn't restrict herself from enjoying a burger every now and again, Robbie starts her day with porridge and "an immunity-boosting smoothie" (via Eat This, Not That). For a mid-day meal, it's usually a chicken salad, followed by "a tuna steak with sweet potato" for dinner. 
Choosing a method of staying in shape that you love is important, especially if you want to sustain the healthy lifestyle, and it looks like this gifted artiste has found her ideal harmony between fun and fitness.